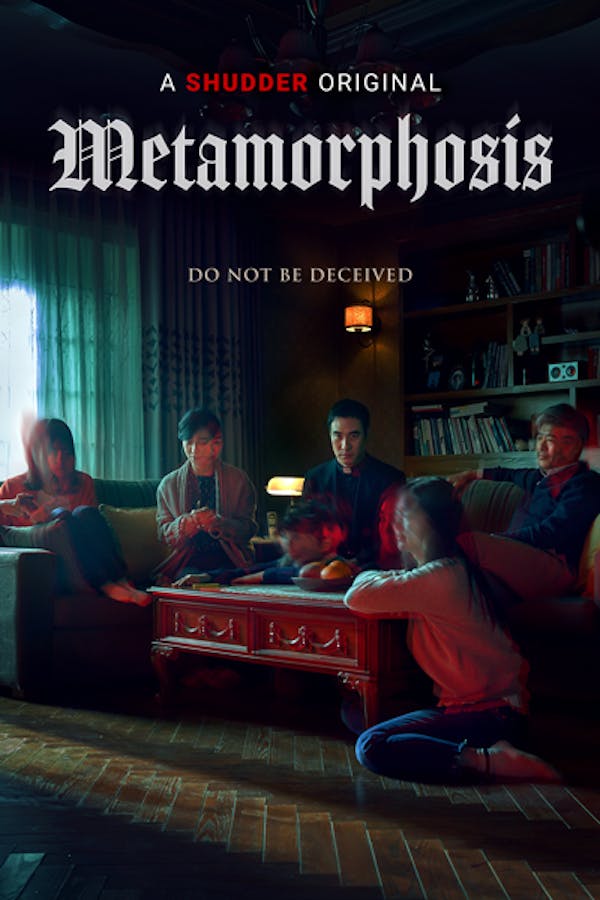 Metamorphosis
Directed by Hong-seon Kim
A demon from his past has inflitrated exorcist Joong-su's family, disguising itself and deceiving everyone within. Wracked with guilt, Joong-su must face the force of evil once and for all, risking his own life in the process. Clever, paranoid and frightening, METAMORPHOSIS is a refreshing new spin on demonic possession. A SHUDDER ORIGINAL.
A young exorcist fights a demon hiding within his own family.
Cast: Bae Sung-Woo, Sung Dong-Il, Jang Young-Nam
Member Reviews
Finally some originality when it comes to exorcism movies.
Amazing. Upsetting. Tricksy. It does get a little predictable at points, but that's the same with basically any story involving this premise. I love it.
Pretty good was kinda different with the catholic Chinese priest and all but It was good and some twists and turns.
ABSOLUTELY AMAZING. *Chef Kiss* Well done! It's such a great movie and honestly I think it's better than Parasite.