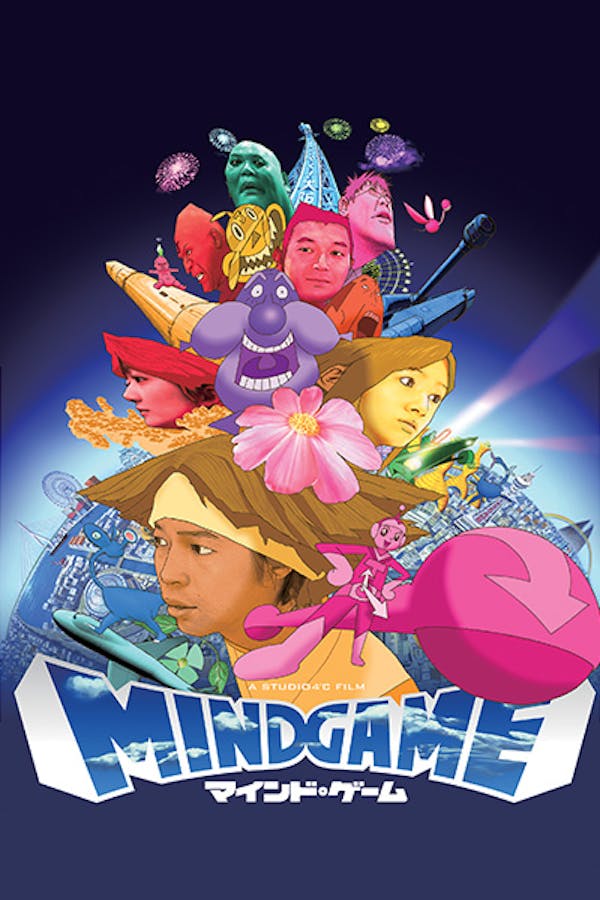 Mind Game
Directed by Masaaki Yuasa
Nishi, too wimpy to try to save his childhood sweetheart from gangsters, is shot in the butt by a soccer-playing psychopath, projecting Nishi into the afterlife. In this limbo, God – shown as a series of rapidly changing characters – tells him to walk toward the light. But Nishi runs like hell in the other direction and returns to Earth a changed man, driven to live each moment to the fullest.
Determined to live life to the fullest after literally cheating death, loser Nishi drags his childhood sweetheart and her sister into a surreally dire situation that leads to a spiritual journey for the three of them.
Cast: Koji Imada, Sayaka Maeda, Takashi Fujii, Seiko Takuma
Member Reviews
Why's this HERE? Don't know. Don't care. It's weird and wonderful. So glad I watched it.