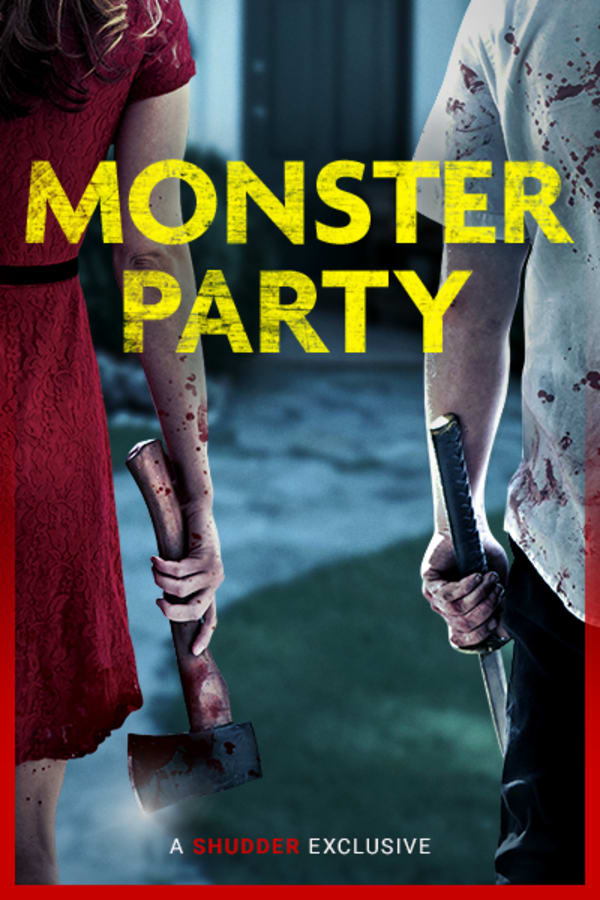 Monster Party
Directed by Chris von Hoffmann
Three small-time thieves specializing in home burglary pose as caterers for a fancy dinner party at the Malibu mansion of the extravagantly wealthy Dawson family. But their plan for the perfect heist goes horribly wrong when they discover that the Dawsons and their guests are actually a support group of recovering serial killers. When one of the addicts can't resist the urge to attack, this simple cash grab becomes an all-out battle for survival where no one is safe. A SHUDDER EXCLUSIVE.
When three thieves break into a party secretly hosted by recovering serial killers, their simple heist turns into a battle for survival.
Cast: Julian McMahon, Robin Tunney, Sam Strike, Virginia Gardner, Erin Moriarty
Member Reviews
This was a really good movie very interesting.
Good film when it gets going. There is a good amount of gore.
Ingenious twists and turns.
Pretty good movie, would of liked more sexy gore with the blonde hottie
Technically speaking, it was good, decent and believable acting, a couple relatively known faces and a bunch of unknowns, visually well done, lots of OK visual effects...beyond that it lost me, although it has a good setup, under-90 minute runtime is not enough to make me care about any of them, their motivations or why what's happening is even happening. I get what they were trying to be, but I don't think they executed, go full meta horror-comedy or don't try to add in absurdist humor in the final 30 minutes. It's a soft-pass for me, watch if you like gore and slashers and can ignore "meh" writing