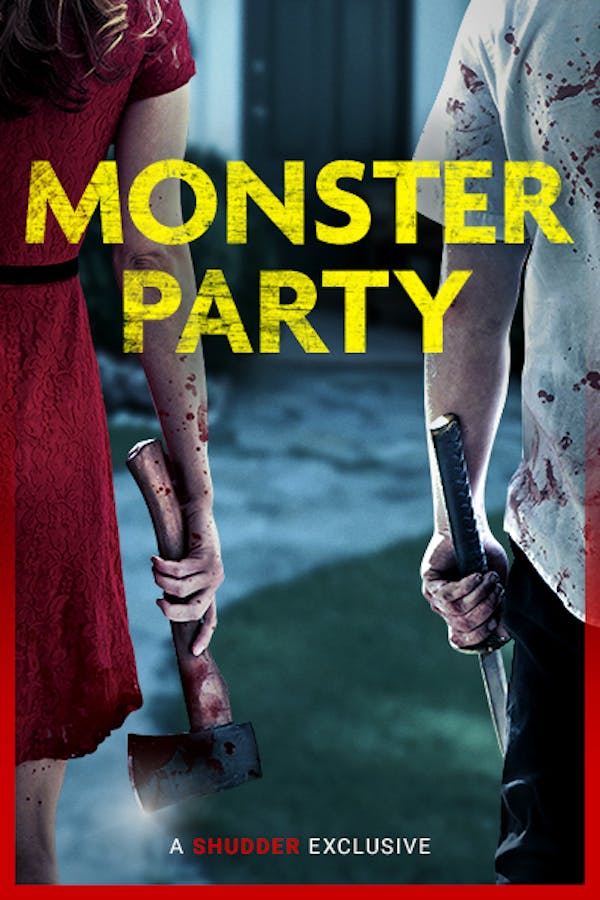 Monster Party
Directed by Chris von Hoffmann
Three small-time thieves specializing in home burglary pose as caterers for a fancy dinner party at the Malibu mansion of the extravagantly wealthy Dawson family. But their plan for the perfect heist goes horribly wrong when they discover that the Dawsons and their guests are actually a support group of recovering serial killers. When one of the addicts can't resist the urge to attack, this simple cash grab becomes an all-out battle for survival where no one is safe. A SHUDDER EXCLUSIVE.
When three thieves break into a party secretly hosted by recovering serial killers, their simple heist turns into a battle for survival.
Cast: Julian McMahon, Robin Tunney, Sam Strike, Virginia Gardner, Erin Moriarty
Member Reviews
The premise was great but it did fall a little short, that being said the action and tension was fun. I would recommend to a friend who wanted a good time horror movie to watch.
Cool premise but fell a bit short. Kind of like the last few Thanksgivings I've been to. Who wants a Vegan Thanksgiving?
Great movie! Serial killers are the real monsters.
I enjoyed this one! A lot crazier than i was expecting! I thought the ending was cool too. Pretty clever, but somewhat exaggerated. Definitely a thriller with some tense moments and pretty shocking scenes!