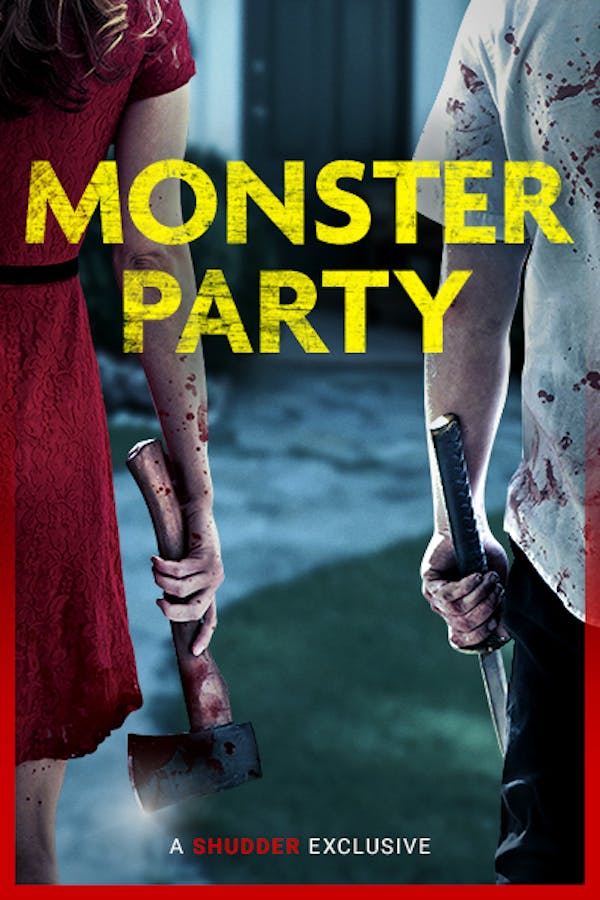 Monster Party
Directed by Chris von Hoffmann
Three small-time thieves specializing in home burglary pose as caterers for a fancy dinner party at the Malibu mansion of the extravagantly wealthy Dawson family. But their plan for the perfect heist goes horribly wrong when they discover that the Dawsons and their guests are actually a support group of recovering serial killers. When one of the addicts can't resist the urge to attack, this simple cash grab becomes an all-out battle for survival where no one is safe. A SHUDDER EXCLUSIVE.
When three thieves break into a party secretly hosted by recovering serial killers, their simple heist turns into a battle for survival.
Cast: Julian McMahon, Robin Tunney, Sam Strike, Virginia Gardner, Erin Moriarty
Member Reviews
It's a fun movie with an entertaining premise. It kept me interested throughout the whole run time. But it unfortunately nosedives into using dated horror tropes. I'm not going to spoil anything, but I just want to say: token characters. That really brought it down. You'd think movies would have gotten rid of that trope by now, but alas.
I enjoyed it! You don't get attached to anyone, so it's a fun gore fest! I liked the idea, wish it would've been a bit more developed but not bad! I recommend if you're looking for something fun and entertaining. If you're more into plots and character development maybe not for you. I liked it!
Damn... 🙋🏾‍♀️ That was a cut above the rest. 🔪 🔪 "Good Flick"