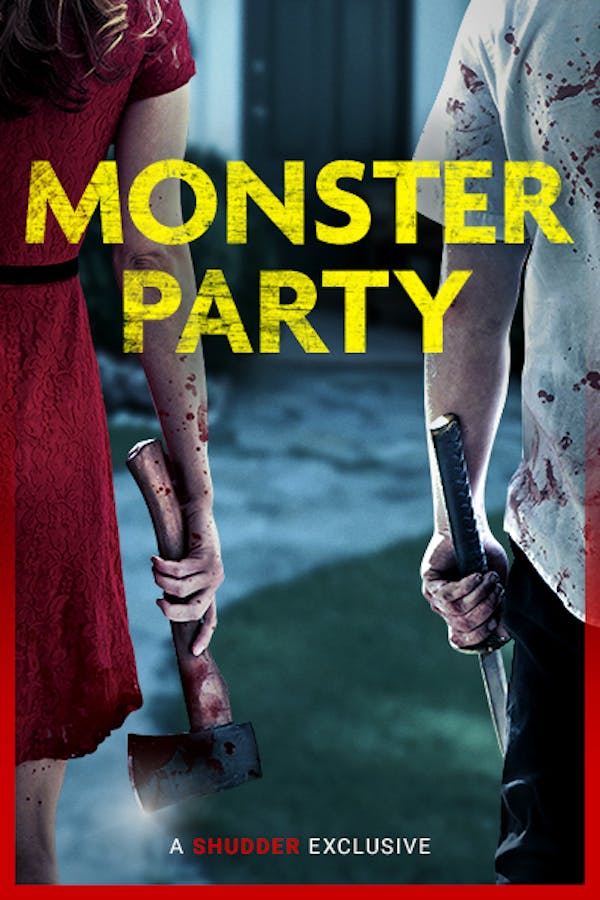 Monster Party
Directed by Chris von Hoffmann
Three small-time thieves specializing in home burglary pose as caterers for a fancy dinner party at the Malibu mansion of the extravagantly wealthy Dawson family. But their plan for the perfect heist goes horribly wrong when they discover that the Dawsons and their guests are actually a support group of recovering serial killers. When one of the addicts can't resist the urge to attack, this simple cash grab becomes an all-out battle for survival where no one is safe. A SHUDDER EXCLUSIVE.
When three thieves break into a party secretly hosted by recovering serial killers, their simple heist turns into a battle for survival.
Cast: Julian McMahon, Robin Tunney, Sam Strike, Virginia Gardner, Erin Moriarty
Member Reviews
Entertaining. The supporting characters were better than the leads.
I think this was a really great concept but just not executed to its full potential. I also wish the description hadn't told us they were all serial killers with how long it takes to actually get to that reveal, destroys the pacing and "twist". Overall, not a bad movie but not something I would re-watch.
absolutely amazing, brilliant story line to get you attached to all of the characters in different ways. was hooked from start to finish. Jumpy, exciting and gruesome too!
Not normally big into gore but this was great! Suspenseful, witty, with great twists and turns. The only downsides were the typical trope of black folks die first 🙄 and the needless sex worker deaths (yawn). Not a fan of the ending, I wish one of the earlier deaths ended up being the survivor!
So much better than expected. Particularly once it all started gearing up in the house; couldn't tear myself away. Also, random side note: I'm not super into rap, but fantastic soundtrack.