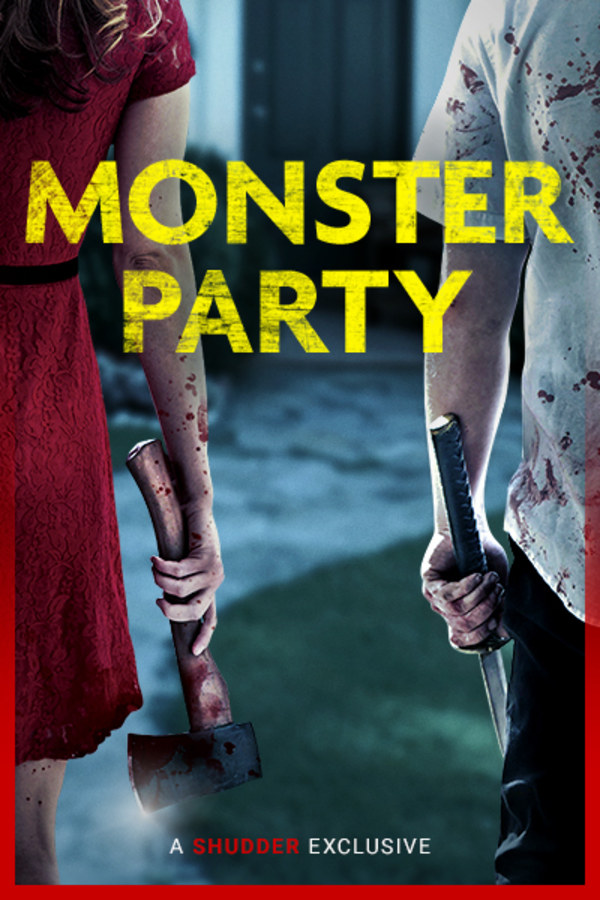 Monster Party
Directed by Chris von Hoffmann
Three small-time thieves specializing in home burglary pose as caterers for a fancy dinner party at the Malibu mansion of the extravagantly wealthy Dawson family. But their plan for the perfect heist goes horribly wrong when they discover that the Dawsons and their guests are actually a support group of recovering serial killers. When one of the addicts can't resist the urge to attack, this simple cash grab becomes an all-out battle for survival where no one is safe. A SHUDDER EXCLUSIVE.
When three thieves break into a party secretly hosted by recovering serial killers, their simple heist turns into a battle for survival.
Cast: Julian McMahon, Robin Tunney, Sam Strike, Virginia Gardner, Erin Moriarty
Member Reviews
Loved this movie!! Reminded me of Knives Out
I loved this movie. I just wish the guy they let out had a bigger role. It was awesome!
Alternates between between being strangely prim and censored about gore and outlandish at other times, and when combined with pregnant pauses that lead nowhere and jumpcuts that shatter all attempts at building up a slow burn, this feels like it was edited in a sensory deprivation tank. Half the actors are enjoying slumming it, the others seem bewildered by their counterparts being so hammy. Very disjointed, and not nearly grindhouse enough for its weird air of machismo and anything-goes.
Great movie loved the cast , Kian surprised me and well worth watching
God this movie was good. If you love a psycho killer with no remorse, get hype because this movie has a baker's dozen for you. Amazing film, I will definitely be recommending this to all my friends.