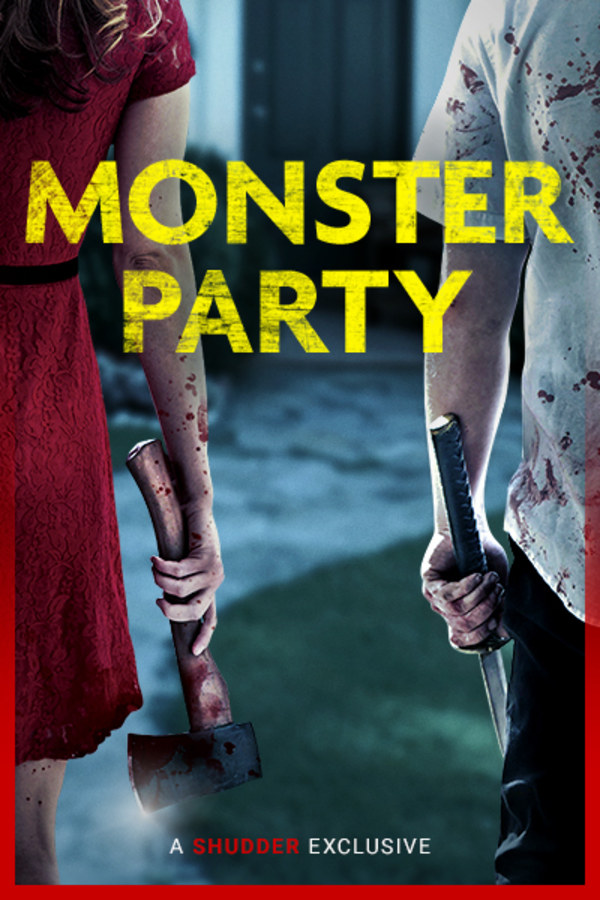 Monster Party
Directed by Chris von Hoffmann
Three small-time thieves specializing in home burglary pose as caterers for a fancy dinner party at the Malibu mansion of the extravagantly wealthy Dawson family. But their plan for the perfect heist goes horribly wrong when they discover that the Dawsons and their guests are actually a support group of recovering serial killers. When one of the addicts can't resist the urge to attack, this simple cash grab becomes an all-out battle for survival where no one is safe. A SHUDDER EXCLUSIVE.
When three thieves break into a party secretly hosted by recovering serial killers, their simple heist turns into a battle for survival.
Cast: Julian McMahon, Robin Tunney, Sam Strike, Virginia Gardner, Erin Moriarty
Member Reviews
unoriginal...stupid...hokey...dumb...cliche
I liked it because Kian Lawley was in it
It had moments that kept me watching until the end. I did sort of hate the ending though. What did the strippers do to him? Soundtrack was cool, some weird moments that left more questions than answers. But overall.......ehhh?
Entertaining but not really impactful, and in a week I probably won't remember much of it. Reminded me of a cross between Mayhem and Macabre, but both of those are probably better films.
The movie was ok; I give it a 6/10. The characters designs were passable and it had its funny moments. The plot was all over the place and the ending was meh, to me. Given how this is a family of privileged serial killers, I would've expected a little more strategy and thoughtfulness when it comes to dealing with 3 rebel teens who had no idea what they were getting themselves into. The gore and killing are pretty solid and that's the only thing that makes the movie watchable. Other then that? Meh.