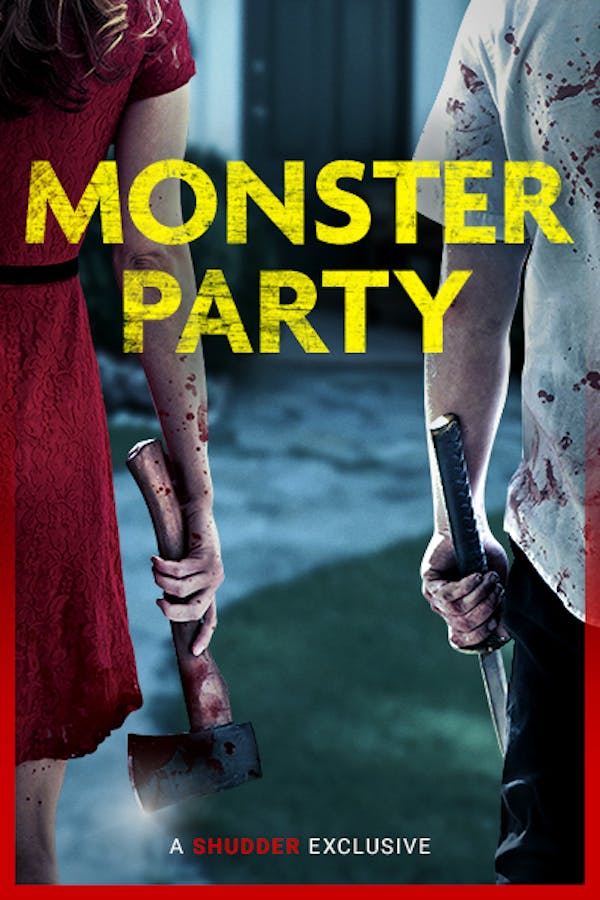 Monster Party
Directed by Chris von Hoffmann
Three small-time thieves specializing in home burglary pose as caterers for a fancy dinner party at the Malibu mansion of the extravagantly wealthy Dawson family. But their plan for the perfect heist goes horribly wrong when they discover that the Dawsons and their guests are actually a support group of recovering serial killers. When one of the addicts can't resist the urge to attack, this simple cash grab becomes an all-out battle for survival where no one is safe. A SHUDDER EXCLUSIVE.
When three thieves break into a party secretly hosted by recovering serial killers, their simple heist turns into a battle for survival.
Cast: Julian McMahon, Robin Tunney, Sam Strike, Virginia Gardner, Erin Moriarty
Member Reviews
Gore, some fun and no love triangle. Some of the actors are known and great to watch. Really enjoyed it .
Good movie! Although some parts were a little over done if you ask me, like the gory-ness. But overall good movie. Reminds me a lot of "The Purge" franchise.
It was interesintg fun and weird take
Wow‼️This film is bitchin' man‼️ I hereby award it 10 Skulls 💀☠️💀☠️💀☠️💀☠️💀☠️‼️ The premise was highly unique and I just LOVED it‼️ I hold a Masters in Abnormal Psychology, specifically Sociopathy, Psychopathy, and Malignant Narcissism. I have been studying this phenomenon for 30+ years, and although it did require suspension of disbelief, I could identify with the mindset, which provided the impetus to enjoy the film. Brilliant, indeed ‼️💀
This movie was wild! A definite must see.