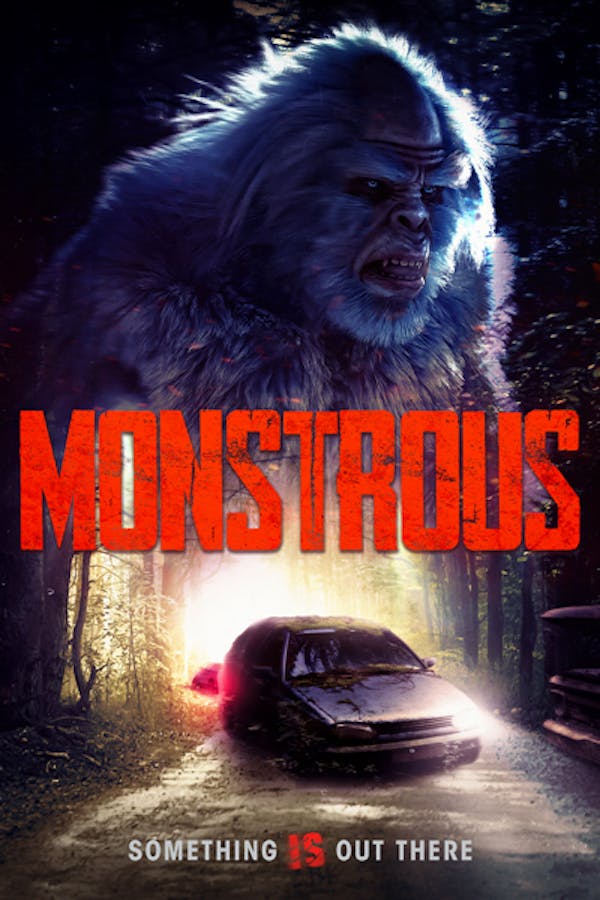 Monstrous
Directed by Bruce Wemple
Sylvia, a lonely 20-something, goes searching for answers after her friend mysteriously vanishes in Whitehall, NY, an Adirondack town known for its Bigfoot sightings. She sets off with a mysterious, charming young woman, Alex, hellbent on getting to Whitehall for different reasons. Sylvia soon learns that hiding in the woods is an evil more sinister than she could ever imagine.
Searching for a missing friend in upstate NY, a young woman finds an evil more sinister than she could ever imagine.
Cast: Anna Shields, Rachel Finninger, Grant Schumacher, Hannah McKechnie, Catharine Daddario
Member Reviews
nice film, Bigfoot, serial killers and strong female leads. a young woman sets up to investigate a series of disappearances. nice pace, likeable main character, and contains the essential 21st century horror trope - within the first 20 minutest, establish you've got no mobile phone signal. yes!
all i can say is bruh the ending was so unexpected good watch really slow to get going tho
Disappointing. The two main characters felt very flat, Sylvia the most so, and their connection was very rushed and non sensical. The film either meanders aimlessly or rushes into plot points so that none of the characters emotions feel genuine despite solid enough acting. There are some good ideas but it required a much more tightly plotted script with better character/relationship writing. Did I mention Bigfoot is barely a plpt point? Wouldn't have minded if the rest of the film was good but it simply wasn't.
started slow but was very well done with an unexpected plot
great movie i enjoyed it. it was a ending u did not expect