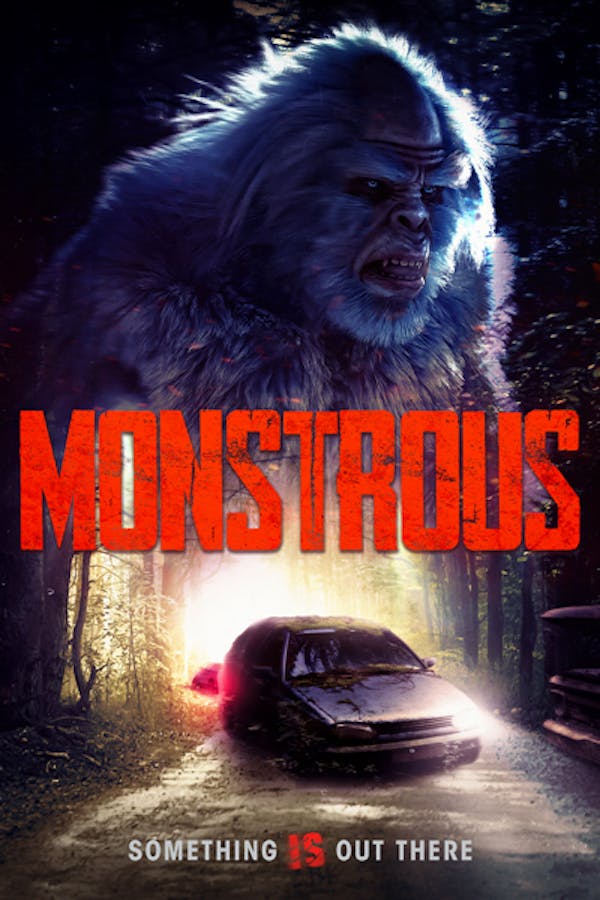 Monstrous
Directed by Bruce Wemple
Sylvia, a lonely 20-something, goes searching for answers after her friend mysteriously vanishes in Whitehall, NY, an Adirondack town known for its Bigfoot sightings. She sets off with a mysterious, charming young woman, Alex, hellbent on getting to Whitehall for different reasons. Sylvia soon learns that hiding in the woods is an evil more sinister than she could ever imagine.
Searching for a missing friend in upstate NY, a young woman finds an evil more sinister than she could ever imagine.
Cast: Anna Shields, Rachel Finninger, Grant Schumacher, Hannah McKechnie, Catharine Daddario
Member Reviews
A nice spin on a big foot themed horror movie. While not as action packed as I would have maybe wanted, but it is worth a watch for the characters and the story.
This might be 4 skulls but I feel the film deserves better than what the reviews are giving it credit for. If you go in knowing this isn't a Schlocky B-movie creature feature, which I'll admit the poster implies, it might be more enjoyable. And for all the folks on the other side of the complaint department, I think the caliber of acting only takes you out of the story for fleeting moments considering this does seem low budget adjacent. Taking that into consideration, the affects are phenomenal, brief but engrossing! Finally for all of you offended by two ladies kissing, just don't watch it.
Thoroughly enjoyable. Not at all what I expected.
Liked the unexpected twists!