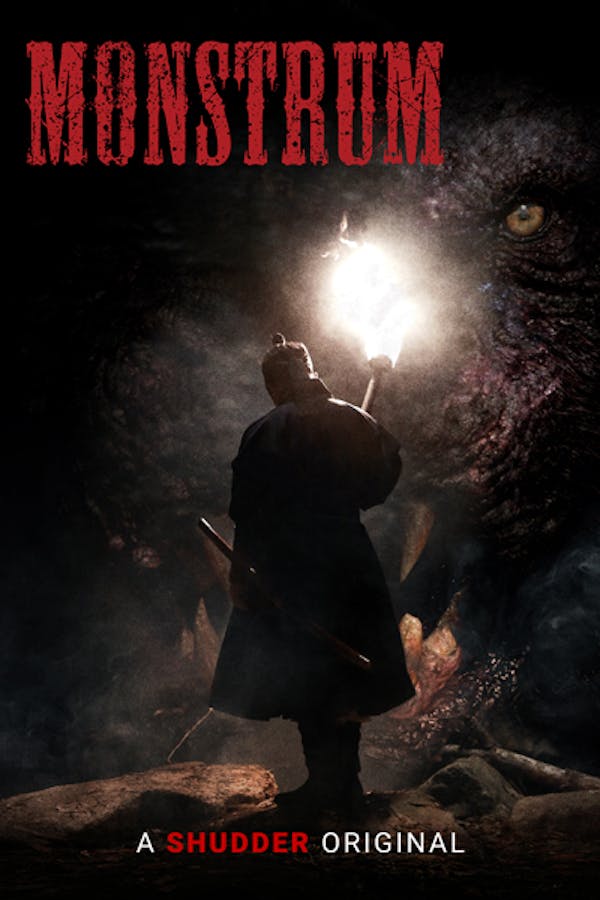 Monstrum
Directed by Jong-ho Huh
It's the 16th Century. The plague has taken over and fear runs rampant in the streets. When rumors of a vicious beast roaming Mount Inwangsan—called "Monstrum" by terrified masses—begin to spread, fear turns into panic. In order to quell the rising panic, King Jungjong brings his most trusted general, Yoon-gyeom, out of retirement. Is the creature, Monstrum, real? Or a figment of mass imagination? A SHUDDER ORIGINAL.
In 16th Century Korea, the plague has taken over and rumors of a vicious beast begin to spread.
Cast: Myung-Min Kim, In-kwon Kim, Hyeri Lee, Woo-sik Choi
Member Reviews
I loved it. It was well made and well acted with a believable monster
I always have mixed feelings about the fate of miserable monsters tortured by humans, but I feel like the payoff and resolution is good here. Lots of death, but most of it deserved. Great creature feature.
2nd Korean movie I've watched. They really know their stuff when it comes to movies. Even got a few chuckles out of me with some of the jokes. I did think the conclusion was silly at first but, it did explain it before the credits so I left this movie satisfied.
So charming. Great characters and a really fun monster feature.
I really wanted to like it, but I just got bored. It really drags in places and the monster doesn't pay off as well as it could. People compare it to Kingdom, but beyond being a Korean period horror there's not much connecting them.