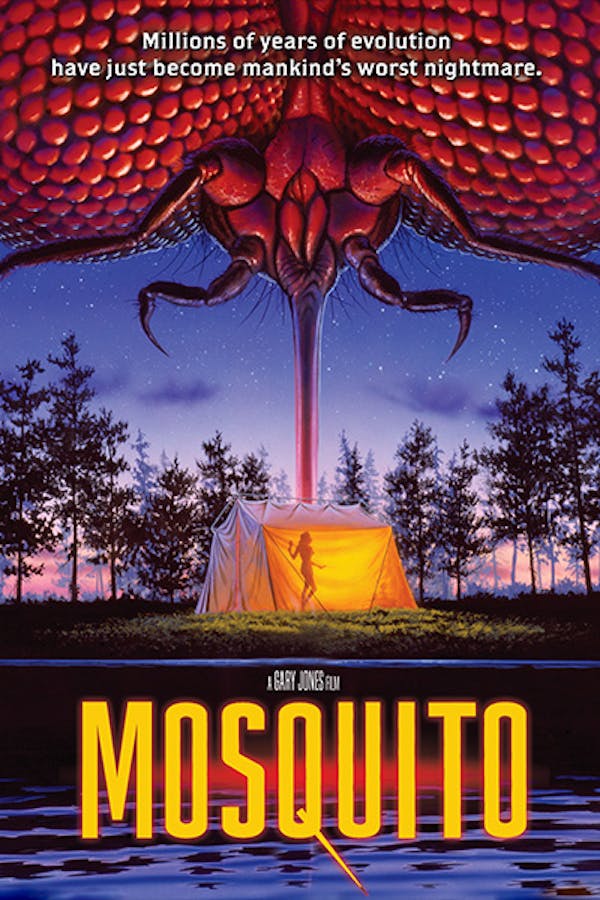 Mosquito
Directed by Gary Jones
Science-fiction becomes horrifyingly real for a park full of innocent campers, as a hideous horde of mutated mosquitoes viciously attacks without warning! A band of survivors flees the bloodthirsty swarm in an attempt to warn the world of the mosquito menace.
A massacre caused by human-sized mosquitoes forces the lone survivors to band together.
Cast: Gunnar Hansen, Ron Asheton, Steve Dixon, Rachel Loiselle, Tim Lovelace
Member Reviews
Decent practical effects, horrible computer effects, and hokey over-the-top acting permeate this film like stink on the admittedly morbid-looking corpses. At one point, the survivors talk about serving in Vietnam and one of the people who claims to have served look like he was born after the war ended. Maybe that was the joke but the humor is far more miss than hit. Remember boys and girls, intentionally bad filmmaking is still bad filmmaking.
Holy shit I am disappointed with part of the ending but overall enjoyed most of the movie for its entire runtime, corny acting and all.
this is a bad and stupid horror movie and i enjoy it so much.
Classic 90s B quality creature feature.
Decent 90's creature feature. If you're expecting something good, you're missing the point.