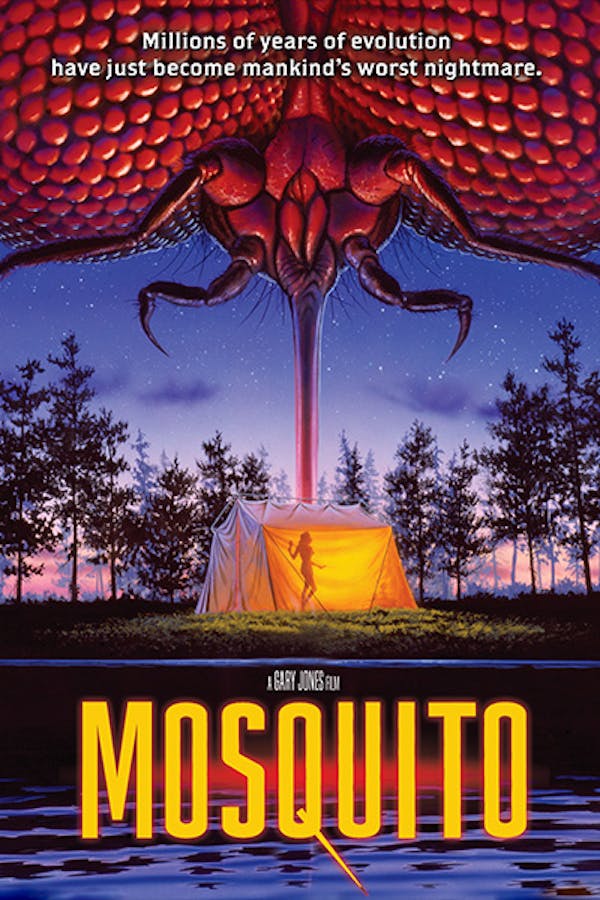 Mosquito
Directed by Gary Jones
Science-fiction becomes horrifyingly real for a park full of innocent campers, as a hideous horde of mutated mosquitoes viciously attacks without warning! A band of survivors flees the bloodthirsty swarm in an attempt to warn the world of the mosquito menace.
A massacre caused by human-sized mosquitoes forces the lone survivors to band together.
Cast: Gunnar Hansen, Ron Asheton, Steve Dixon, Rachel Loiselle, Tim Lovelace
Member Reviews
Should have won 15 Oscars.
Gnarly mosquito creature feature
A fun and cheesy creature feature.
Gave me nightmares as a kid, and at least gives me a few laughs nowadays.
OK, so it wasn't painful to watch, but when I saw people raving about how cheesy it was, and other people complaining about how maybe it was a little too cheesy, I thought I was in for a better time than it was. The mosquitoes were pretty neat, I guess. I don't know. This movie didn't take itself seriously enough, and it really shows. Not a lot of effort is made to make the characters likeable, or even plausible, and the monsters had a strong muppet vibe that kind of took you out of the action. There was just something half-assed about some of the writing and acting, although the ending was good fun.