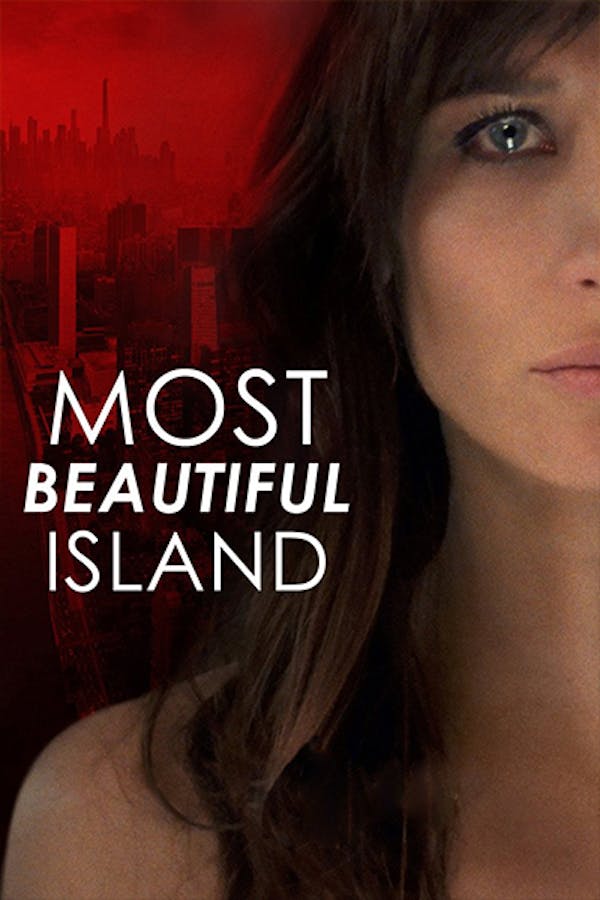 Most Beautiful Island
Directed by Ana Asensio
MOST BEAUTIFUL ISLAND is a psychological thriller set in the world of undocumented female immigrants hoping to make a life in New York City. Shot on Super 16mm with an intimate, voyeuristic sensibility, MOST BEAUTIFUL ISLAND chronicles one harrowing day in the life of Luciana, a young immigrant woman struggling to make ends meet while striving to escape her past. As Luciana's day unfolds, she is whisked, physically and emotionally, through a series of troublesome and unforeseeable extremes. Before her day is done, she inadvertently finds herself a central participant in a cruel game where lives are placed at risk, and psyches are twisted and broken for the perverse entertainment of a privileged few.
An undocumented woman struggling in NYC is offered an opportunity she can't refuse, but soon discovers she's involved in a dangerous game.
Cast: Ana Asensio, Natasha Romanova, Nicholas Tucci, Larry Fassenden, Caprice Benedetti
Member Reviews
it was alright, not my fave ending but that's ok
Not lond enough ! The ending should have tied in with the statement of not telling anyone or else warning ! Very different but truly lacked a fantastic ending for certain ! Maybe the friend who invited the friend to make moneym in that very bizarre fashion should have been bitten and died or became paralyzed ! Then the invited female should have toldbthe authority such as the police ! Then the individuals who warn the females not to tell anyone then could have had reason to hunt for the females to eliminate them or one of them to make the movie ending more thrilling ! So only an average rating which should definitely been higher with a much better ending !
This is defiantly horror- especially if you are a woman who's taken a mysterious gig before. I've felt similar fear Turing up to work an unknown event. This was beautifully done.
More of a story about the horror of being an immigrant women then a "horror". Enjoyed.
Everything she deals with and goes through during her normal life, and then the dread of the unknown challenge ends up being is lot worse than the actual event. At that point it's like, oh, yeah she can handle this. Liked the beginning a lot.