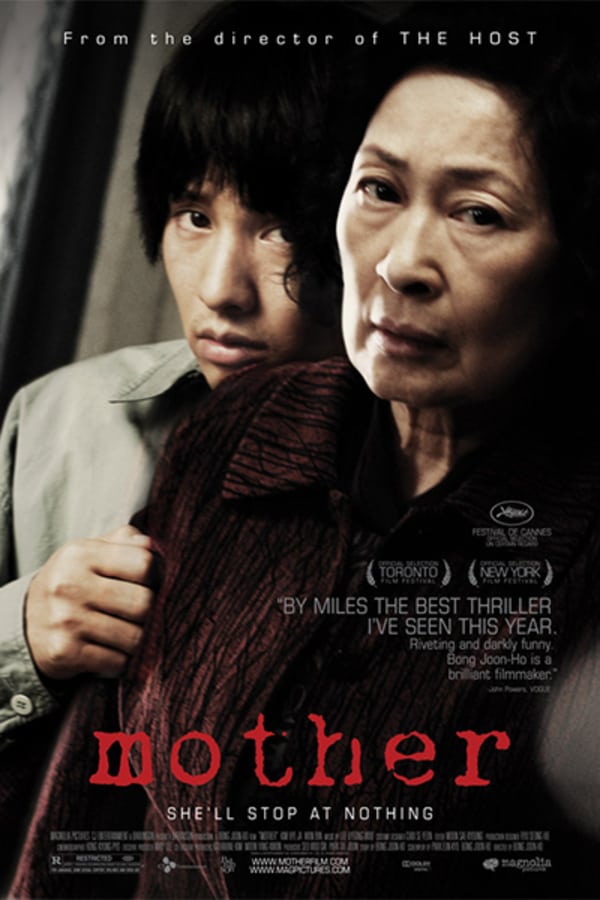 Mother
Directed by Bong Joon-Ho
Mother lives with her intellectually challenged adult son Do-joon. One night, Do-joon follows a school girl into a dark alley, and the next morning she's found dead. Despite flimsy evidence, the police arrest Do-joon and coerce him into confessing. But Mother won't accept the news, and launches into a dangerous investigation of her own that will take her into some very dark places and prove that hell hath no fury like a mom on a mission. After hitting it big with THE HOST, director Bong Joon-ho turned his attention to monsters of a different variety in this critically acclaimed thriller.
A woman embarks on an obsessive quest to clear her son's name of murder.
Cast: Kim Hye-ja
Member Reviews
Kind-of thriller that revolves around the mother and what she does to protect her son. A bit long, but well worth it. I particularly liked the end. If you like true crime you will like this movie.
Not what I was expecting, it's more of a drama/mystery than a horror or even a thriller. Some good acting although some of it almost felt a bit slapstick & I'm not sure if it was supposed to? Quite slow & drawn out but I watched to the end to find out what happened. I wouldn't rush to recommend it, but I wouldn't talk you out of it either.