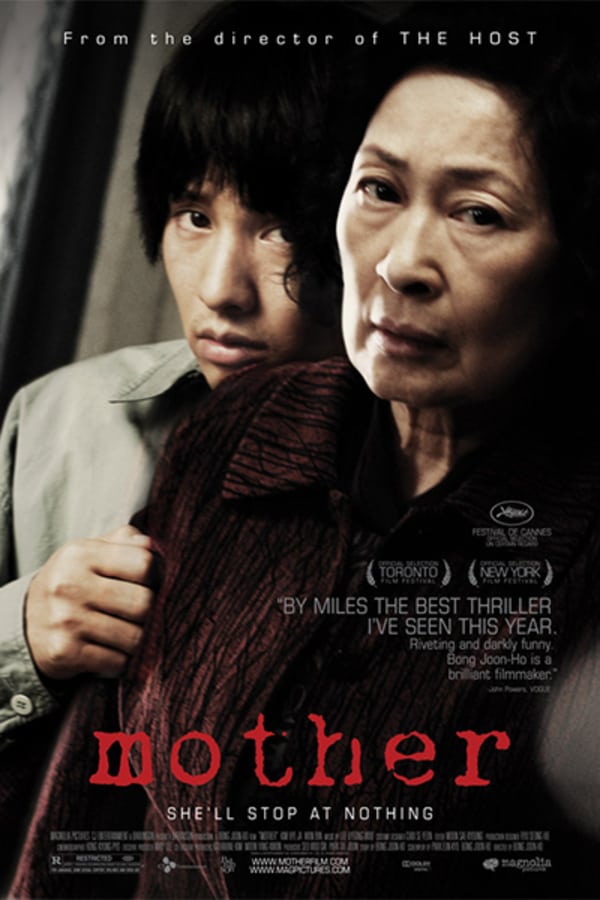 Mother
Directed by Bong Joon-Ho
Mother lives with her intellectually challenged adult son Do-joon. One night, Do-joon follows a school girl into a dark alley, and the next morning she's found dead. Despite flimsy evidence, the police arrest Do-joon and coerce him into confessing. But Mother won't accept the news, and launches into a dangerous investigation of her own that will take her into some very dark places and prove that hell hath no fury like a mom on a mission. After hitting it big with THE HOST, director Bong Joon-ho turned his attention to monsters of a different variety in this critically acclaimed thriller.
A woman embarks on an obsessive quest to clear her son's name of murder.
Cast: Kim Hye-ja
Member Reviews
love the twists of this movie,
An interesting, but long watch. The twists were dark, sad, and they made me feel wretched. I was entertained, but perhaps too aware of how long the movie was.
This was a an excellent movie. Well acted and thoughtful.
This one will haunt me for awhile.
a mother's love.... good movie