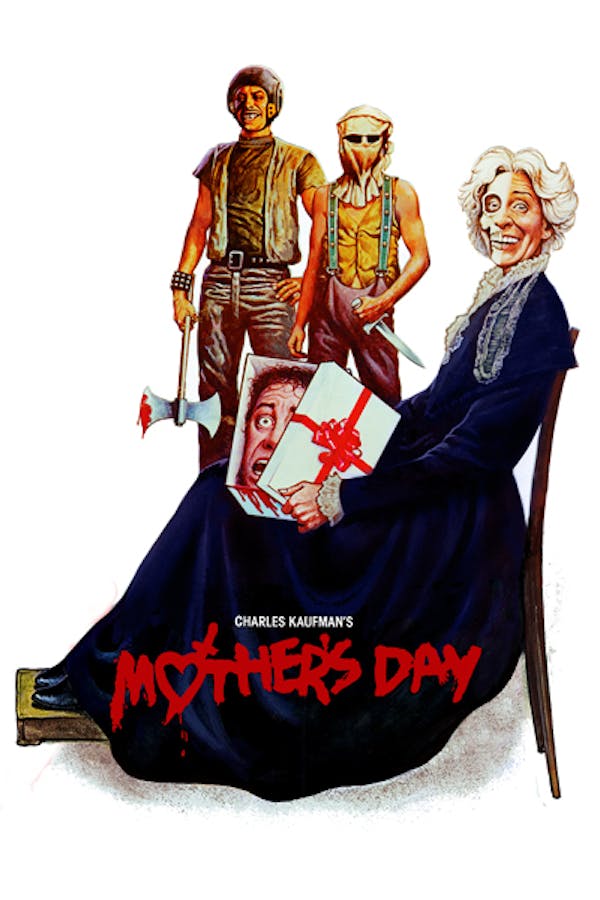 Mother's Day
Directed by Charles Kaufman
Three young women are tormented by an insane matriarch and her depraved sons in this cult-horror favorite by Charles Kaufman, brother of Troma Entertainment's Lloyd Kaufman who also distributed the film. When three beautiful young women set out for a relaxing weekend retreat in the woods, they unwittingly stumble upon a sadistic band of backwoods yokels. Taken prisoner by the effed-up family, the women are forced to fight back using anything they can get their hands on to overpower the sons and hopefully survive the holiday from hell. Contains strong language, sexual scenes, violence and gore.
Three young women are tormented by an insane matriarch and her depraved sons.
Cast: Nancy Hendrickson, Deborah Luce, Triana Pierce
Member Reviews
Standard Troma excrement. You have to hand it to the Kaufman's, they can take superior ideas realized in far better movies and wear them down until all that is left is pointless cruelty, ugliness, and stupidity in its rawest form… all on a shoestring budget. 1/5
From the beginning fundamentals of The Troma Team, this film hails from inspirations from Deliverance, Texas Chainsaw and The Final Terror. It is not a complete gem, but the performances are decent...so it may be time for a remake? Or did "House of 1000 Corpses" already do it too good? Either way, Rose Ross rocked her role in this film.
Well it's a Troma film so don't expect high production values. But if you want to know more about their early stuff then you need to add this to the list. For what it's worth I liked it. You can see the obvious references to Texas, Hills Have Eyes etc. And the sight of little pink flamingos at one point in the yard wasn't lost on me.
For some reason, murder doesn't bother me. But rape scenes do. Not one of the top 80s horror flux
Good old fashioned 80's Troma right there!