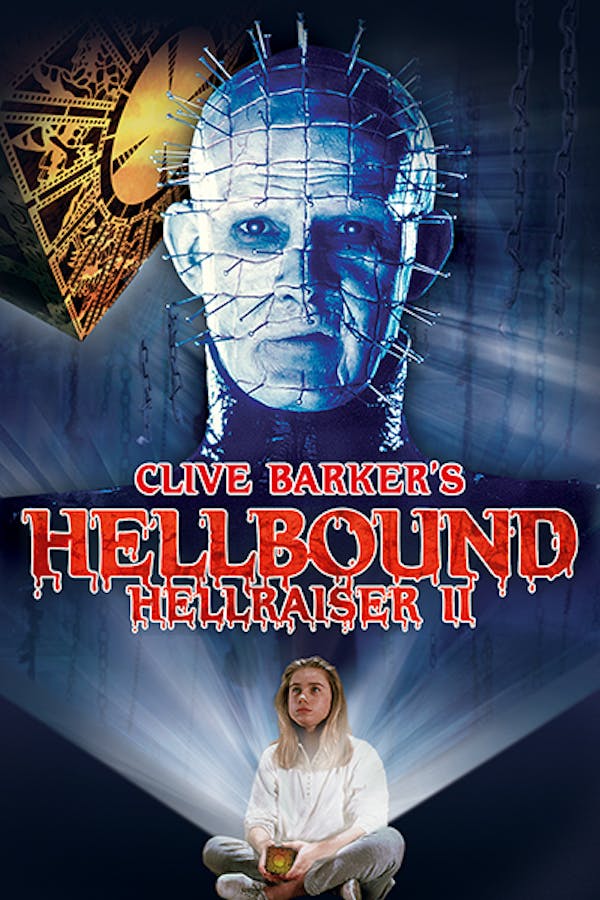 Hellbound: Hellraiser II
Directed by Tony Randel
In the sequel to HELLRAISER, an occult-obsessed doctor calls forth the Cenobites. After the events of the first film, Kirsty is brought to a psych ward where no one believes her story. No one, of course, except Dr. Channard, who resurrects Julia so she can take him to the Cenobites. But when the gates open, Kirsty's also drawn into the labyrinthine hellscape where horrors wait around every turn. Widely regarded as the best of the sequels, HELLBOUND's visually-stunning horror-fantasy hybrid cemented horror fans' love of the series"" and the sadistic Pinhead. Contains violence and gore.
In the sequel to HELLRAISER, an occult-obsessed doctor calls forth the Cenobites.
Cast: Doug Bradley, Ashley Laurence, Clare Higgins
Member Reviews
Nothing does it like a series.. and why they don't put more of these on here is beyond me but once again, no words just 👍🏻👍🏻.
Nah fam, this ain't it. Gore for the sake of gore, not actually scary or suspenseful imo. Seems to me they just went for the shock factor and focused less on developing a coherent plot or like able characters. Not my favorite.
If you have never watched any hellraiser movies, you can skip the first just watch this one. This is really a classic, the people who gave it a bad review don't understand true artistry of this film. This is a critical piece of horror pop culture.
Just like the first, incredible practical effects. Does a lot of great building of the Hellraiser mythos and does it with a much larger scope than the first. Arguably better than the first in that way.
Just as goodbas the first or better. Like i said love the Cenobytes and great movie for being this old. Another must see if you havent seen any Hellraiser watch the first one.