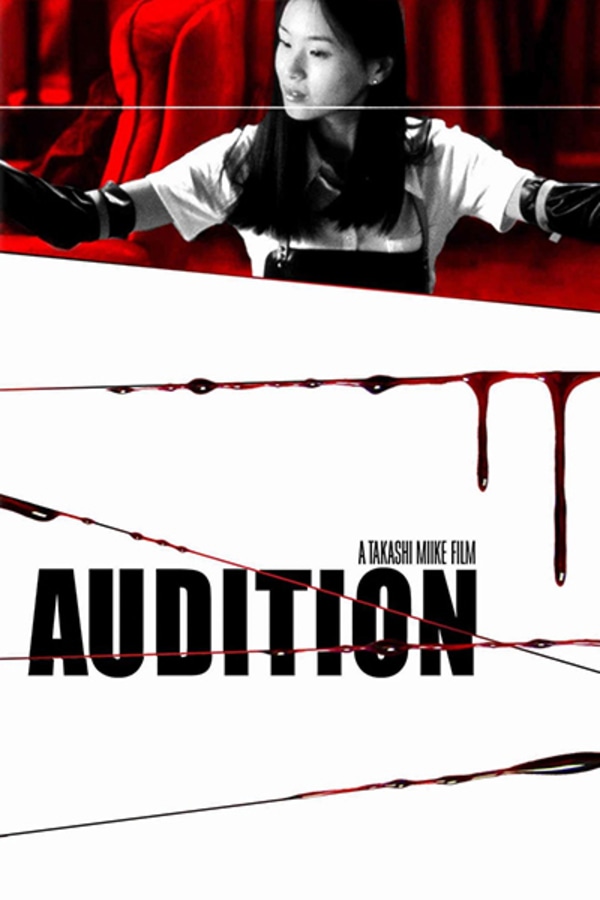 Audition
Directed by Takashi Miike
A man begins a relationship with a very deadly female killer in Takashi Miike's ultra-gory masterpiece. Widower Aoyama falls for the radiant and mysterious Asami. But as he delves into her past, he learns her former acquaintances have either gone missing - or have missing limbs. Will he be next? Thanks to its heart-stopping final act, Miike's chilling tale put him in the pantheon of great horror directors, and led to the J-Horror genre becoming a worldwide phenomenon. If you haven't seen it, be warned: when the needles come out, there's no turning back.... (In Japanese with English Subtitles)
A man begins a relationship with a very deadly female killer.
Cast: Ryo Ishibashi, Eihi Shiina
Member Reviews
Fantastic! Great pay off at the end.
slow burn. weird japanese parts. not racist but not japanese. love takashi miike. people like the payoff at the end. it's just too weird at parts and boring to enjoy. i can go into detail but i'm trying not to ruin anything.
I love my Japanese horror. This one not along my usual Japanese Ghost or Supernatural. Its been out for awhile and I watched it first time a month ago. What a scene with the acupuncture!! Recommended watch
Another cool movie from the Japanese master. I really enjoyed it but I was expecting a wilder ending. Too much hype I guess. Great acting and atmosphere.