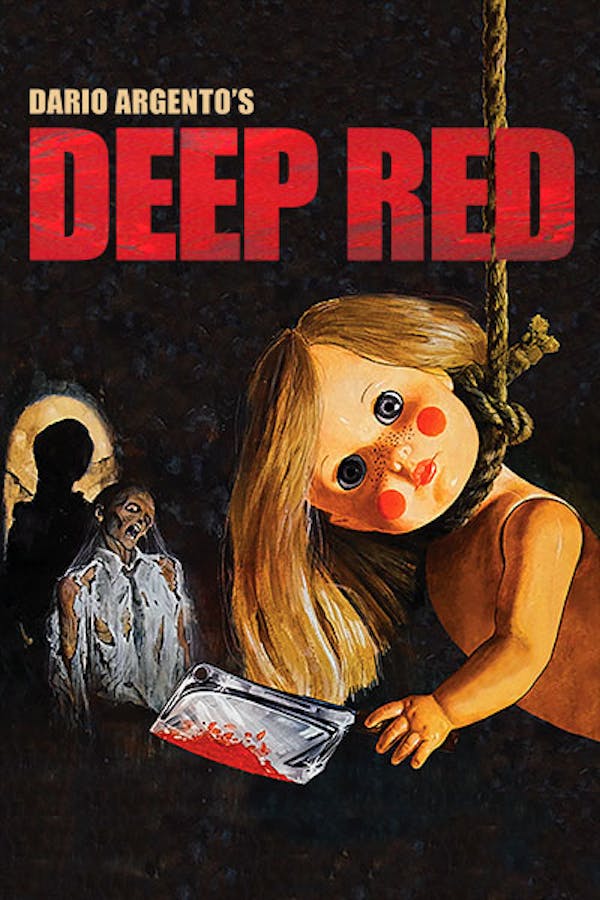 Deep Red
Directed by Dario Argento
A psychic who can read minds picks up the thoughts of a murderer in the audience and soon becomes a victim. An English pianist gets involved in solving the murders, but finds many of his avenues of inquiry cut off by new murders, and he begins to wonder how the murderer can track his movements so closely. Contains violence and gore.
A teacher gets drawn into a serial killer's web in Dario Argento's iconic giallo.
Cast: David Hemmings, Daria Nicolodi, Gabriele Lavia
Member Reviews
WOW!!!! CLASSIC DARIO ARGENTO GAILLO MYSTERY HORROR FILM. ARGENTO IS A PURE GENIUS DIRECTOR! THE SCENE WERE YOU CAN ONLY SEE THE EYEBALL IN THE CLOSET IS AWESOME. ITALIAN HORROR AT IT'S BEST. FIVE SKULLS
Classic Argento at its finest paired with a great soundtrack.
My first Argento, and I could tell I have found an artist I love within the first fifteen seconds. I've never seen this, and that's the feeling that makes me fall back in love with cinema, not when it reminds me of cinema, but when it doesn't. Beyond giddy to experience his other dreams. I really miss effective silence in horror. Because silence is everything and nothing, same as darkness. That's why sometimes the sound of silence is unbearable, it's such much of nothing that it's painful. And the thought that something could come out of nothing is terrifying. Black turns to redred turns to deep reddeep red turns to black.