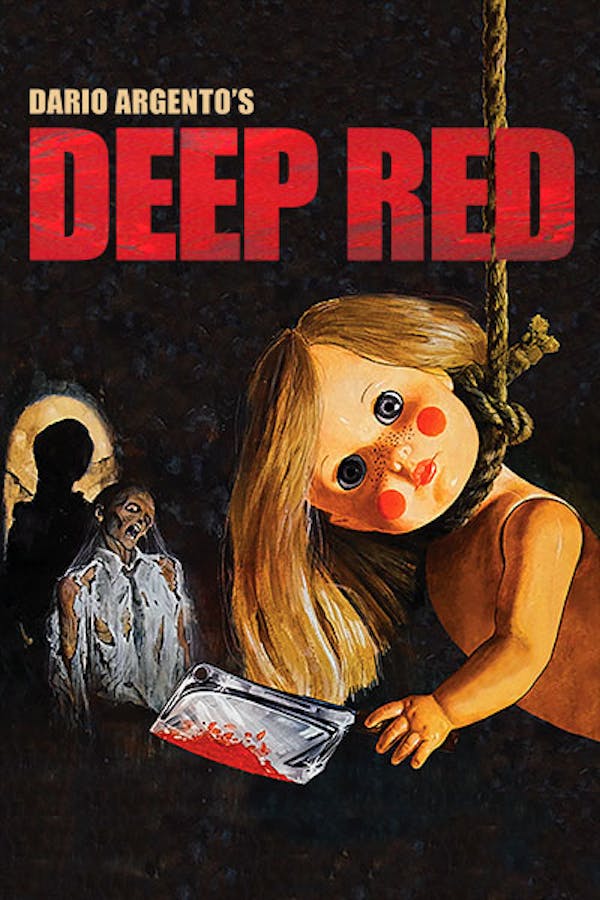 Deep Red
Directed by Dario Argento
A psychic who can read minds picks up the thoughts of a murderer in the audience and soon becomes a victim. An English pianist gets involved in solving the murders, but finds many of his avenues of inquiry cut off by new murders, and he begins to wonder how the murderer can track his movements so closely. Contains violence and gore.
A teacher gets drawn into a serial killer's web in Dario Argento's iconic giallo.
Cast: David Hemmings, Daria Nicolodi, Gabriele Lavia
Member Reviews
1. Suspiria 2. Profundo Russo 3. Tenebrae 4. Inferno 5. Dracula 3D (lol just kidding. thats like his worst ever. but seriously, dracula turning into a giant praying mantis was metal as fuck) The REAL 5. Opera. Not many people know about this one, but besides not having Goblin do the music for this one, this movie is near perfect. His most underrated Giallo
Great murder mystery. Probably the best giallo I've seen so far. And the use of music in this film is fantastic!
Classics are not above criticism, the canon is up for debate and revision. That being said, Argento's films in general need to be appreciated in context and do not exist outside of their milieu. Profondo Rosso (Deep Red) is an exquisite response to the 70's Italian horror landscape and the culmination of Argento's critical insight. He did, in essence, make the perfect giallo fitting within the criteria of giallo. Is it the perfect film horror or otherwise? No. But that is not the question to which it is an answer to. The stylistic gore which giallo is know for as well as the pacing and story conventions will seem cheesy or dated compared to more contemporary slashers, but in terms of lineage the contemporary American slasher has much to owe to the Italian horror of the 60's and 70's from Bava's Bay of Blood to Argento's oeuvre and Fulci's innovative approach to gore. The only thing lacking in Profound Rosso is any indication of the direction forward because once a genera has reached is pinnacle it must necessarily evolve beyond the categorical limitations.
From what I watched, in and out from movie. It was a decent bloody 70s flicc. The gore is prolly what kept the movie going.