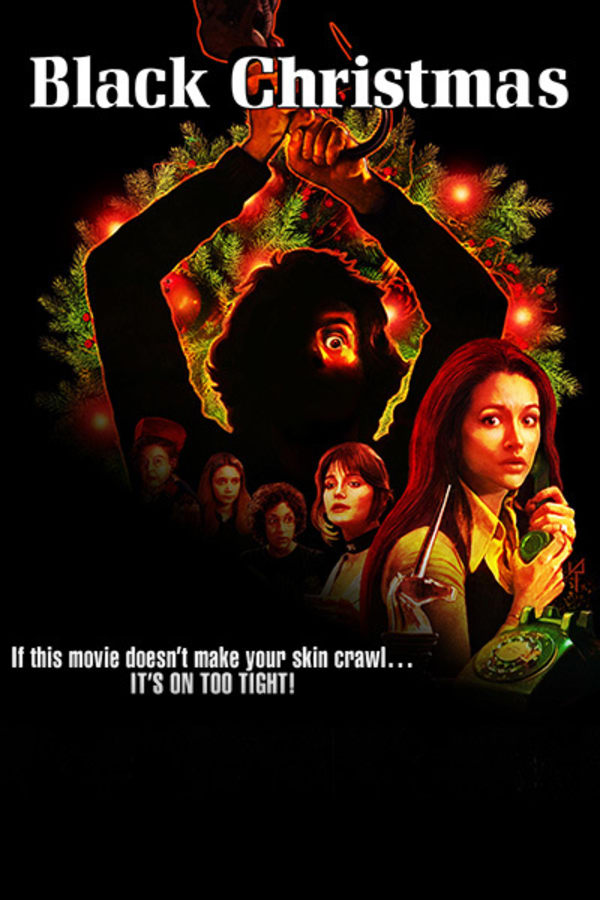 Black Christmas
Directed by Bob Clark
During a festive Yuletide party, a group of sorority sisters receive a creepy call from someone who claims he's going to kill them all. The girls soon realize the threats were serious, when one by one, they each fall prey to the mysterious maniac. After directing two relatively ignored horror flicks which later became cult classics (CHILDREN SHOULDN'T PLAY WITH DEAD THINGS & DEATHDREAM), a Christmas miracle made Bob Clark's 1974 classic a hit. A huge influence on John Carpenter's HALLOWEEN, BLACK CHRISTMAS is frequently credited with helping spawn the slasher subgenre.
This horror classic about a killer stalking sorority girls on Xmas helped spawn the slasher genre.
Cast: Olivia Hussey, Keir Dullea, Margot Kidder
Member Reviews
Despite what most viewers think of this movie, this is still my favorite slasher movie! Part of it, at least from my perspective, is that it doesn't follow as many of the slasher tropes that later movies of the genre would fall into. Also, Billy never makes an appearance and doesn't have an iconic slasher villain look to eventually lose his creepiness over time. His appearance is always unknown, and that helps build a basis of fear.
Good movie. Except the ending was not logical. The house would of been check from top to bottom if two people were still missing. That's fiction for you.
The man on the phone was secretly truly a psychopath!!! Prove me wrong! This Movie I recommend.
My mother saw this film decades ago and stopped watching horror movies because it scared her so much. By modern standards, it's only moderately frightening, but it's better than the John Carpenter movies it inspired.
The perfect Christmas movie for horror fans