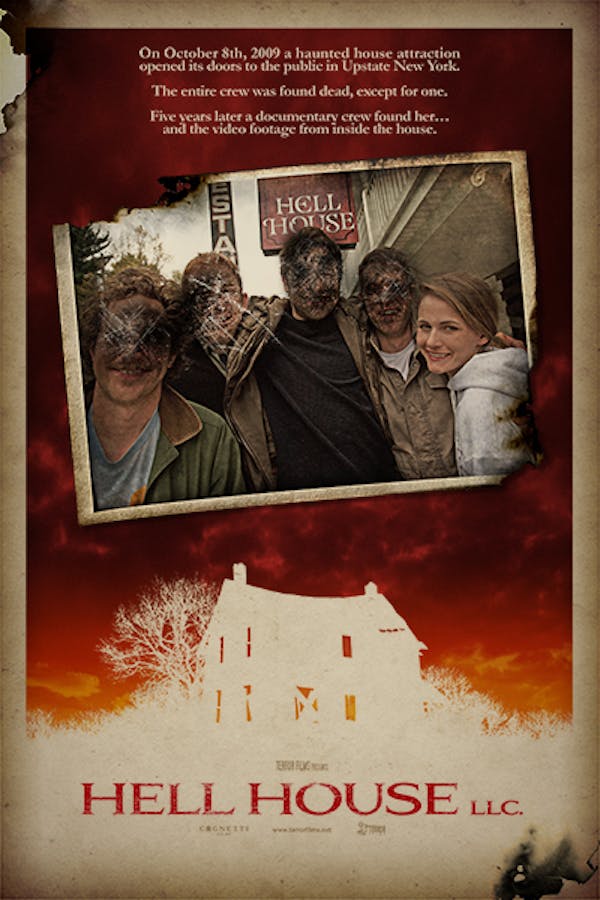 Hell House LLC
Directed by Stephen Cognetti
In this found-footage gem, a documentary crew visit the site of a haunted house attraction whose opening night ended with 15 unexplained deaths. Eventually the crew come across a surviving employee who has footage that shines a scary light on what really went down that night. As we watch those ill-fated thrillseekers shuffling through the horror house, the knowledge of what's about to happen makes for a squirm-and-scream-inducing good time. Dread Central called it "a perfect fright flick for the Halloween season" which features "one of the creepiest clowns to appear in a horror movie in a long time." Sorry Pennywise!
A documentary crew investigate a haunted house attraction whose opening night ended in horror.
Cast: Kristin Michelle Taylor, Theodore Bouloukos, Jeb Kreager, Miranda Robbins, Gore Abrams
Member Reviews
Very entertaining found footage flick
One of my favourite films.
It was ok. 2.5 Slow at first and builds some tension. Kind of creepy but nothing scary. Just an ok found footage film I could have made with some friends if we wanted to. The ending was lame and made me roll my eyes.
This one had some truly creepy moments. This one and probably the second film are the best. Watched the third just to finish the trilogy.