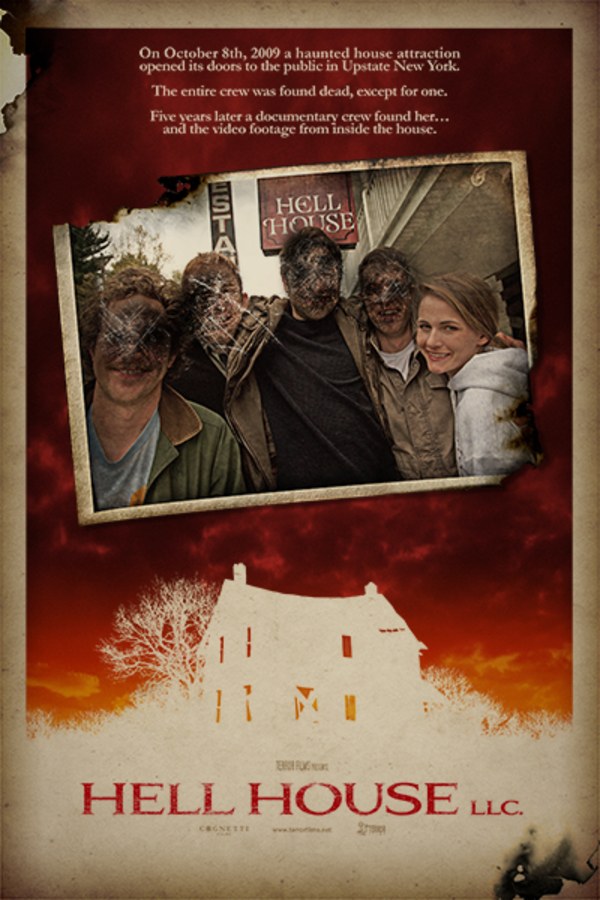 Hell House LLC
Directed by Stephen Cognetti
In this found-footage gem, a documentary crew visit the site of a haunted house attraction whose opening night ended with 15 unexplained deaths. Eventually the crew come across a surviving employee who has footage that shines a scary light on what really went down that night. As we watch those ill-fated thrillseekers shuffling through the horror house, the knowledge of what's about to happen makes for a squirm-and-scream-inducing good time. Dread Central called it "a perfect fright flick for the Halloween season" which features "one of the creepiest clowns to appear in a horror movie in a long time." Sorry Pennywise!
A documentary crew investigate a haunted house attraction whose opening night ended in horror.
Cast: Kristin Michelle Taylor, Theodore Bouloukos, Jeb Kreager, Miranda Robbins, Gore Abrams
Member Reviews
I love found footage movies. I love haunted house tours. So what's not to love (aside from that one clown)? Yikes!
I have bypassed this for awhile now but when Joe Starr from ScreenJunkies stated that it genuinely scared him, I decided to give it a go. This found footage film was a balance of human interest and low-key fright. The fact that we don't know everything that happened leaves you pondering the scenes after it is over. A wonderful successor to The Blair Witch Project. Now to the sequel!
Very good example of found-footage/documentary horror. Loved it.