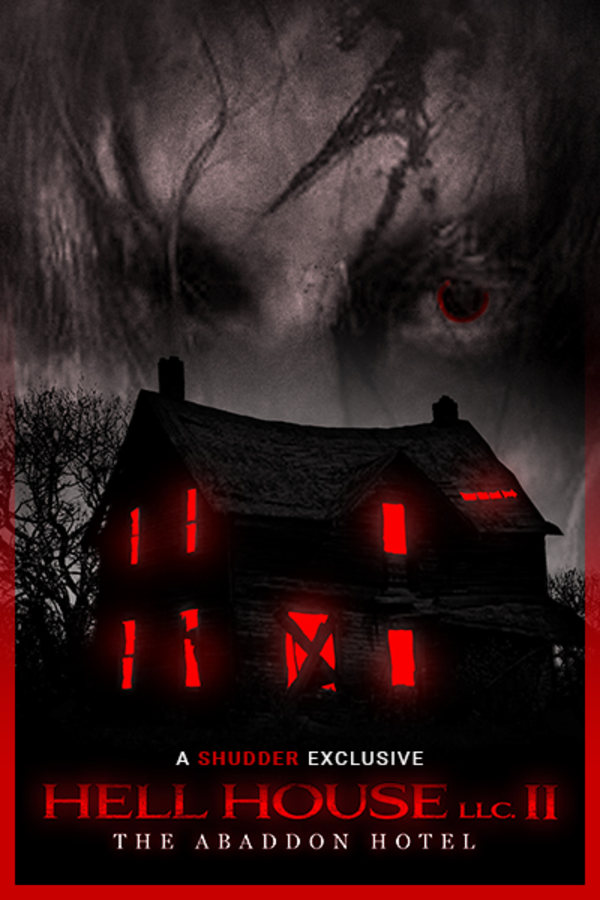 Hell House LLC II: The Abaddon Hotel
Directed by Stephen Cognetti
It's been eight years since the opening night tragedy of HELL HOUSE LLC, and still many unanswered questions remain. Thanks to an anonymous tip, investigative journalist Jessica Fox is convinced that key evidence is hidden inside the abandoned Abaddon Hotel– evidence that she thinks will shed light on the hotel's mysteries. She assembles a team equally hungry for answers with one goal in mind: break into the hotel and discover the frightening truth. A SHUDDER EXCLUSIVE.
An investigative journalist and her team break into the Abaddon Hotel in search for answers.
Cast: Vasile Flutur, Jillian Geurts, Joy Shatz, Dustin Austen
Member Reviews
Interesting sequel that fills a lot of gaps from the first movie. Good as a sequel but not standalone.
Not as good as the first part, but it does explain some things from part 1 and helps flesh the lore more.
I thoroughly enjoyed the first film, I thought the acting was weak at some points but that the premise and script were enjoyable. This one brings the poor acting to another level, some of the main cast are unbearable and the female talk show host seems like she just got out of an adult film awards show just moments before tape was rolling. That being put aside there are some genuinely fantastic shots throughout this film. My advice during a "Hell House" movie? Look to the back of the frame, stare into the deep darkness of every shot, you might see something that will scare you even more than the acting! Enjoyable film, three skulls. Hopefully the third is as good as some are claiming.
Some of the jump-scares and makeup seemed a little bit corny, but overall it was decent and I would watch it again. The acting was good in the story line was good and that was probably the saving Grace.
An investigative film crew documents an investigation into the disappearances and other events in the Abaddon Hotel, and become victims themselves. This is the worst of the trilogy. The acting is weak and so is the plot. Relies heavily on jump scares. Too much hokey stuff. You definitely have to see HH1 for it to make sense. But you can skip this one and go straight to HH3 if you want.