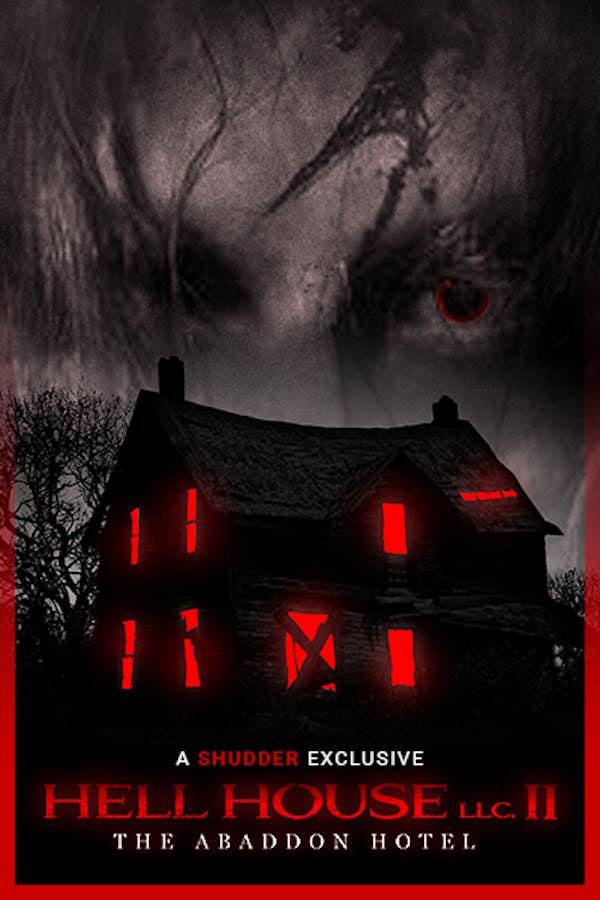 Hell House LLC II: The Abaddon Hotel
Directed by Stephen Cognetti
It's been eight years since the opening night tragedy of HELL HOUSE LLC, and still many unanswered questions remain. Thanks to an anonymous tip, investigative journalist Jessica Fox is convinced that key evidence is hidden inside the abandoned Abaddon Hotel– evidence that she thinks will shed light on the hotel's mysteries. She assembles a team equally hungry for answers with one goal in mind: break into the hotel and discover the frightening truth. A SHUDDER EXCLUSIVE.
An investigative journalist and her team break into the Abaddon Hotel in search for answers.
Cast: Vasile Flutur, Jillian Geurts, Joy Shatz, Dustin Austen
Member Reviews
Pretty Good. I guess we need the dumb people to keep going in to keep it going! Lol
Normally sequels to movies such as this really aren't the best, but this one really took me by surprise! It brought as many genuine scares as the first movie! Loved it!
A great continuation of the story of the Abbadon Hotel finally getting some closure on some of the last un-answered questions from the first one. Andrew Tullys cult looks to get bigger with the third movie on the way can't wait to watch it and see how the Hell Hotel gets it's end
More of the first Hell House, I enjoyed how they slowly unfold the story and make future reference to the third film. Genuine creeps thanks to the clown as always, and a decent ending.
Just finished watching all 3 movies. it was a lot better than i thought it would be. i'm actually kind of dissapointed it's finished.