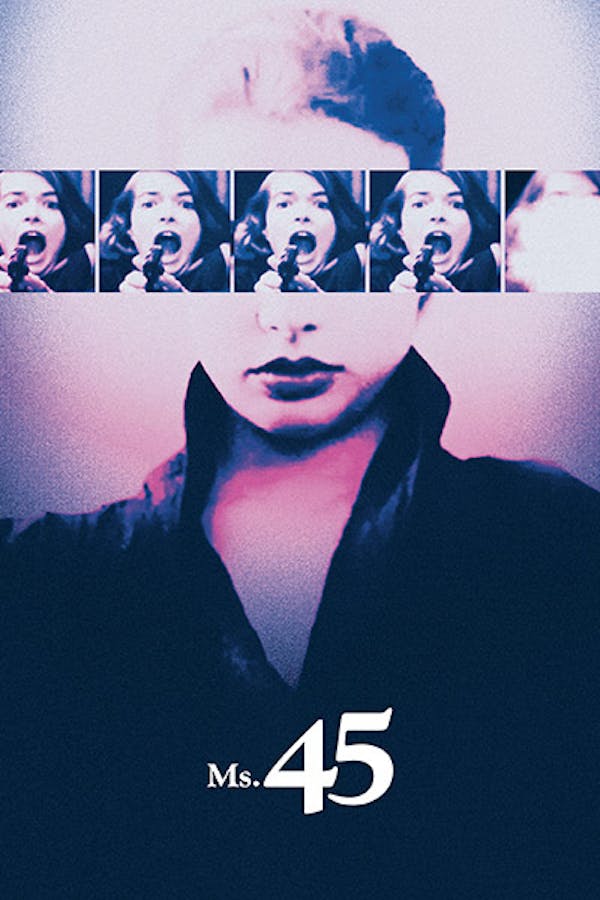 Ms. 45
Directed by Abel Ferrara
Abel Ferrara's 1981 grindhouse stars the late, great Zoë Lund as Thana, a mute seamstress who gets raped twice in one day. After Thana manages to kill (and dismember) her second attacker, she snaps and embarks on a killing spree aimed at lecherous, rapey men, which soon puts the whole city on edge. A companion-piece to Ferrara's previous film, THE DRILLER KILLER, MS. 45 excels thanks to Lund's extraordinary lead performance, which lends the film a feminist authenticity lacking in many of the rape-revenge films that preceded it. A haunting, thrilling must-see.
A mute seamstress goes on a killing spree after being assaulted in Abel Ferrara's classic.
Cast: Helen McGara, Albert Sinkys, Darlene Stuto, Zoe Tamerlis-Lund
Member Reviews
Abel Ferrara's early work reminds me equally of Martin Scorsese and Frank Henenlotter. It's gritty and rough and exploitive, but also well-realized and immersive, with a distinct philosophy. I think of this as a spiritual sequel to Driller Killer; a continuation of the theme of being pushed beyond the limit of tolerance and sanity from living in a dangerous and disheartening urban environment. Ferrara's work changed quite a lot after this film. If you haven't seen it yet, check out "Fear City" (1984). It's not a movie that deserves serious acclaim, but it's super-fun and crazy.
Great classic revenge horror flick
She speaks with her gun. Dresses like a nun. Scumbags better run!