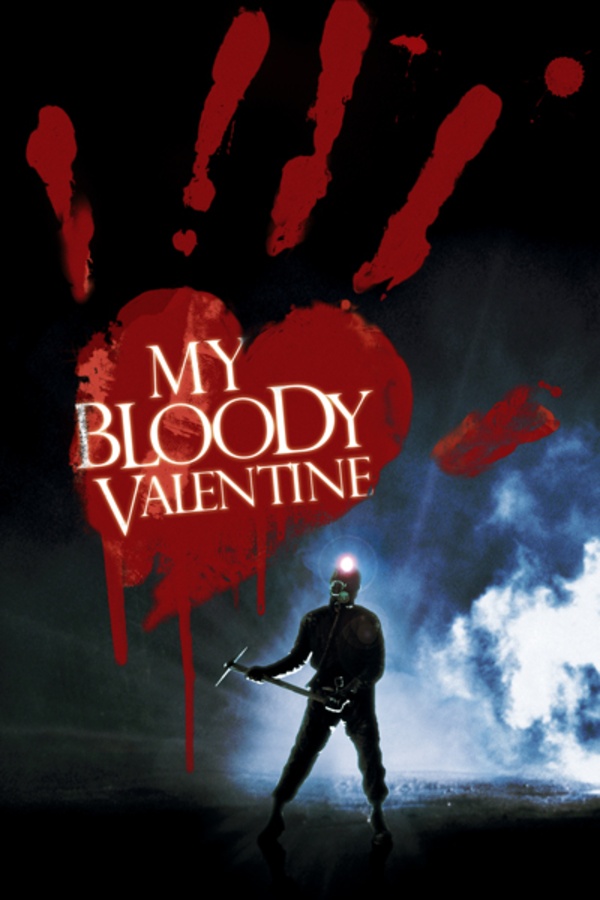 My Bloody Valentine
Directed by George Mihalka
In this bloody slashic, a crazed miner returns with a pick in his hand and revenge in his heart.
In this bloody slashic, a crazed miner returns with a pick in his hand and revenge in his heart.
Cast: Paul Kelman, Lori Hallier, Neil Affleck, Don Francks
Member Reviews
yes this movie is good but @ shudder hit us with that directors cut
Please share the uncut version!
This is the cut version! Why?
Every holiday has their own slasher movie it seems like. For the lovesick month of February we have My Bloody Valentine. The plot goes, an old town folk tale seems to be repeating itself again when heart shaped candy boxes start to show up with actual hearts in them. The killer demands that the Valentines Day dance be canceled, or they will keep killing. The town shuts the official dance down, but that doesn't stop the younger town folk from starting their own dance at the local mine. Drugs, sex, and a different kind of penetration ensue. It is a slasher film that follows a lot of the genre's tropes, which you either embrace or detest. I usually fall into the former but the biggest issue with this edition of My Bloody Valentine is the that it is uncut. Yes, all the fun gore kills that usually help alleviate the repeated troupes are teased and then yanked out from under you. You see the aftermath of the kills, but it really worsened my experience of the film. Scream Factory just released an uncut version of the film that puts all the gore back in, so maybe I will check that version of the film out and enjoy it more. I would say if you are curious about the film to check it out (if you can, try find the unrated version), but do not feel you are really missing out if you decide to skip this one.
Anyone looking for by the book slasher movie, look no further. That is a compliment. The killer has interesting disguise. Deaths are good. The ending comes out of left field. It's from Canada. Come on, what else would you want?!?!!?!! Bonus: the remake is not bad either.