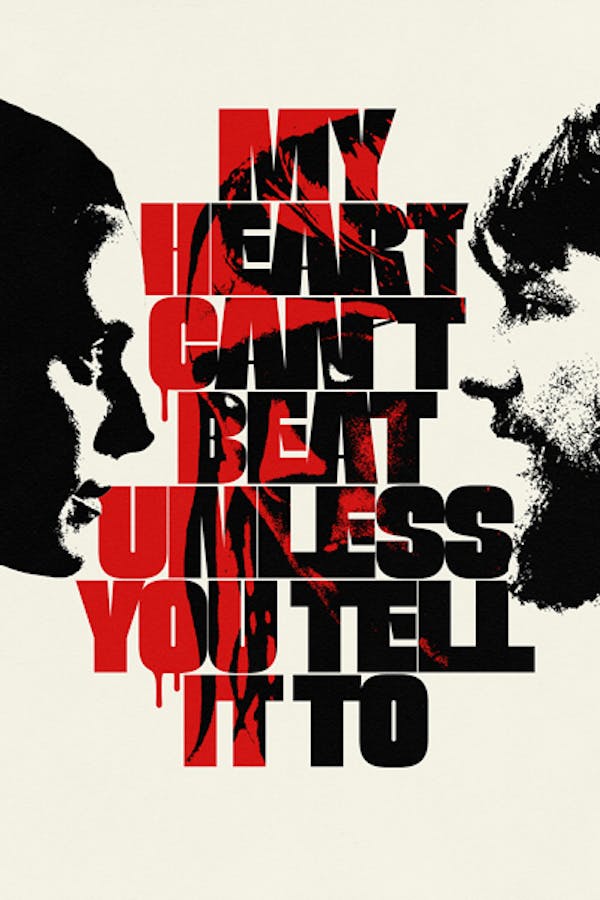 My Heart Can't Beat Unless You Tell It To
Directed by Jonathan Cuartas
Dwight and his sister Jessie reach a crossroads over what to do about their younger brother Thomas' mysterious illness. The increasingly dangerous task of keeping him alive weighs heavy on sensitive Dwight, and as a fiercely private and close-knit family unit, Thomas and Jessie depend on him and the rituals they've learned in order to keep their secret. Dwight yearns for another life, but Jessie will stop at nothing to keep her family together.
Dwight and his sister Jessie reach a crossroads over what to do about their younger brother Thomas, a sickly child with a mysterious affliction.
Cast: Patrick Fugit, Ingrid Sophie Schram, Owen Campbell
Member Reviews
interesting understated abusive family dynamics / vampire film. if you're looking for action, move on- but taken on its own terms, this is a fairly effective film. the focus is drawn away from external threat to center the inner lives of the family of three. this is akin to "only lovers left alive", "let the right one in" or "the transfiguration". this also seems to me to have a lot in common with modern serial killer fare: the deadpan, flat feel, centering of killers' emotions, etc.. that aspect of it isn't my cup of tea, but if you like films or tv in that vein it may be a draw. solidly put together and executed. i feel the weakest aspect of the movie is the visual aesthetic. i agree with other reviewers that with this pacing and with actors this good, it would have been wonderful to do support that by being more expressive with the way it's shot and the visual aesthetic. instead, it is shot in a very flat, conventional way, like a TV drama. this is interesting if you are doing a genre deep dive or like interesting but imperfect films, but i wouldn't strongly recommend it.
It was a good vampire movie, but not a horror film. I get that shudder needs content, but I need more actual scares from this service as it's supposed to be focused on horror. I get it, there's a moral dilemna here, one that could be a good horror concept if done right. But the coldness of the characters facing that moral dilemna and their younger brother who's got the innocence of a child does little to build any kind of tension. Kind of getting tired of the classic campy movies we've all mostly seen before and movies like this that while good and emotionally-investing don't bring any horror to the table. Surely shudder is capable of getting more films that are actually scary and not just classics you can see anywhere else if you haven't already. If not I fail to see why I would continue subbing to this service...
Visually beautiful with a truly beautiful story to match.
Wow this movie cuts deep. It's without doubt a slow burn, so if you like your horror movies fast paced I'd recommend something else. But if you like sitting in suspense, discomfort, and at times agony this is for you. You follow a family that is dysfunctional and abusive in skin crawlingly horrid ways that feels like an echo of some of Sam Shepard's plays such as Buried Child. Each character is acted in such a real way, and the plot drives a down to earth horror until the rubber burns. Terrifying film.