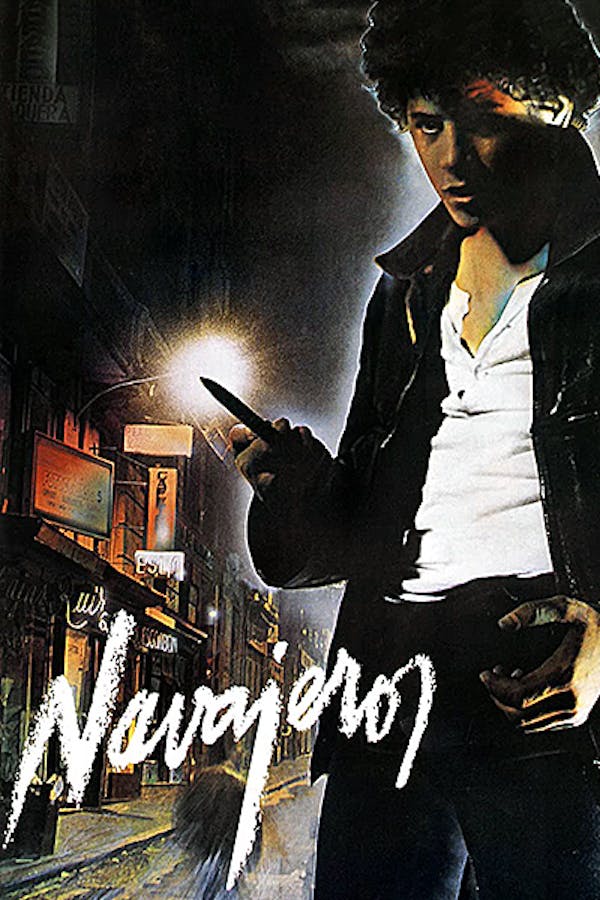 Navajeros
Directed by Eloy de la Iglesia
NAVAJEROS chronicles the life of Jaro, the leader of a juvenile delinquent gang in late-'70s Spain, depicting his rise from street urchin to outlaw anti-hero on the way to his inevitable end. The child of absentee parents, Jaro has amassed an impressive rap sheet before reaching his 16th birthday, but still finds life unfulfilling. Ambition drives him to take up a sawed-off shotgun and lead his gang on a crime spree that will paint a bloody swathe across the city and drive Jaro closer and closer to violent tragedy. Unflinching and often brutal, the film also treats its subject with genuine humanity.
NAVAJEROS chronicles the life of Jaro, a 15-year-old leader of a juvenile delinquent gang in late-'70s Spain, depicting his rise from street urchin to outlaw anti-hero, and his inevitably tragic end.
Cast: José Luis Manzano, Isela Vega, Verónica Castro, Jaime Garza, Enrique San Francisco
Member Reviews
Love this Eurocrime stuff. Hope you get more of it.
Not sure why this is on Shudder whatsoever... A 'meh' movie about a violent criminal teen who meets an obvious end due to his pride and lack of, well, character... It's okay, but overly long and many scenes needed to be drastically cut down or excised altogether. There's also nothing "tragic" about his end as Shudder's synopsis says, lol.
When the society is delinquent can the youth become anything otherwise?
WOW!! i probably would have never heard of Eloy de la Iglesia if not for Shudder, thanks!! I think having a group of his films during June (pride month) is appropriate! I can only imagine how hard it must have been to be open about his sexuality and to have such a raw and far too close to reality view into addiction, crime, sexuality, and incarceration! than one might think!! I've been a part of all those worlds minus the Spanish aspect. It always bothered me when they portrayed shooting up or smoking dope in an incorrect way! wow not here those are real needles and going into people's arms and real blood flagging back sometimes the shot is so far zoomed in that they might be using another person's arm for close ups, but I have seen when the needle is obviously hanging out of the boys' arm! I would love to hear about what was used in those scenes. Was it just water? was there a stand in arm? lol!!! So, props for this raw realistic film that is sensual and tragic! Live Fast and Die Fast Too! seems to be Eloy's mantra for making films!!! FOUR STARS!! JOE BOB SAYS, CHECK IT OUT!!