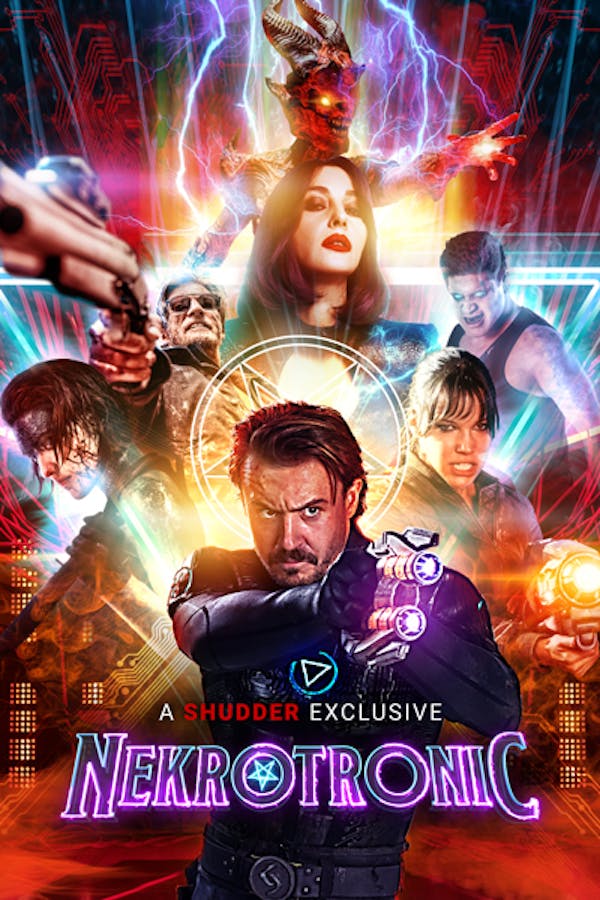 Nekrotronic
Directed by Kiah Roache-Turner
Our hero, Howard North, is a young orphan dragged into a conflict between the Nekromancers - a family of badass demon hunters, and Finnegan - an evil demon who absorbs people's souls to increase her power. When Howard finds out the truth behind Finnegan's past and her dark plans for the future, he teams up with his new friends to discover he is the ultimate Nekromancer, the only one with the power to defeat her. A SHUDDER EXCLUSIVE.
A group of demon hunters battle evil forces that use the internet to demonically possess the masses.
Cast: Ben O'Toole, Monica Bellucci, Caroline Ford
Member Reviews
This was fun in a Matrix meets the Evil Dead kind of way. Entertaining in an empty way.
before watching think of this: call of duty zombies, evil dead, ghosts busters,and dr strange. 😂😂
this was a fun movie it was definatly more an action comedy with horror themes but it was a lot of fun the only problem is this felt longer than it actually was
Surprisingly fun. More of an action adventure comedy with horror themes. I found the cast likable enough to sell the silly but entertaining story. It also had decent enough world building that I think there's potential for it to become a series.