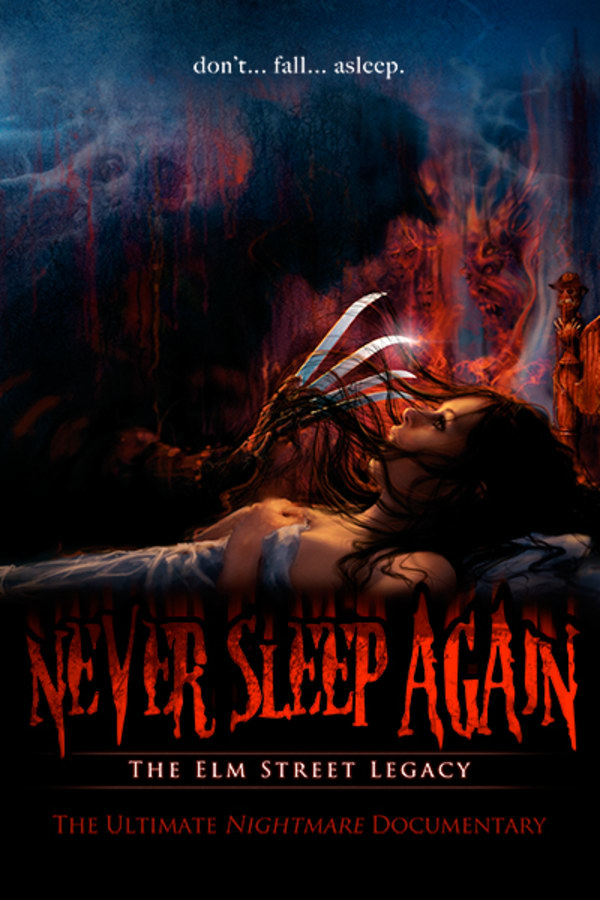 Never Sleep Again: The Elm Street Legacy
Directed by Andrew Kasch, Daniel Farrands
Murderer. Dream Demon. The bastard son of a hundred maniacs. Any way you slice it, there can only be one man – one monster – who epitomizes those words: Freddy Krueger. For decades, he has slashed his way through the dreams of countless youngsters and shows no signs of ever resting in peace. A NIGHTMARE ON ELM STREET star Heather Langenkamp is your dream guide in this thrilling "shockumentary" that takes you deeper into Freddy's realm than ever before, featuring exciting clips, never-before-seen photos, behind-the-scenes footage, conceptual art, publicity materials and exclusive new interviews with over 100 key cast and crew from every Nightmare. Get ready for Freddy in the definitive account of modern cinema's eternal bogeyman and what has been called the most frightening and imaginative horror franchise in motion picture history!
Explore the legacy of "dream demon" Freddy Krueger in this award-winning documentary.
Cast: Wes Craven, Heather Langenkamp, Stacey Alden, Erika Anderson
Member Reviews
3 AM, and Freddy's here, the supreme dream maker The "Master of Fear".When you see night coming, stay away from the dark. Watch out for, Freddy, he'll bust your heart
Such a great documentary! I loved it how in depth it was.
this is great info. i remember talking about the freddy vs jason for so many years on imdb messsage boards. we waited forever
A solid horror documentary. Lots of great interviews with pretty much everyone who ever worked on a Nightmare film. I only wish I could watch all of the movies on Shudder now, after watching this. This documentary at the very least will show you just how impressive all of the special effects in these movies were, which makes me want to watch them all again just to appreciate that aspect, and most of the actors seemed to have had a lot of fun making them, which is good.