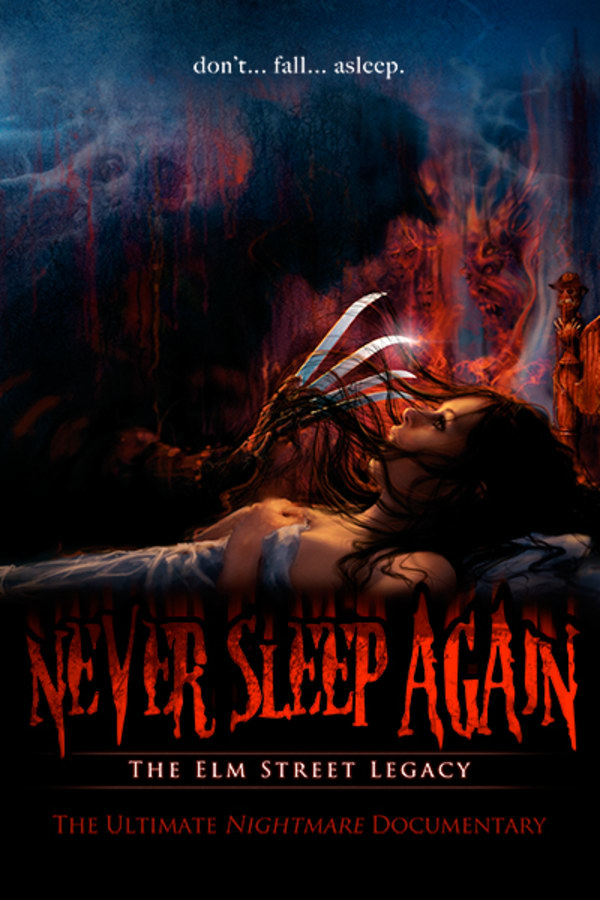 Never Sleep Again: The Elm Street Legacy
Directed by Andrew Kasch, Daniel Farrands
Murderer. Dream Demon. The bastard son of a hundred maniacs. Any way you slice it, there can only be one man – one monster – who epitomizes those words: Freddy Krueger. For decades, he has slashed his way through the dreams of countless youngsters and shows no signs of ever resting in peace. A NIGHTMARE ON ELM STREET star Heather Langenkamp is your dream guide in this thrilling "shockumentary" that takes you deeper into Freddy's realm than ever before, featuring exciting clips, never-before-seen photos, behind-the-scenes footage, conceptual art, publicity materials and exclusive new interviews with over 100 key cast and crew from every Nightmare. Get ready for Freddy in the definitive account of modern cinema's eternal bogeyman and what has been called the most frightening and imaginative horror franchise in motion picture history!
Explore the legacy of "dream demon" Freddy Krueger in this award-winning documentary.
Cast: Wes Craven, Heather Langenkamp, Stacey Alden, Erika Anderson
Member Reviews
It had some good BTS looks at all the films and plenty of great interviews thst kept me engaged throughout the whole runtime. It's always fun to see how your favorite classics were made.
So grateful this exists to track the history of the slasher franchise I've loved the longest. As thorough as it is, it never drags or bores.
A must see for all horror fans, extremely in depth and creative in execution. The recreation of classic scenes in stop motion take this film above and beyond all expectations. Perfect for a lazy sunday or windy October night.
Very well done and entertaining. I liked the detail on the special effects and the unused Peter Jackson script.