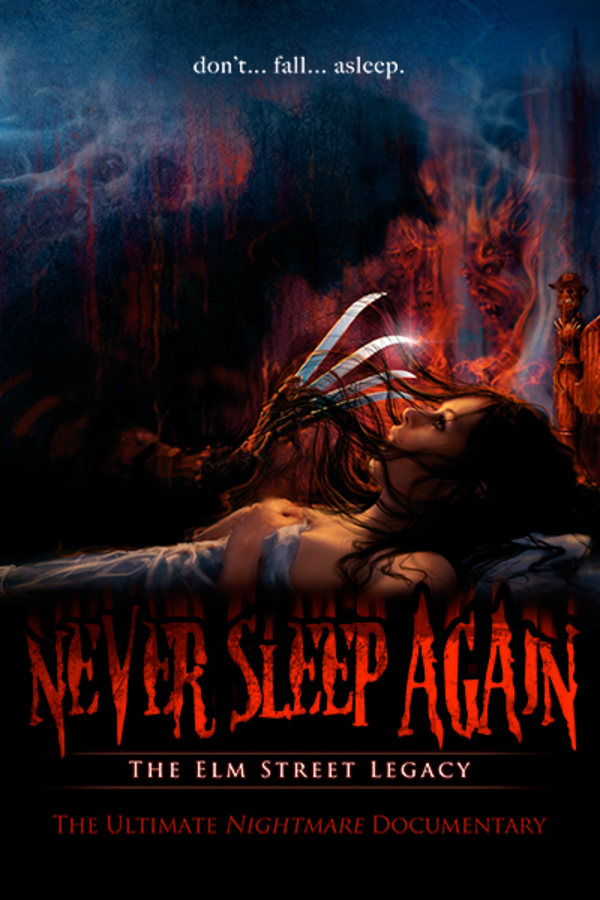 Never Sleep Again: The Elm Street Legacy
Directed by Andrew Kasch, Daniel Farrands
Murderer. Dream Demon. The bastard son of a hundred maniacs. Any way you slice it, there can only be one man – one monster – who epitomizes those words: Freddy Krueger. For decades, he has slashed his way through the dreams of countless youngsters and shows no signs of ever resting in peace. A NIGHTMARE ON ELM STREET star Heather Langenkamp is your dream guide in this thrilling shockumentary that takes you deeper into Freddy's realm than ever before, featuring exciting clips, never-before-seen photos, behind-the-scenes footage, conceptual art, publicity materials and exclusive new interviews with over 100 key cast and crew from every Nightmare.
Explore the legacy of "dream demon" Freddy Krueger in this award-winning documentary.
Cast: Wes Craven, Heather Langenkamp, Stacey Alden, Erika Anderson
Member Reviews
So interesting to hear all of the cast comments and special effects challenges. Extremely well made and worth sitting through the long run time!
great doc. really interesting to hear all the cast and crew stories.
Perfect NoES doc, covers all the way up to Freddy vs. Jason & the short lived television series!!
The most in-depth "Making of" documentary I've ever seen. Gets pretty much all of the major stars from every Nightmare on Elm St film to come on and talk about their time in the role. We also get each director to give insights on how certain things were filmed and other interesting background info on each movie. Must watch if you are a Fred-head like myself!
I love this doc! I teared up at the end when Wes was talking about how he'll be remembered when he dies. He was so much more than "the guy who created Freddy " he was a genius!