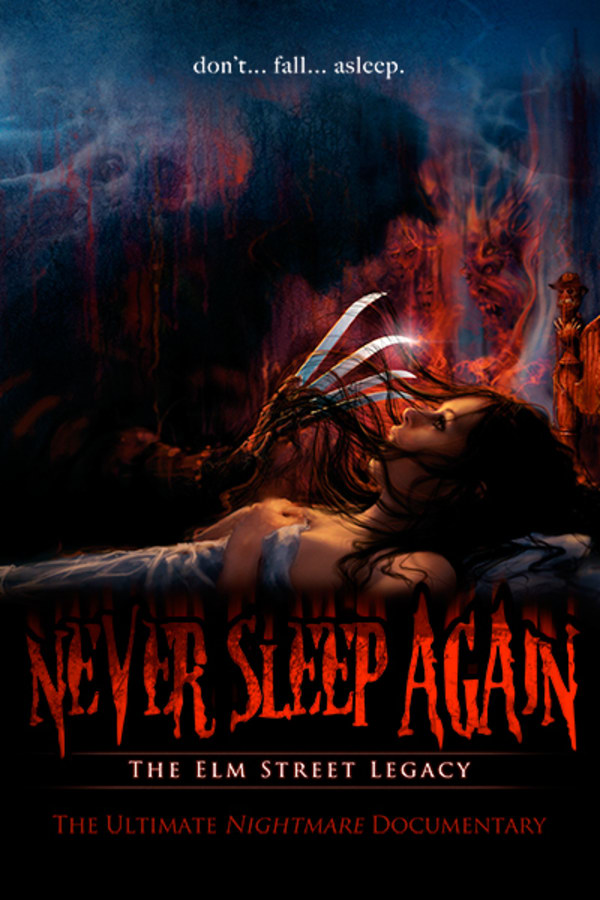 Never Sleep Again: The Elm Street Legacy
Directed by Andrew Kasch, Daniel Farrands
Murderer. Dream Demon. The bastard son of a hundred maniacs. Any way you slice it, there can only be one man – one monster – who epitomizes those words: Freddy Krueger. For decades, he has slashed his way through the dreams of countless youngsters and shows no signs of ever resting in peace. A NIGHTMARE ON ELM STREET star Heather Langenkamp is your dream guide in this thrilling "shockumentary" that takes you deeper into Freddy's realm than ever before, featuring exciting clips, never-before-seen photos, behind-the-scenes footage, conceptual art, publicity materials and exclusive new interviews with over 100 key cast and crew from every Nightmare. Get ready for Freddy in the definitive account of modern cinema's eternal bogeyman and what has been called the most frightening and imaginative horror franchise in motion picture history!
Explore the legacy of "dream demon" Freddy Krueger in this award-winning documentary.
Cast: Wes Craven, Heather Langenkamp, Stacey Alden, Erika Anderson
Member Reviews
Best documentary I've ever seen covering a franchise. Perfectly done!
Thank you for have this doc. Loved it!!!
What a great documentary. The nightmare on elm street is my all time favorite horror series. Being a child that suffered from terrible nightmares it scared the shit out of me but also helped me it fighting my own monsters. I have loved every movie despite what the critics say. It's a series that I will rewatch and never get sick of.
I just watched this for the second time. I remember seeing Dream Warriors at my friends house when I was around eight or nine. The scene where Freddy has the kid hanging by his veins like a puppet had me so disturbed that I couldn't sleep for months. Genius!