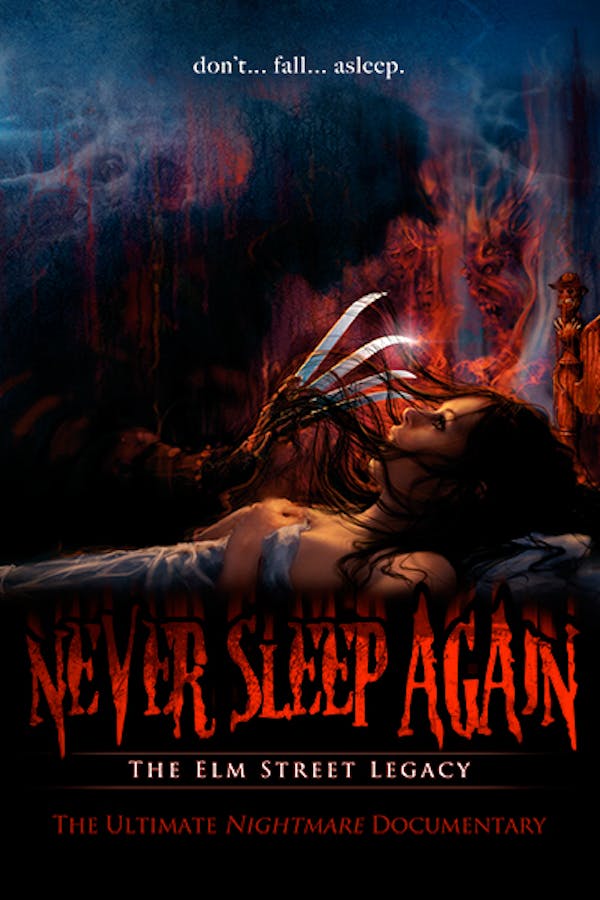 Never Sleep Again: The Elm Street Legacy
Directed by Andrew Kasch, Daniel Farrands
Murderer. Dream Demon. The bastard son of a hundred maniacs. Any way you slice it, there can only be one man – one monster – who epitomizes those words: Freddy Krueger. For decades, he has slashed his way through the dreams of countless youngsters and shows no signs of ever resting in peace. A NIGHTMARE ON ELM STREET star Heather Langenkamp is your dream guide in this thrilling shockumentary that takes you deeper into Freddy's realm than ever before, featuring exciting clips, never-before-seen photos, behind-the-scenes footage, conceptual art, publicity materials and exclusive new interviews with over 100 key cast and crew from every Nightmare.
Explore the legacy of "dream demon" Freddy Krueger in this award-winning documentary.
Cast: Wes Craven, Heather Langenkamp, Stacey Alden, Erika Anderson
Member Reviews
Without question, this is my favorite documentary of all time. I wasn't even a huge ANOES fan when I first saw this on Netflix back in 2016, but I randomly put it on as background noise one day and I was enthralled. I was born in 1989 and I have so many random memories of Freddy and the New Line spoke to such much about my early life
Great documentary, shout out to actress Kelly Jo Minter...
Greatest Horror documentary I've ever seen!!! A must see!!!
Welcom to prime time bitch!!!