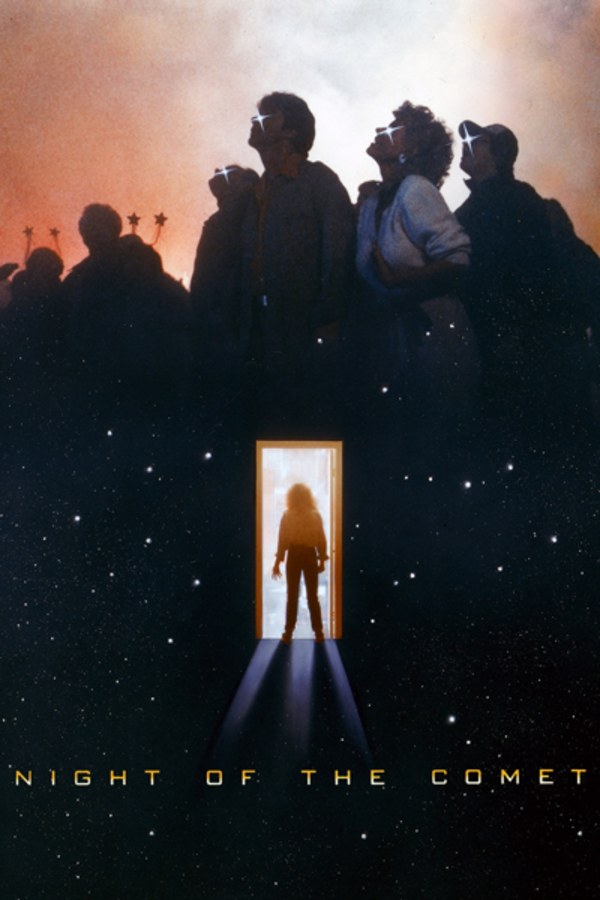 Night of the Comet
Directed by Thom Eberhardt
A huge comet passes near the earth, vaporizing nearly the whole planet. Only a few teenagers, who were inside a steel movie projection booth, survive--all those outside were turned to dust. But a few partially exposed people are now hideous, blood-thirsty zombies--and they begin a deadly hunt for the last remaining humans.
Two sisters survive a post-apocalypse in this cult comedy.
Cast: Catherine Mary Stewart, Geoffrey Lewis, Kelly Maroney, Mary Woronov, Robert Beltran
Member Reviews
I enjoyed it very much. Very good. Throws for a loop with the secret base lady. Loved it
It's weird calling this a "feel good" movie, but that's exactly what it is. The characters are charming and funny and quirky and lovable and the acting, even among the lesser roles, is straight-up very good! This was extremely enjoyable.
I have loved this movie since i was a kid and i so glad it is here on shudder now, very good spin on the zombie movies of time and its in the 80's so that is a win win for me.