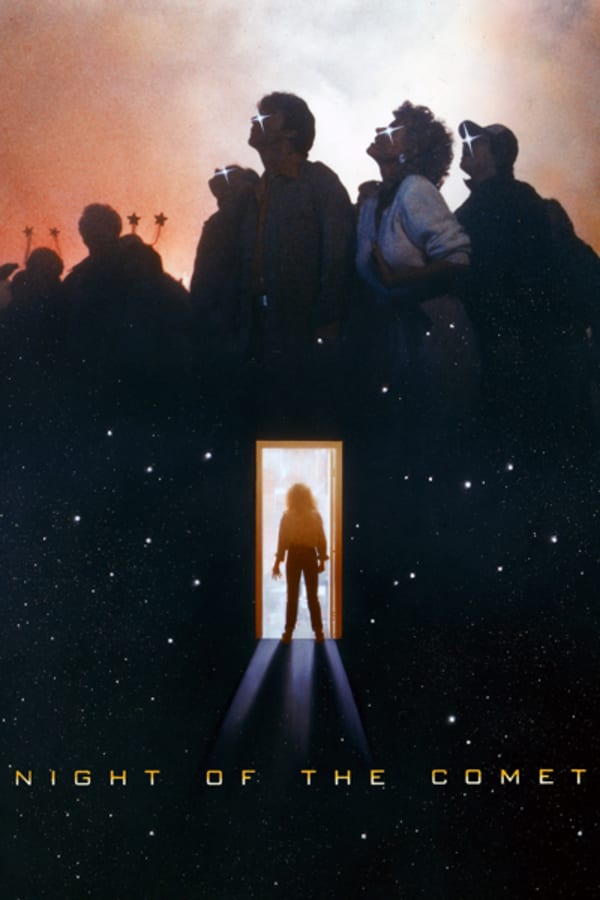 Night of the Comet
Directed by Thom Eberhardt
A huge comet passes near the earth, vaporizing nearly the whole planet. Only a few teenagers, who were inside a steel movie projection booth, survive--all those outside were turned to dust. But a few partially exposed people are now hideous, blood-thirsty zombies--and they begin a deadly hunt for the last remaining humans.
Two sisters survive a post-apocalypse in this cult comedy.
Cast: Catherine Mary Stewart, Geoffrey Lewis, Kelly Maroney, Mary Woronov, Robert Beltran
Member Reviews
Love this flick! Cheesy in all the right ways!
this might be my new favourite film. honest film and the flow was to the max with shock and awe that I'm so surprised movies now can't manage to portray. so so happy I've found this!
Night of the Comet was a drive-in staple at one time and while it may not hold up (80's cheese abounds with this one) it's still a fun flick to throw on when you're looking for something light-hearted with some oogity-boogity thrown in for good measure. Don't expect much in the scare/gore department, but it DOES have girls shopping in a mall during a Cyndi Lauper song; a couple zombie cops; a twist (kind of); and a mother/step-daughter slap fight.
I enjoyed it very much. Very good. Throws for a loop with the secret base lady. Loved it
It's weird calling this a "feel good" movie, but that's exactly what it is. The characters are charming and funny and quirky and lovable and the acting, even among the lesser roles, is straight-up very good! This was extremely enjoyable.