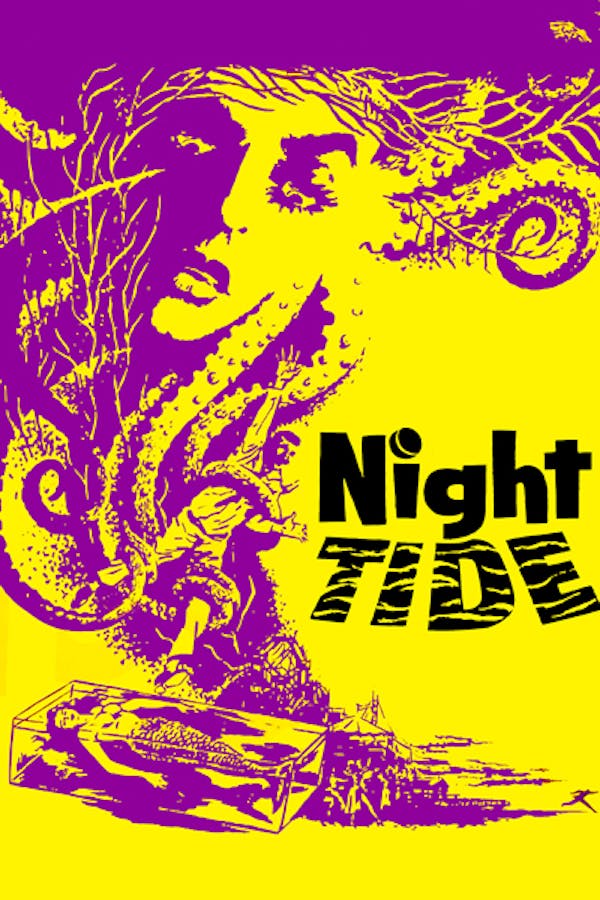 Night Tide
Directed by Curtis Harrington
In this eerie 60s thriller from director Curtis Harrington (QUEEN OF BLOOD), a man (Dennis Hopper) begins dating a woman who thinks she may be a real mermaid. Encounters with a witchy woman (occultist Marjorie Cameron) and the fact that Mora's exes both drowned slowly convince Johnny that staying with her may be dangerous. Fans of mysterious, mid-century horror like CAT PEOPLE, THE SEVENTH VICTIM and CARNIVAL OF SOULS shouldn't miss this uniquely moving fright flick, which drew on underground filmmaking styles to create an experience decades ahead of it's time.
A man (Dennis Hopper) begins dating a woman who may be a real mermaid.
Cast: Dennis Hopper, Linda Lawson, Gavin Muir
Member Reviews
Defiantly not a horror movie! However not to be over looked!! A beautiful film from midcentury cinema.
Nice to see Splash came from and that it was not an original work!
From what I remember, it's a pretty decent, mysterious surreal drama. Somewhat reminiscent of Carnival of Souls although not nearly on the same level of vision. Early clean-cut Dennis Hopper role with an intriguing plot. It's a bit aimless in the middle, but a decent watch for the time. 3.5 would be more accurate for someone seasoned with early 60s cinema.
This would make a good companion in a double feature with Carnival of Souls.