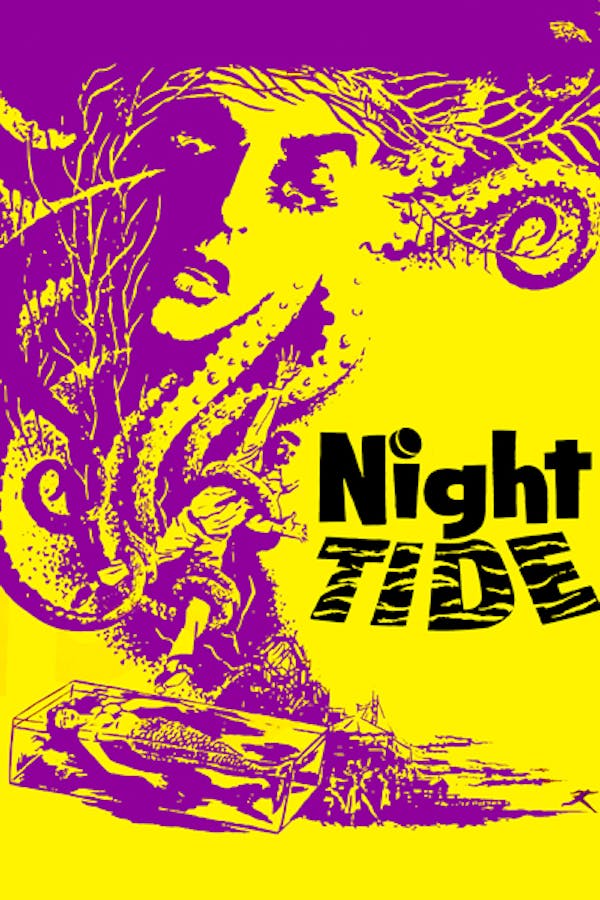 Night Tide
Directed by Curtis Harrington
In this eerie 60s thriller from director Curtis Harrington (QUEEN OF BLOOD), a man (Dennis Hopper) begins dating a woman who thinks she may be a real mermaid. Encounters with a witchy woman (occultist Marjorie Cameron) and the fact that Mora's exes both drowned slowly convince Johnny that staying with her may be dangerous. Fans of mysterious, mid-century horror like CAT PEOPLE, THE SEVENTH VICTIM and CARNIVAL OF SOULS shouldn't miss this uniquely moving fright flick, which drew on underground filmmaking styles to create an experience decades ahead of it's time.
A man (Dennis Hopper) begins dating a woman who may be a real mermaid.
Cast: Dennis Hopper, Linda Lawson, Gavin Muir
Member Reviews
Love this movie. Have watched it many times and it is just as beautiful as the first time.
A very charming little movie. If you like the original Cat People, plotwise they share a lot of similarities. Worth checking out if you love filmmaking and seeing how they managed to shoot a low budget film. Not quite horror but its a pretty beautiful movie.
Not too shabby! Enjoyed this one overall. A little sad, but pretty chill and slow, a good long afternoon watch.
Can't believe I took so long to watch this one. Ponderous, sad, seaside tale. Beautiful locale. A mystery to solve.
Could have been a gem with better pacing and actual payoff around the figure of mystique. Instead it's a nugget. But, a pretty good nugget.