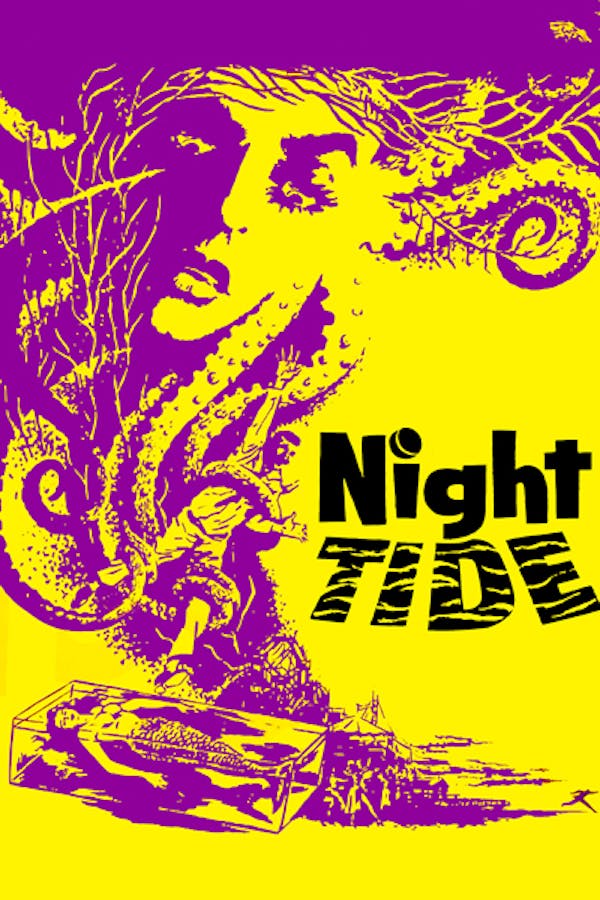 Night Tide
Directed by Curtis Harrington
In this eerie 60s thriller from director Curtis Harrington (QUEEN OF BLOOD), a man (Dennis Hopper) begins dating a woman who thinks she may be a real mermaid. Encounters with a witchy woman (occultist Marjorie Cameron) and the fact that Mora's exes both drowned slowly convince Johnny that staying with her may be dangerous. Fans of mysterious, mid-century horror like CAT PEOPLE, THE SEVENTH VICTIM and CARNIVAL OF SOULS shouldn't miss this uniquely moving fright flick, which drew on underground filmmaking styles to create an experience decades ahead of it's time.
A man (Dennis Hopper) begins dating a woman who may be a real mermaid.
Cast: Dennis Hopper, Linda Lawson, Gavin Muir
Member Reviews
Excellent!! You're going to love watching this and its style!!! The quality all around is fantastic!
A slow, moody, whimsical noire. Pour a hot cup of somethin, put your feet up and float into a simpler time and place.
Well Done! The only movie that shows Dennis Hopper up close and personal. he is more of a politician in all his other movies. This is a classical horror movie without showing the horror!
As a huge fan of the Alfred Hitchcock shows and the Twilight Zone I loved this!! Kind of wish they hadn't left the ending so open but that's just because I hate questions going unanswered lol
Slow but enjoyable. If this were an episode of the Twilight Zone it would be perfect