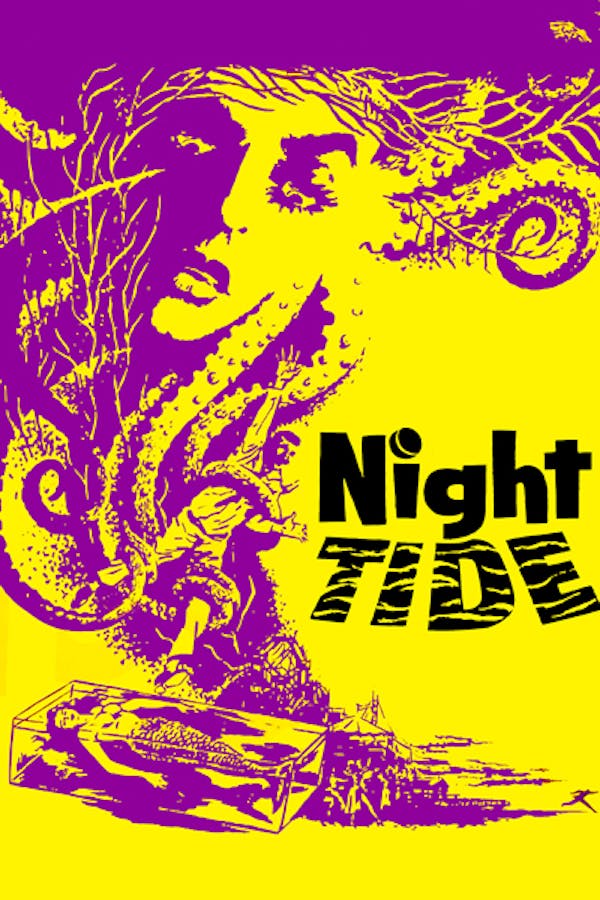 Night Tide
Directed by Curtis Harrington
In this eerie 60s thriller from director Curtis Harrington (QUEEN OF BLOOD), a man (Dennis Hopper) begins dating a woman who thinks she may be a real mermaid. Encounters with a witchy woman (occultist Marjorie Cameron) and the fact that Mora's exes both drowned slowly convince Johnny that staying with her may be dangerous. Fans of mysterious, mid-century horror like CAT PEOPLE, THE SEVENTH VICTIM and CARNIVAL OF SOULS shouldn't miss this uniquely moving fright flick, which drew on underground filmmaking styles to create an experience decades ahead of it's time.
A man (Dennis Hopper) begins dating a woman who may be a real mermaid.
Cast: Dennis Hopper, Linda Lawson, Gavin Muir
Member Reviews
I know I'm not the first to say it, but this is an underrated gem of fantastic, atmospheric filmmaking. At least a partial forerunner to films like THE SHAPE OF WATER and THE LIGHTHOUSE. My only real quibble is the uplifting music at the end, and only because I found it tonally jarring with the rest of the movie.
Unique story and keeps you guessing. B&W is always extra ominous and creepy. I talked about it after I watched it which I use as a measure of a good movie.
I love this film. Captivating and entertaining I only say these words because this film has made me overthink. I will remember this one.
There's some pretty rough acting in some parts of this movie, it's also not scary in a jump scare or gore kinda way... Pretty strange movie but I liked it, if you can appreciate Twilight Zone you'll love this.