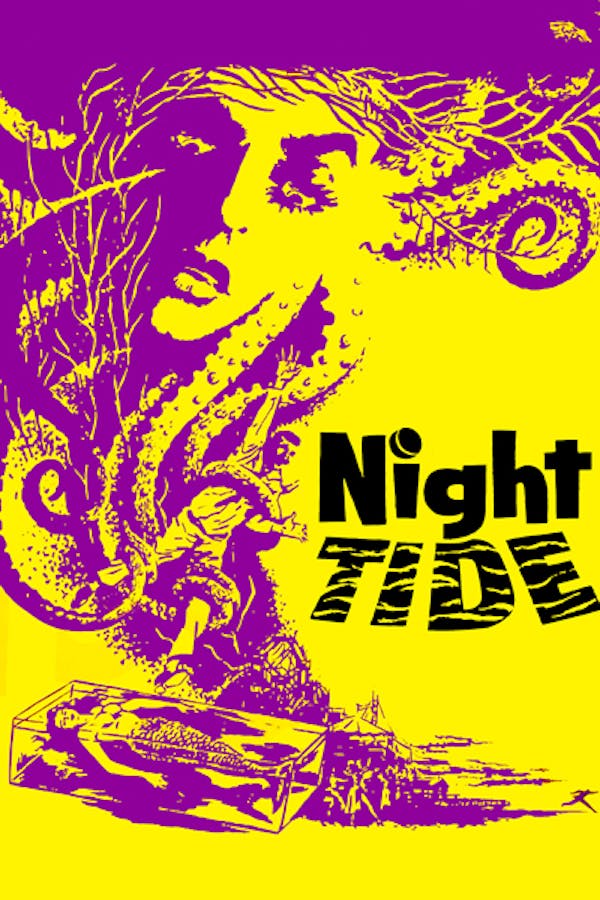 Night Tide
Directed by Curtis Harrington
In this eerie 60s thriller from director Curtis Harrington (QUEEN OF BLOOD), a man (Dennis Hopper) begins dating a woman who thinks she may be a real mermaid. Encounters with a witchy woman (occultist Marjorie Cameron) and the fact that Mora's exes both drowned slowly convince Johnny that staying with her may be dangerous. Fans of mysterious, mid-century horror like CAT PEOPLE, THE SEVENTH VICTIM and CARNIVAL OF SOULS shouldn't miss this uniquely moving fright flick, which drew on underground filmmaking styles to create an experience decades ahead of it's time.
A man (Dennis Hopper) begins dating a woman who may be a real mermaid.
Cast: Dennis Hopper, Linda Lawson, Gavin Muir
Member Reviews
beautiful movie about loneliness. dennis hopper was really good and very hot.
Well this was definitely a movie.. I guess? It was fine.
STEP right up folks and see Mora the Mermaid, fish for breakfast, and a meh performance from Dennis Hopper. Cool concept, bad execution.
A nightmarish fever dream featuring a great Dennis Hopper performance.