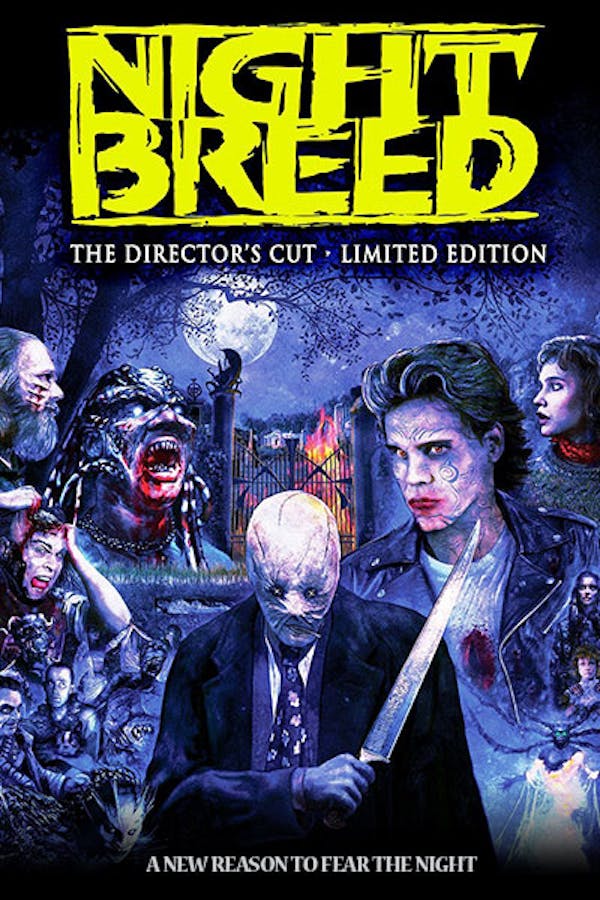 Nightbreed, The Director's Cut
Directed by Clive Barker
A wrongly-accused man seeks refuge in an underground kingdom of grotesque monsters in Clive Barker's freaky and frightening fan favorite. Young Aaron is tormented by visions of monstrous, graveyard-dwelling creatures. But his creepy therapist (director David Cronenberg) offers little solace. When he's framed for serial slayings in the area, he heads for Midian, a place where undead monsters known as the "Nightbreed" live. Barker's follow-up to HELLRAISER developed a cult following on video, and its recent restoration proves its importance in horror cinema.
A wanted man seeks refuge in an underground kingdom of grotesque monsters.
Cast: Craig Sheffer, Anne Bobby, David Cronenberg
Member Reviews
Could not finish it. too long. whack. lame. 4/5
I...enjoy this movie, but honestly, it feels more like an advertisement for what could have happened rather than what actually ended up being the end product. I think Cronenberg, Barker, and Elfman could have gone much deeper into 'Books of Blood'/etc. territory rather than listening to hollywood moguls and putting out something more 'satisfying.' Not really a horror movie...more of a horror-ish carnival farce.
one of my favorite horror films from my youth. love clive barker. love david cronenberg. the story and costumes/characters were awesome. danny elfman soundtrack choice was a little weird though.
Classic. Wish the original plan to make a triology had happened.
Clive Barker does it again! This time, with overt homosexual context rather than his usual subtext. It is a pleasure to watch. Sweet characters, impressive makeup/costumes/sets, and a whacky plot to boot. Definitely worth the watch for the strangeness alone.