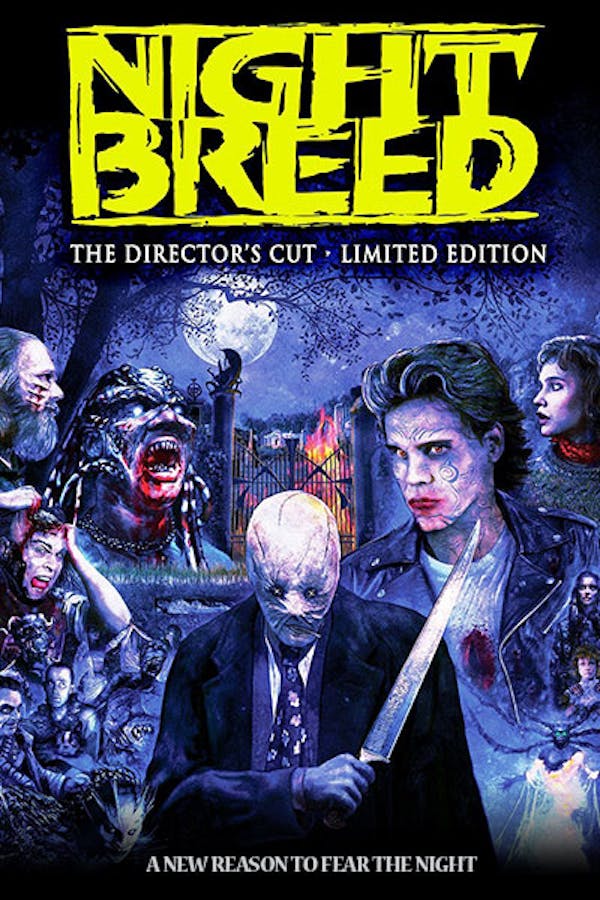 Nightbreed, The Director's Cut
Directed by Clive Barker
A wrongly-accused man seeks refuge in an underground kingdom of grotesque monsters in Clive Barker's freaky and frightening fan favorite. Young Aaron is tormented by visions of monstrous, graveyard-dwelling creatures. But his creepy therapist (director David Cronenberg) offers little solace. When he's framed for serial slayings in the area, he heads for Midian, a place where undead monsters known as the "Nightbreed" live. Barker's follow-up to HELLRAISER developed a cult following on video, and its recent restoration proves its importance in horror cinema.
A wanted man seeks refuge in an underground kingdom of grotesque monsters.
Cast: Craig Sheffer, Anne Bobby, David Cronenberg
Member Reviews
I've been on a 90s horror kick and watched this at recommendation of a friend and IM so glad I did. great special effets love the story and i want to kiss that porcupine lady i dont care if she kills me its fine
I love this movie and I never knew that there was a director's cut. I watched it and I still love it.
Gotta love Clive. Incredible practical effects, nice little twist and "subtle" commentary about the real monsters. Plot gets a bit fuzzy near the end which is the only thing keeping this from a full 5 skulls.
My dad absolutely loves this movie, it's one of his favourites when it comes to horror. Me however, I would not classify this as a horror movie. While the story isn't bad and some of the creatures are actually cool, along with the villain, it didn't disturb me once. I expected more, but for its time, it's clear they were trying something new, unfortunately it just didn't take off. Maybe if they didn't categorize it as horror, but a fantasy type show, they would have had better reception.