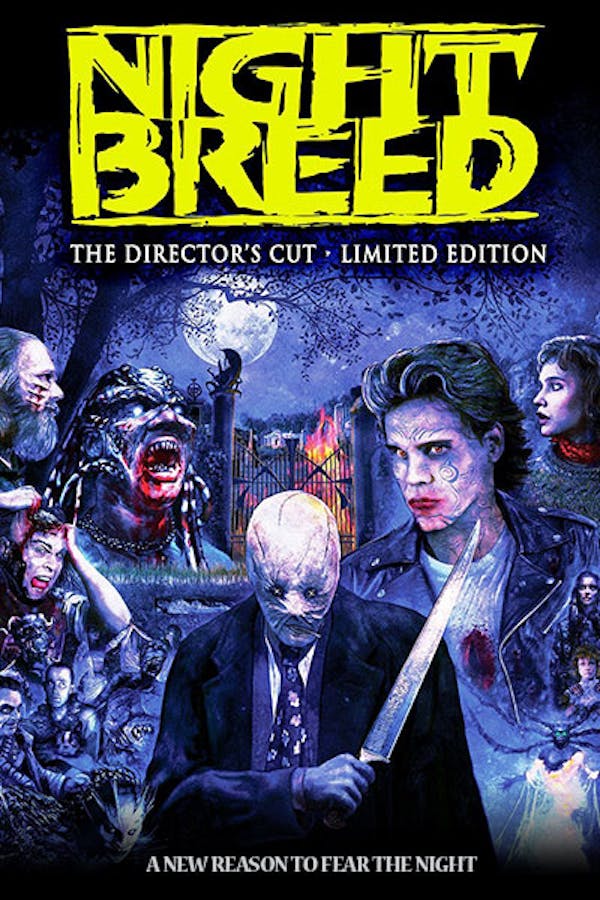 Nightbreed, The Director's Cut
Directed by Clive Barker
A wrongly-accused man seeks refuge in an underground kingdom of grotesque monsters in Clive Barker's freaky and frightening fan favorite. Young Aaron is tormented by visions of monstrous, graveyard-dwelling creatures. But his creepy therapist (director David Cronenberg) offers little solace. When he's framed for serial slayings in the area, he heads for Midian, a place where undead monsters known as the "Nightbreed" live. Barker's follow-up to HELLRAISER developed a cult following on video, and its recent restoration proves its importance in horror cinema.
A wanted man seeks refuge in an underground kingdom of grotesque monsters.
Cast: Craig Sheffer, Anne Bobby, David Cronenberg
Member Reviews
Love this movie! The creature makeup is just insane and Hugh Ross breaks your heart, then makes you giggle. Narcisse is a great character. Totes recommend.
Thanks for including this one, Shudder. I've been wanting to see it. The Midian underworld was cool, like a nightmarish rendering of Jabba's Palace. The film feels a bit dated at times but the world was quite imaginative and fantastic. 3.5 skulls from me.
Weirdest movie I think I've ever seen. The Danny Elfman soundtrack adds to the bizarre atmosphere of this film. I feel like I was subjected to Barkers very bad trip/fever dream. I guess it could be considered a cult classic but I won't be returning to this one. I'll be lamenting over the next few days off WTF did I just watch. Guess it left an impression. Just don't know what.
Just watches for the first time, and will definitely not be the last. Character work in this movie was well beyond its years. 👏🏻