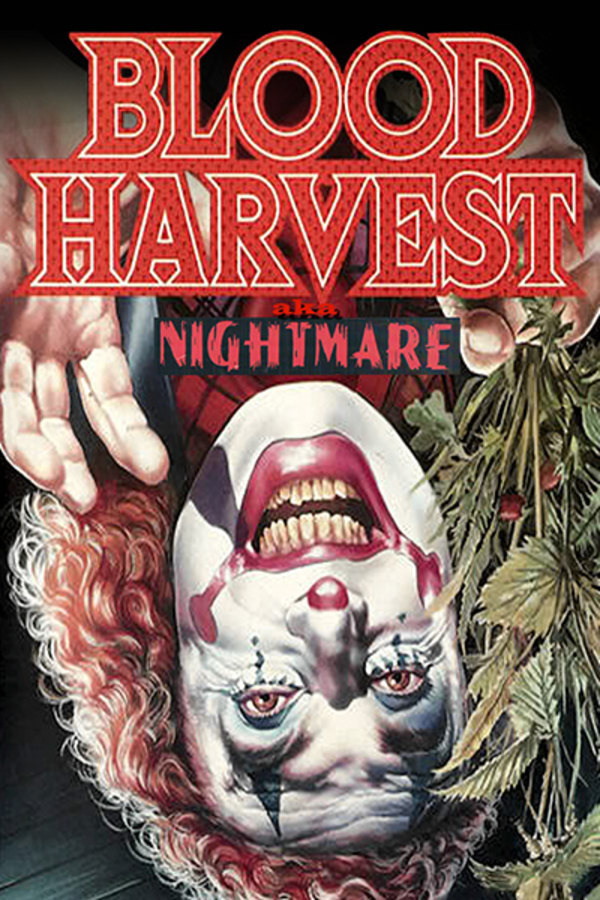 Nightmare (aka Blood Harvest)
Directed by Bill Rebane
Legendary weirdo musician Tiny Tim plays a creepy clown in this sick '80s slasher from low-budget schlockmeister Bill Rebane. Yep, it's a deeeeep cut from the annals of independent horror cinema, featuring a casting decision more deliciously demented than Marcel Marceau in SHANKS or Frankie Avalon in BLOOD SONG. But for fans of wacky weird horror it's a bountiful blood harvest, featuring a twisted plot about a girl stalked by a madman who may be a killer clown. Don't miss TV hunk Peter Krause making his big-screen debut as an unfortunate (spoiler) victim...
Legendary weirdo musician Tiny Tim plays a creepy clown in this sick '80s slasher.
Cast: Tiny Tim, Itonia Salchek, Dean West
Member Reviews
i might be biased as a tiny tim fan but i thought it was a fun watch
Probably the worst slasher offering I've ever seen. I mean, I don't want to really hate on Tiny Tim here because he is clearly trying to do something, but there is far too little of him. The film is mostly just quite boring and uncomfortable. There's something weirdly non-consensual about everything and I don't like how the filmmakers seemed to be exclusively treating the female characters as sex objects to be shamed and mutilated. It's sleazy and gross, but not in a good way like Street Trash or The Burning. Really, really awful. Pass on this one.
It is hard to beleive this film exists! tour de force performance from Tiny Tim in a challenging but timely role.
The acting and plot of this film is so poor I thought I was watching a retro porn film a lot of the time. It's very good considering the budget and technology available at the time, however a bit of penetrative intercourse in graphic detail would have kept me more interested in the film.
Much better than expected.