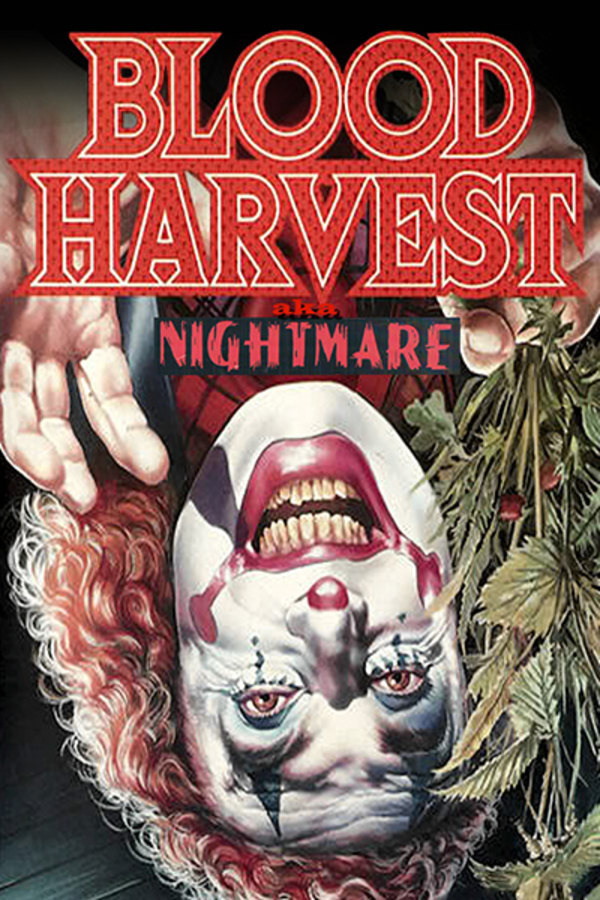 Nightmare (aka Blood Harvest)
Directed by Bill Rebane
Legendary weirdo musician Tiny Tim plays a creepy clown in this sick '80s slasher from low-budget schlockmeister Bill Rebane. Yep, it's a deeeeep cut from the annals of independent horror cinema, featuring a casting decision more deliciously demented than Marcel Marceau in SHANKS or Frankie Avalon in BLOOD SONG. But for fans of wacky weird horror it's a bountiful blood harvest, featuring a twisted plot about a girl stalked by a madman who may be a killer clown. Don't miss TV hunk Peter Krause making his big-screen debut as an unfortunate (spoiler) victim...
Legendary weirdo musician Tiny Tim plays a creepy clown in this sick '80s slasher.
Cast: Tiny Tim, Itonia Salchek, Dean West
Member Reviews
The acting and plot of this film is so poor I thought I was watching a retro porn film a lot of the time. It's very good considering the budget and technology available at the time, however a bit of penetrative intercourse in graphic detail would have kept me more interested in the film.
Much better than expected.
Writing, acting, plot, characters, production values are consistent in their awfulness. Not even good gore. If I was a 12 year old boy in the early 80's this would be the movie my friends and i would have made.
If you want to see Tiny Tim as a loveable creeptastic clown, then this is the pick for you. Yes, if that opening song isn't stuck in your head for the next few days you have no soul... and it just gets weirder from there. This film is an incredible slice of WTF. There's some questionable acting. Questionable editing. Questionable everything. No, this isn't a creepy clown film, per se, but it's a gem of a find if you like "so bad, it's good" z-movie goodness. There's even a few good twists and plenty of cheese. Maybe some offscreen pig love? I don't know. Look, what it comes down to is that Tiny Tim is this whole damn movie and we're being robbed that we never got a Marvelous Mervo Cinematic Universe. Everything else is gravy. Glorious creepy wtf gravy. Every few minutes there was something else in this film that made it an instant fave. No, this movie isn't for everyone... and I'm not even sure who this movie is for, but I'm so glad I saw it. Watch this flick with someone you love, if they're still with you by the end, that's a keeper right there. Five Stars.
Worthless piece of garbage.