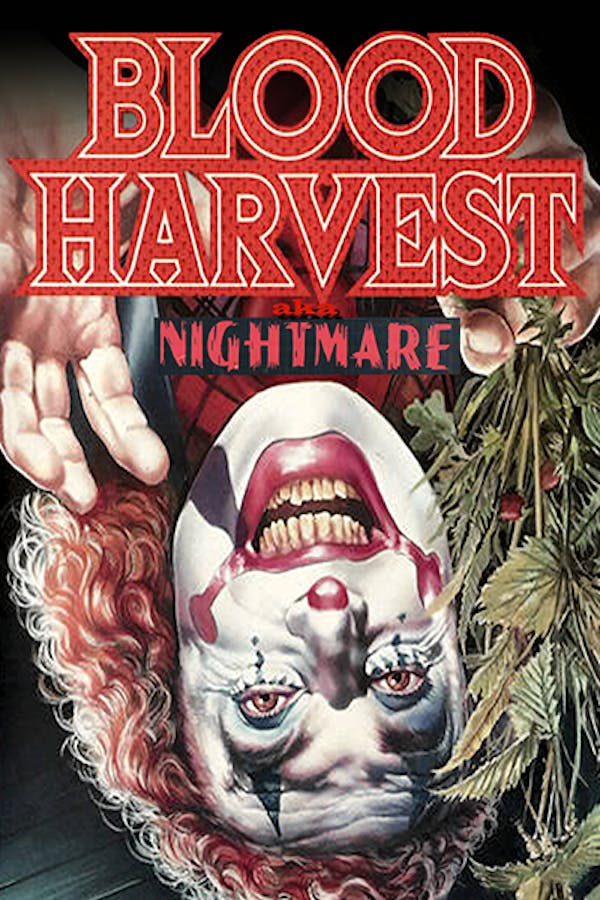 Nightmare (aka Blood Harvest)
Directed by Bill Rebane
Legendary weirdo musician Tiny Tim plays a creepy clown in this sick '80s slasher from low-budget schlockmeister Bill Rebane. Yep, it's a deeeeep cut from the annals of independent horror cinema, featuring a casting decision more deliciously demented than Marcel Marceau in SHANKS or Frankie Avalon in BLOOD SONG. But for fans of wacky weird horror it's a bountiful blood harvest, featuring a twisted plot about a girl stalked by a madman who may be a killer clown. Don't miss TV hunk Peter Krause making his big-screen debut as an unfortunate (spoiler) victim...
Legendary weirdo musician Tiny Tim plays a creepy clown in this sick '80s slasher.
Cast: Tiny Tim, Itonia Salchek, Dean West
Member Reviews
This is one of the worst movies I have ever seen. It was unfocused, had painful acting, and worst of all...boring. I know a killer clown from the 80's sounds like a good time, but trust me when I say it's a trap. It left a bad taste in my mouth. Hell, even after watching it I don't know what happened.
I enjoyed this movie, even more so after watching it as part of the drive-in series with Joe Bob's commentary. Those who tell you the female character isn't all that are lying. In my book all women are beautiful especially sans clothes. It wasn't until the late nineties women started waxing so they looked like mannequins mannequins.Tiny Tim is weird as hell
This was painful to watch...i usually enjoy and can have fun with 80s slasher films but this was horridly awful besides looking at the attractive nude females i hated it....waste of your time!
The IMDb entry for this mess of a movie describes Blood Harvest with a perfunctory "In a small town, people are being murdered by having their throats cut" which probably tells you all you need to know - possibly more - about this shoddy train-wreck.
If your too young to recognize Tiny Tim, you'll hate this and crap all over it, so save yourself the wasted time. If your not, you'll actually appreciate the ironic casting choices and music and have fun with the querky, low bugget goodness!