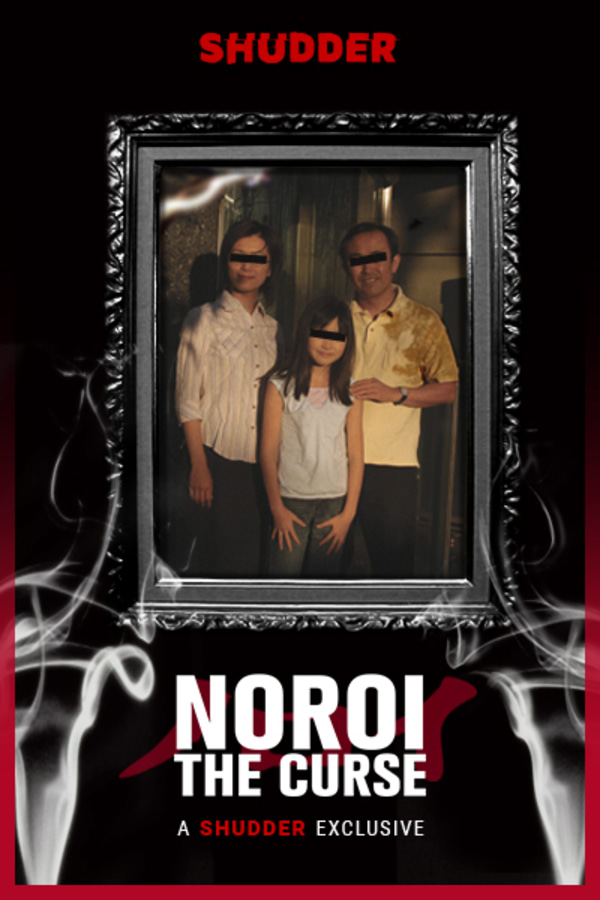 Noroi: The Curse
Directed by Koji Shiraishi
SADAKO VS. KAYAKO director Kôji Shiraishi helms this highly praised, riveting found-footage horror must-see. NOROI takes the form of a documentary by a prominent paranormal journalist named Kobayashi, who went missing shortly after completing it. What begins as an investigation into strange noises soon evolves into the chilling mystery of a demonic entity named Kagutaba, as suspense and terror build steadily to a heart-stopping finale. A SHUDDER EXCLUSIVE
A paranormal journalist explores a series of strange events that may be connected to an ancient demon.
Cast: Jin Muraki, Rio Kanno, Tomono Kuga
Member Reviews
This movie was a lot of fun, with a plot that was interesting enough to keep me engaged. As good as the movie was, however, I can't quite give it a perfect score. Many found footage films encounter the issue of "why is this being filmed?" or "why is the character still holding the camera in this situation?". Usually I can suspend my disbelief enough to get past that and I was able to do that here right up until the end where it got ruined by one scene. I won't spoil it of course, but it took me out of the movie. That being said, the rest of the movie is highly enjoyable, so I would still recommend it.
Possibly my all time favourite J-horror. A slow burn mystery which gradually crescendos into a disturbing ghost story. The mood is further enhanced by Lynchian sound design, clever editing and film making techniques as well as a clever script and memorable characters. Noroi transcends both the found footage and mockumentary subgenres to become it's own phenomenal entity. Not to be missed by any horror fan!
I love Asian horror and based on reviews here and elsewhere, was looking forward to this well-known film that I had somehow never seen. It seemed to have some potential, but then it just keeps going and going and looping back around to the same cartoonish characters who are so over the top in their awful acting that it was never even remotely scary or even compelling. This movie is long and dreadfully dull and goes nowhere. It's not clever, and it's not entertaining.
i liked it. scary in suspense and not from cheap jump scares. expect nothing less from Japan.