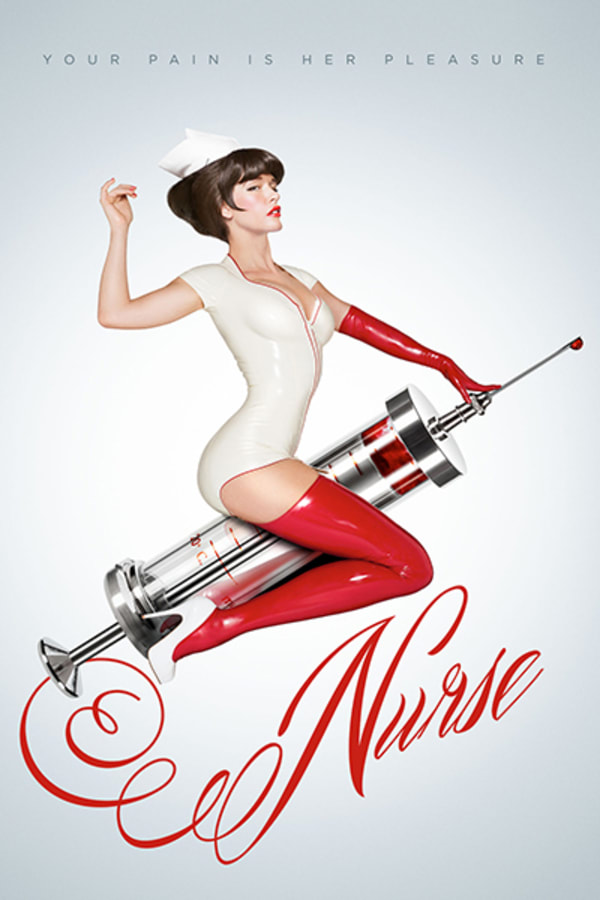 Nurse
Directed by Douglas Aarniokoski
By day, Abby Russell (Paz de la Huerta) is a dedicated nurse at All Saints Memorial hospital. By night, she's a serial killer temptress, murdering unfaithful men without remorse. When rookie nurse, Danni joins the ward, Abby soon becomes obsessed and will stop at nothing to get what she wants. Growing suspicious of Abby, Danni begins to investigate her colleague's night time activities and makes a shocking discovery. Can Abby keep her double life a secret or will Danni reveal all? NURSE is a modern day B-Movie that knowingly winks at its audience in this absurdist tale of fixation and desire.
An obssessive nurse murders unfaithful men in this salacious modern exploitation film.
Cast: Paz de la Huerta, Katrina Bowden, Judd Nelson
Member Reviews
Great premise. Could not get past how HORRIBLE an actress Paz De La Huerta is. My god. Simply casting someone else in that role would have made this movie a TON better. Everyone else was decent. Who hires this chick? Jesus. It's like watching a high school drama class reject.
This movie sucked. And that actress who appears on the cover----so freaking weird!
If you're a fan of dark humor/satirical horror then this movie is for you, if not then maybe try a different flick. Pretty good movie overall.
Subject matter is a little too politicized to look past. Paz is trying her best Jennifer Tilley impression...too bad Jennifer Tilley is an odd ball sex object with 0 depth of character...so I guess good job Paz? Meh, worth a watch for gore but the evil dastardly men, salacious, pointless characters really dull the worth of it. Saturday afternoon gore fest at best.
It was just eh.... Main actress was terrible.