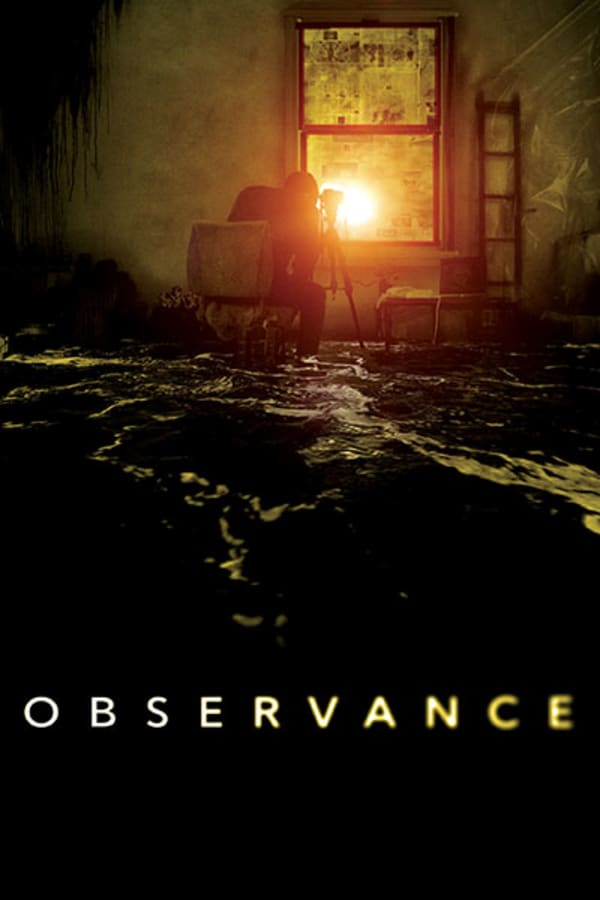 Observance
Directed by Joseph Sims-Dennett
Still grieving the death of his son, private investigator Parker takes a mysterious job watching a woman in her apartment and reporting back. But after photographing a fight between "Subject 1" and a man, Parker notices a strange figure reflected in the bedroom window - which means the reflection could only come from his empty apartment. As Parker struggles to understand what's happening, he descends into a surreal, fever-ridden nightmare. Made for only $11K, OBSERVANCE is a gripping gem that bears the influence of Val Lewton, Roman Polanski and David Cronenberg.
A private investigator on stakeout descends into a surreal, fever-ridden nightmare.
Cast: Lindsay Farris, Stephanie King, John Jarratt, Benedict Hardie
Member Reviews
It could have been a really good movie if the ending had been decent. Since the ending seemed pointless it ruined the whole movie.
What a strange experience... I would have quit the job after the puking. Just saying.
Mysterious, nouveau-Hitchcock ("Rear Window") minus the neat and tidy ending. I mean, come on...if a mystery is explained to satisfaction it's no longer a mystery, is it? A thriller is about feeling thrills of tension, apprehension, and a sense of impending dread; it's a roller coaster ride, which, personally, I think would be more thrilling without the last tame and safe experience of pulling back into the 'station,' this one is a sophisticated ride. I'm sure it's clear in the writer/director's mind; it all seems self-assured and deeply personal. Hey, he probably wouldnlt follow one of my nightmares. Go for the ride, gasp, thrill, but don't expect to safely pull into the station when it's over.
Pretty good but the ending was even stranger that what was going on throughout the entire movie,I'm still wondering what made him so crazy 😝,something about the building he was staying in for a week?!? They never really got to the point,but still not a bad movie,maybe I will watch it again and try to figure it out