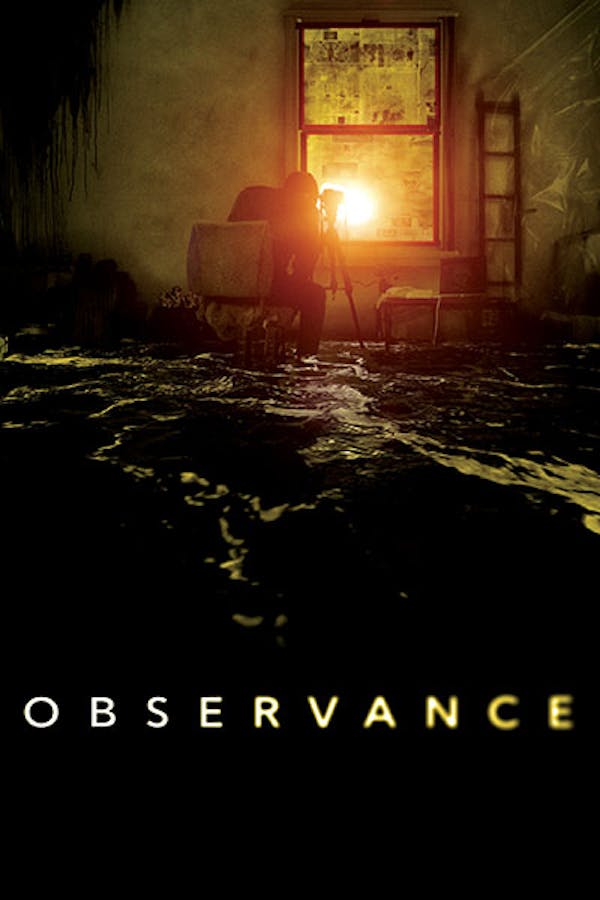 Observance
Directed by Joseph Sims-Dennett
Still grieving the death of his son, private investigator Parker takes a mysterious job watching a woman in her apartment and reporting back. But after photographing a fight between "Subject 1" and a man, Parker notices a strange figure reflected in the bedroom window - which means the reflection could only come from his empty apartment. As Parker struggles to understand what's happening, he descends into a surreal, fever-ridden nightmare. Made for only $11K, OBSERVANCE is a gripping gem that bears the influence of Val Lewton, Roman Polanski and David Cronenberg.
A private investigator on stakeout descends into a surreal, fever-ridden nightmare.
Cast: Lindsay Farris, Stephanie King, John Jarratt, Benedict Hardie
Member Reviews
Cool creepy low budget horror. Classic trope: protagonist pushed into a corner, descends into physical decline and paranoia, so it's nothing you haven't seen before. But it's effectful and stylish.
Very visually interesting, gripping with the use of sound and quick cut close ups. However, that was about the only good thing in this film. I have no idea what the plot was? it just leaves you with more questions then answers! none of it made any sense and the ending was just bad, in my opinion. No closure. If you're after an arty, mystery film with no ending, then this is the film for you.
It could have been a really good movie if the ending had been decent. Since the ending seemed pointless it ruined the whole movie.