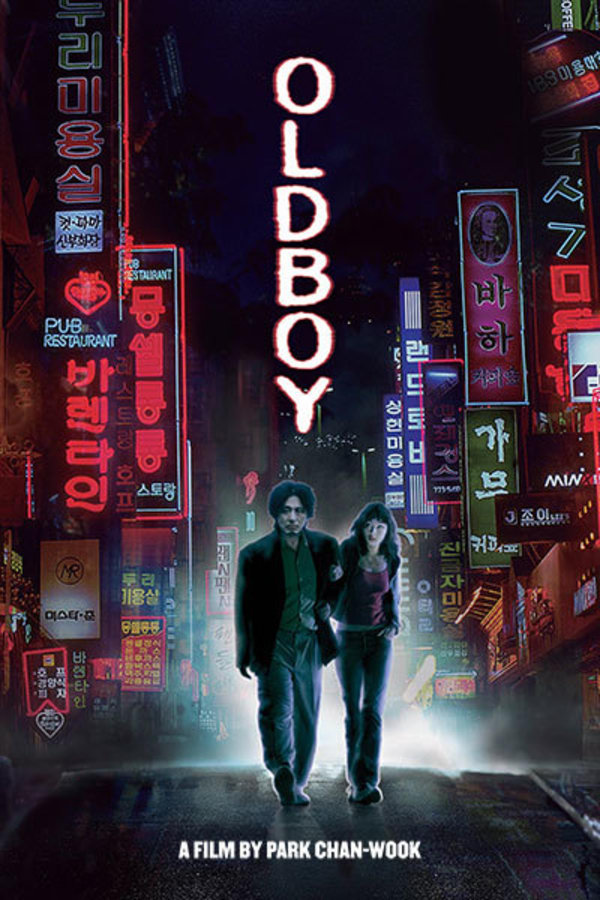 Oldboy
Directed by Park Chan-wook
After a drunken night on the town, Oh Dae-su is locked up in a strange, private prison for 15 years. When freed, the once-ordinary businessman is on a quest for answers and a vicious journey of vengeance in Park Chan-wook's acclaimed, shocking modern revenge classic.
Locked up in a strange prison for 15 years, a man is freed and out for answers in this modern revenge classic.
Cast: Choi Min-sik, Yoo Ji-tae, Kang Hye-jung
Member Reviews
One of the best foreign horror/thriller films of all time
Such a fucked up revenge film. Waaay better than the american redo.
You'll need a shower after watching Oldboy. One of the, if not the, greatest revenge movies ever.
Instant classic. This movie makes me feel icky everytime I watch it. And that is exactly what it is supposed to do. One of the best Revenge films ever. Right up there with Prestige, and No counrty for old me. Brilliantly acted. The ending wrecks my soul everytime. If you haven't seen this film, what the fuck are you doing.... Stop reading my stupid ass review and get your mind fucked by this movie and then go watch it agian to look for clues on how the hell that could have happened.