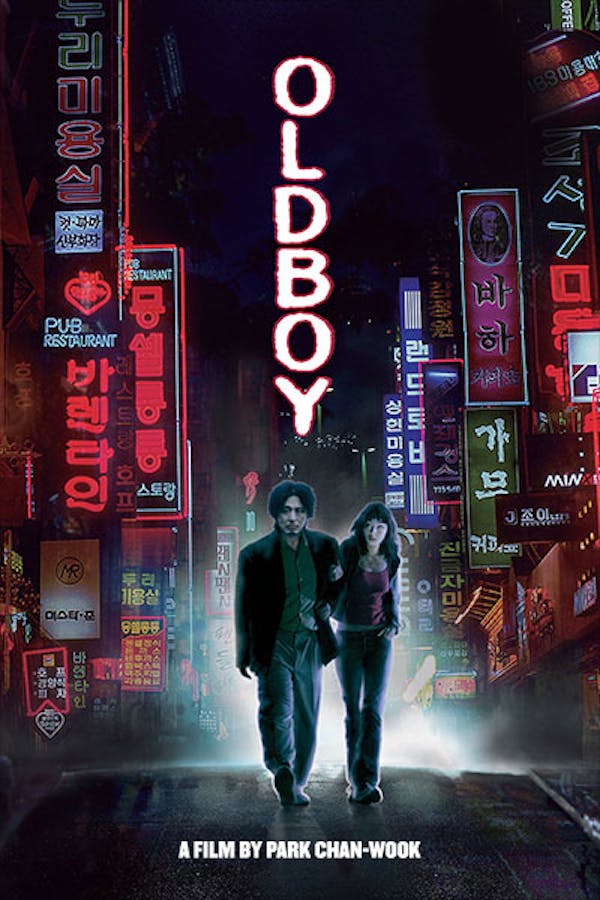 Oldboy
Directed by Park Chan-Wook
After a drunken night on the town, Oh Dae-su is locked up in a strange, private prison for 15 years. When freed, the once-ordinary businessman is on a quest for answers and a vicious journey of vengeance in Park Chan-wook's acclaimed, shocking modern revenge classic.
Locked up in a strange prison for 15 years, a man is freed and out for answers in this modern revenge classic.
Cast: Choi Min-sik, Yoo Ji-tae, Kang Hye-jung
Member Reviews
I would have never considered this a horror movie, but it's been one of my favorites for years! I make everyone watch it just for the corridor scene. Just give it a watch and you'll see what I mean! lol
Beware. The devilish executives at Shudder have falsely advertised this movie as streamable on their service. We defecate on their advertising tactics.
WOW. Sadly I saw the remake before I knew about this film so the ending was ruined for me. This is so much better than the 2013 remake. This is a must watch.
I just saw this after years of everyone telling me its perfect, and that I have to watch it. did it live up to the hype? well all I can say is its not what I was expecting and that is the highest praise I can give this movie. Just seriously watch this movie,