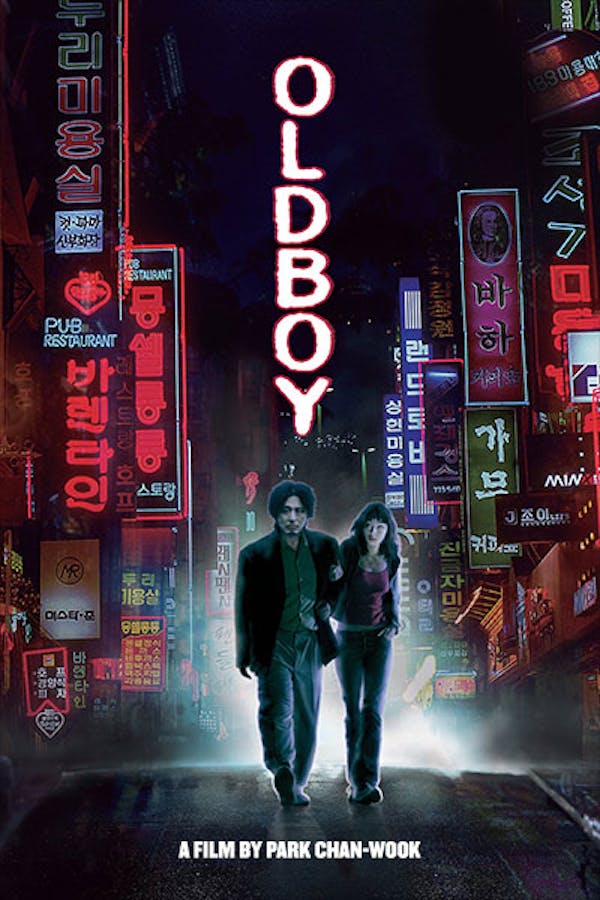 Oldboy
Directed by Park Chan-Wook
After a drunken night on the town, Oh Dae-su is locked up in a strange, private prison for 15 years. When freed, the once-ordinary businessman is on a quest for answers and a vicious journey of vengeance in Park Chan-wook's acclaimed, shocking modern revenge classic.
Locked up in a strange prison for 15 years, a man is freed and out for answers in this modern revenge classic.
Cast: Choi Min-sik, Yoo Ji-tae, Kang Hye-jung
Member Reviews
This is one of the greatest films ever made. Period. Enjoy.
6 Skulls. Don't read too many reviews. Just jump in. This is a subtitles movie, so make sure you're not running it as background noise while you fold your clothes. Some movies you can do that but with this one you may miss critical information that will lead you to no be able to understand the ending. This movie was a wild ride. It had a little bit of everything. Comedy, Romance, Mystery, etc. There was a lot of special details that add so much to the characters and film in general. It was overall the best movie I've seen in years next to parasite. After you watch the movie I strongly recommend you head over to YouTube and search YMS: Oldboy. He does a great breakdown and explanation on how this is such a great movie and compares it to the American version. Also.. don't waste your time on the American version.
dont know why this on shudder but shit, im not complaining.
ShadowGauge's review spoils the movie lol don't read that one, but anyway, this is a perfect movie. If you don't like it because of subtitles or because of the disturbing themes, you either don't pay attention to the story other than stupid shit like gore and people's looks (Trust me, I know people who have said that about this movie). Watch the movie and go in with an open mind and don't act like an idiot because you have to rEaD tHe MoViE.