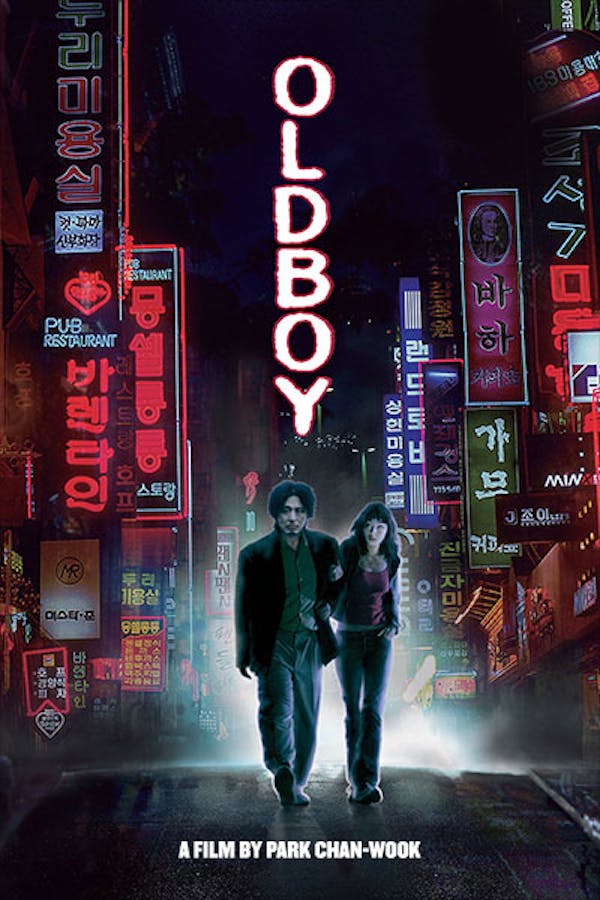 Oldboy
Directed by Park Chan-Wook
After a drunken night on the town, Oh Dae-su is locked up in a strange, private prison for 15 years. When freed, the once-ordinary businessman is on a quest for answers and a vicious journey of vengeance in Park Chan-wook's acclaimed, shocking modern revenge classic.
Locked up in a strange prison for 15 years, a man is freed and out for answers in this modern revenge classic.
Cast: Choi Min-sik, Yoo Ji-tae, Kang Hye-jung
Member Reviews
oh jesus oh hell, my goodness, wow. wow. blimey. like.... hhhhhhhhh. the sounds in the finale almost made me throw up, lol. this sure is a film. ohhh boy. oh boy old boy. feel sick and shocked and just in a weird place. 10/10
Fantastic film, but you can't access it if you're in the US- you'll have to use a VPN and select a server in the UK
Last 20 minutes are phenomenal
Great movie. Shudder says they have it but if you are in the states they don't and advertise like they do. On top of that their selection is pretty bad. Better off just buying it on DVD than getting the subscription and the vpn.