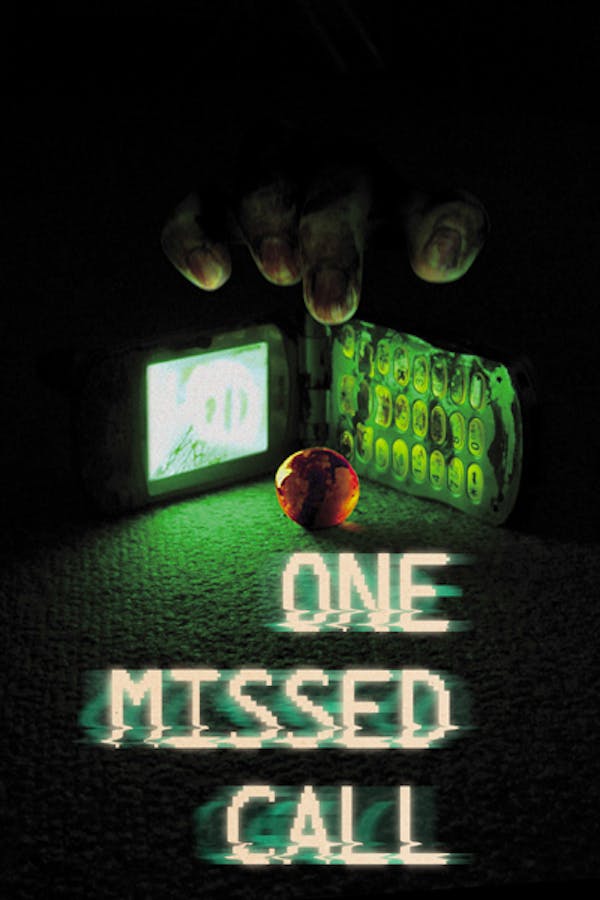 One Missed Call
Directed by Takashi Miike
Student Yoko receives a phone message from her future self, ending with her own death scream. Two days later, she dies in a horrific rail collision. As the mysterious phone curse spreads, claiming more young lives, Yoko's friend Yumi joins forces with detective Hiroshi, whose sister met the same gruesome fate. But can they unravel the mystery before the clock runs out on the next victim - Yumi herself?
Takashi Miike spins a terrifying tale of death by phone in this Japanese horror gem.
Cast: Ko Shibasaki, Shin'ichi Tsutsumi, Kazue Fukiishi
Member Reviews
Worth a watch, ending can be interpreted a few ways it seems but overall good story and some good spooks
3.5/5 - Really well-made movie with fantastic acting (wouldn't expect any less from Takashi Miike). The ending is genuinely unsettling (though not quite as disturbing as Audition), and I think it explores some really important themes. There were only a few moments of goofy early-2000s CGI. On purely technical grounds, this film probably deserves a full 4 skulls. But I was kind of annoyed by how similar this movie is to Ring (1998). It has a very similar race-against-the-clock techno-horror concept, and it even follows some of the same plot points (including a seismic twist in the middle). Regardless, if you like Ring, you'll like this one.
stopped watching around 30 minutes in the first time and then came back for another try. definitely the right decision i predicted the twist but the way the ending handled it was just *chefs kiss*
Obviously much better than the American remake, and a great movie. There were a few points where I thought it was anticlimatic, but it picked back up at the end and I heavily enjoyed it.