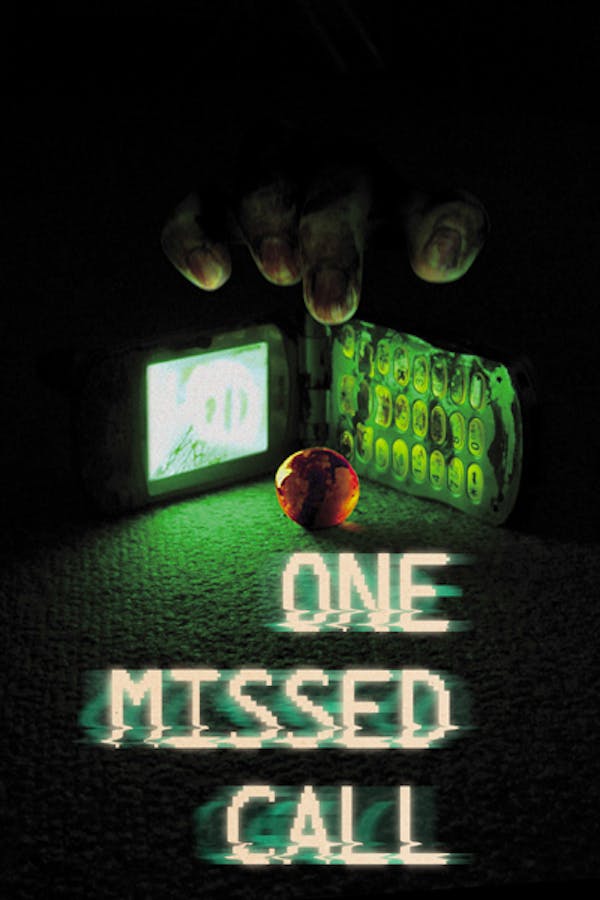 One Missed Call
Directed by Takashi Miike
Student Yoko receives a phone message from her future self, ending with her own death scream. Two days later, she dies in a horrific rail collision. As the mysterious phone curse spreads, claiming more young lives, Yoko's friend Yumi joins forces with detective Hiroshi, whose sister met the same gruesome fate. But can they unravel the mystery before the clock runs out on the next victim - Yumi herself?
Takashi Miike spins a terrifying tale of death by phone in this Japanese horror gem.
Cast: Ko Shibasaki, Shin'ichi Tsutsumi, Kazue Fukiishi
Member Reviews
Great use of audio to send chills. Worth the watch.
I was really excited to finally see this one and I was... a little disappointed. The final 45 minutes of the film are worth watching but it feels like it takes FOREVER to get there. Also the "double twist" didn't really work for me. It seemed obvious.
Yet another movie in subtitles, this is getting really tiresome.....
Story is so unoriginal... but it's Miike.