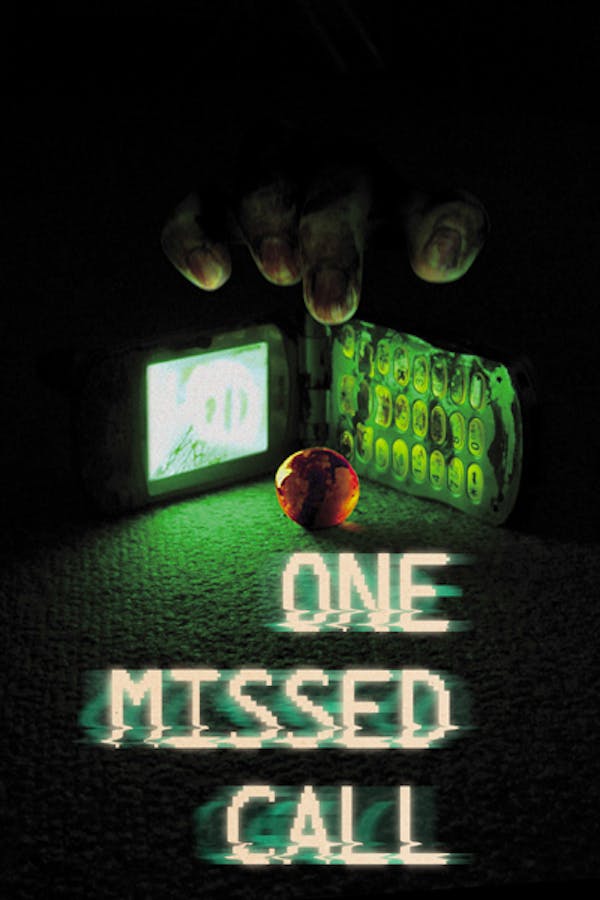 One Missed Call
Directed by Takashi Miike
Student Yoko receives a phone message from her future self, ending with her own death scream. Two days later, she dies in a horrific rail collision. As the mysterious phone curse spreads, claiming more young lives, Yoko's friend Yumi joins forces with detective Hiroshi, whose sister met the same gruesome fate. But can they unravel the mystery before the clock runs out on the next victim - Yumi herself?
Takashi Miike spins a terrifying tale of death by phone in this Japanese horror gem.
Cast: Ko Shibasaki, Shin'ichi Tsutsumi, Kazue Fukiishi
Member Reviews
A lot of excellent parts. Awesome. As a whole kind of missing or to much put in. My rating B+.
Great concept, interesting from beginning all the way to end. I got lost here and there but it's coo. If I receive a call from myself I hope it's lotto numbers from the future tho.
Slapped my tits real nice
my brain is in far too much pain
Boring ...I've tried to watch this for 3 nights now and kept coming back to it because of the positive reviews on here. Everything about this film was annoying , and once again the genre delves into abuse/ children/ babies in bottles to get a scare and it's getting old. female lead was a jibbering mess , at one point I was wishing she would just be put out of her misery for all our sakes.I love foreign films but this was not a good one.