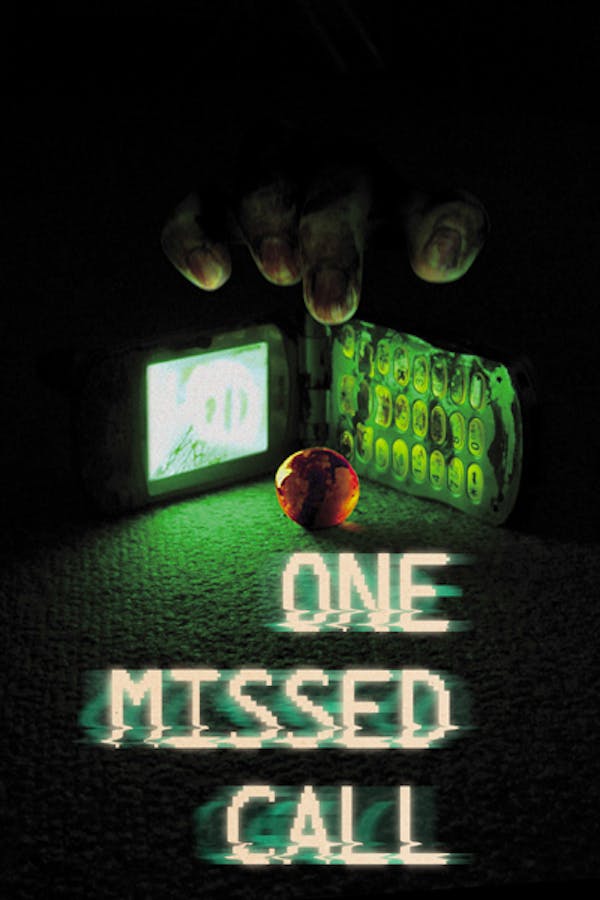 One Missed Call
Directed by Takashi Miike
Student Yoko receives a phone message from her future self, ending with her own death scream. Two days later, she dies in a horrific rail collision. As the mysterious phone curse spreads, claiming more young lives, Yoko's friend Yumi joins forces with detective Hiroshi, whose sister met the same gruesome fate. But can they unravel the mystery before the clock runs out on the next victim - Yumi herself?
Takashi Miike spins a terrifying tale of death by phone in this Japanese horror gem.
Cast: Ko Shibasaki, Shin'ichi Tsutsumi, Kazue Fukiishi
Member Reviews
definitely rewatch worthy
Ugh, I miss my flip-phone. Old Japanese horror films always have flip phones with their adorable little charms and it makes me miss mine. Anywho, really enjoyed the movie, ending was....odd. Love the little ringtone and will definitely be using that on my cell atm. Cool story, brutal deaths and creepy story. -Horrorcide
Very fun, albeit a bit slow. This is an absolute classic and worth a watch even if its not your flavor.