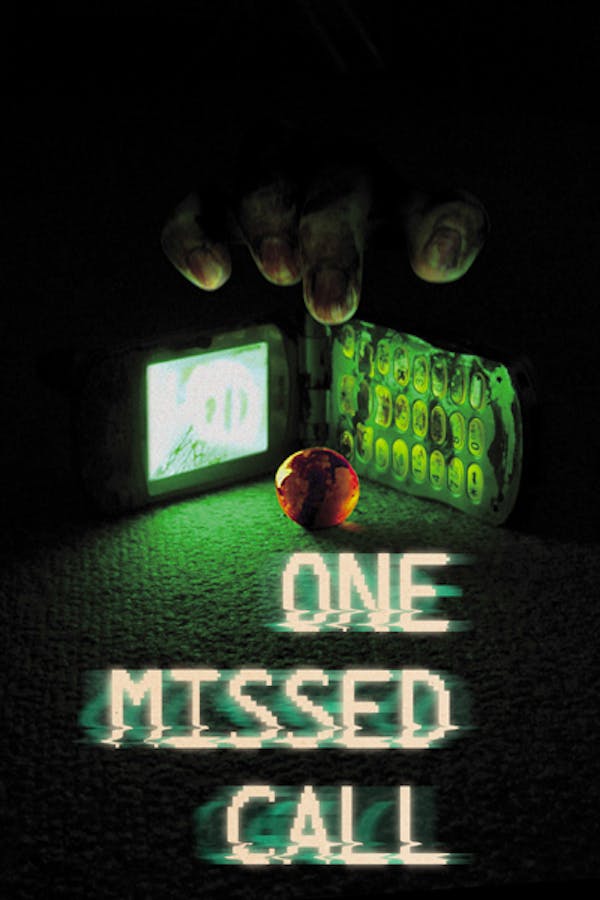 One Missed Call
Directed by Takashi Miike
Student Yoko receives a phone message from her future self, ending with her own death scream. Two days later, she dies in a horrific rail collision. As the mysterious phone curse spreads, claiming more young lives, Yoko's friend Yumi joins forces with detective Hiroshi, whose sister met the same gruesome fate. But can they unravel the mystery before the clock runs out on the next victim - Yumi herself?
Takashi Miike spins a terrifying tale of death by phone in this Japanese horror gem.
Cast: Ko Shibasaki, Shin'ichi Tsutsumi, Kazue Fukiishi
Member Reviews
I watched this years ago and had a rush of nostalgia finding it here on Shudder. I remembered this one fondly, but somehow forgot a good chunk of the plot points and the ending - so it was like a whole new experience. It's a fun movie worth watching. Popcorn flick and not something to read too far into it. For sure some story issues, but overall a great time. Best watched with skittish friends that you can text later on that night.
Better than I remembered. A classic.
Love this movie. Originals are always the best
Watched this in college drunk with a bunch of friends who'd fallen asleep halfway through. They missed out on a classic build to one of the most memorable ending sequences in my horror watching experience. It might have been memorable because I was also alone in the dark (inebriated)...but I definitely recommend this one. I think a lot of more recent supernatural horror plots build on this one.
Spookier than I expected bit of a strange ending with the whole misery bit but still solid film 7.5/10