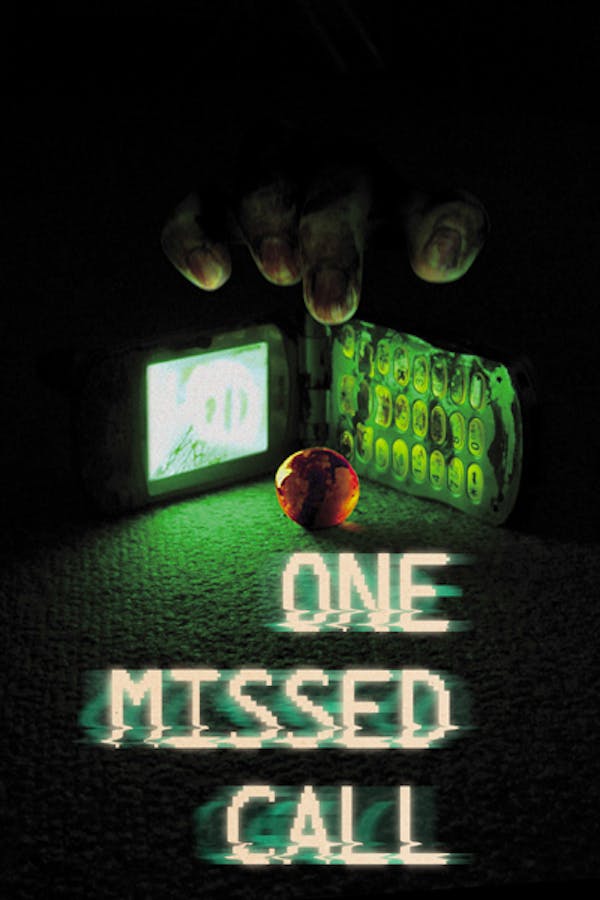 One Missed Call
Directed by Takashi Miike
Student Yoko receives a phone message from her future self, ending with her own death scream. Two days later, she dies in a horrific rail collision. As the mysterious phone curse spreads, claiming more young lives, Yoko's friend Yumi joins forces with detective Hiroshi, whose sister met the same gruesome fate. But can they unravel the mystery before the clock runs out on the next victim - Yumi herself?
Takashi Miike spins a terrifying tale of death by phone in this Japanese horror gem.
Cast: Ko Shibasaki, Shin'ichi Tsutsumi, Kazue Fukiishi
Member Reviews
While this was a decent film, the director just could'nt decide on an ending. This film could have picked one of the three endings, but for whatever reason, decided to include all three. This could have been a much better movie.
Loved the twists, and the cardcaptor Sakura reference x')
Very good movie. A lot better than the American version. It gets a little weird with the metaphors right at the end, but it's a Miike film so it's to be expected. It sets up important information without giving it all away. The characters are unique and you grow fond of them enough that their deaths hit you. I highly recommend it.
the ending song made me laugh a bit, but i liked the film overall. it starts of kinda slow I thought, but the ending was great. im considering setting that f*cking creepy song as my ringtone but like... who has a ringtone these days. also, i just love japanese horror in general, the way it kinda latches onto these mundane things like a phone or a video tape. theres also an element of nostalgia, because of this focus on contemporary tech from the past. i find japanese horror films weirdly comforting