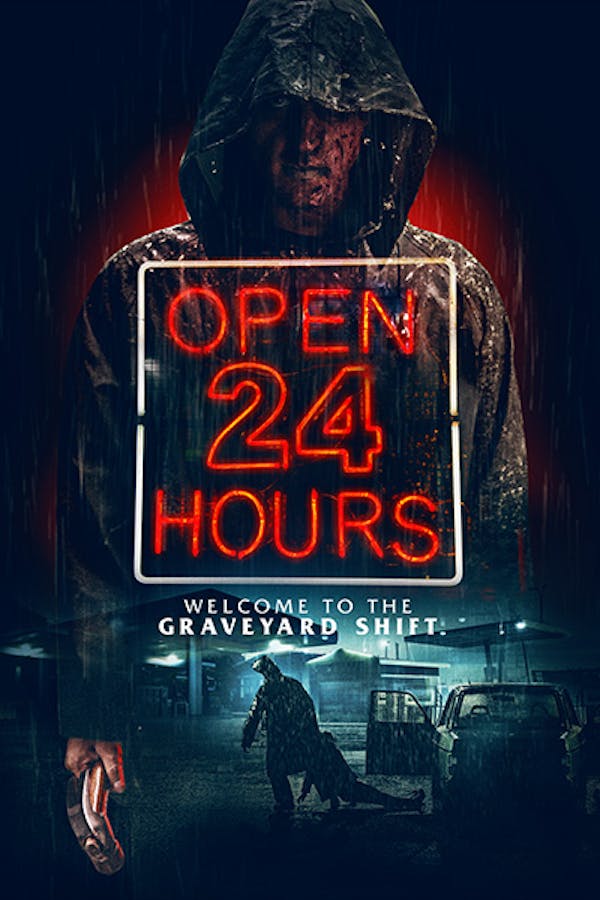 Open 24 Hours
Directed by Padraig Reynolds
After setting her serial killer boyfriend on fire, a paranoid delusional woman gets a job at an all-night gas station.The isolation triggers her anxiety and hallucinations, with devastatingly gory results.
At an all night gas station, a paranoid woman must figure out if she's delusional or under attack.
Cast: Brendan Fletcher, Emily Tennant, Vanessa Grasse, Tomi May
Member Reviews
finally gore! the true essence horror.
Extraordinarily disturbing and unnerving! Great watch!
I absolutely loved this movie! Don't listen to the film school snobs who wanna trash this movie. I wasn't any part of making this movie but I still loved it! 😁Also to the person who complained about how this movie was so obviously filmed in Europe and how could anybody possibly think this movie was made in rural United States...all I can say is...good for you if you've been to Europe and you can tell the difference! it's called suspension of disbelief. It's fiction! That's what movies usually are..works of fiction. Pretty sure going to film school has the potential to ruin movies for you forever. Well Fourth, if you make a movie that ends up anywhere i happen to see it I'll be glad to watch your movie too. 😉 But why post the exact same review word for word twice??
That was fun! I spent the majority of the movie trying to figure out where she was rational and when she was hallucinating. A trippy little slasher gem!
The ending was confusing. Other than that it was a good horror flick.