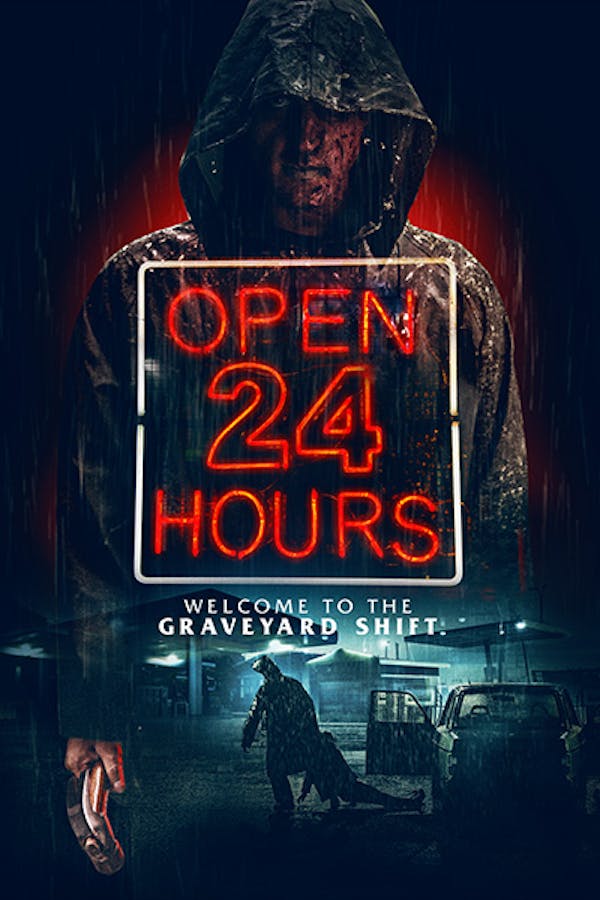 Open 24 Hours
Directed by Padraig Reynolds
After setting her serial killer boyfriend on fire, a paranoid delusional woman gets a job at an all-night gas station.The isolation triggers her anxiety and hallucinations, with devastatingly gory results.
At an all night gas station, a paranoid woman must figure out if she's delusional or under attack.
Cast: Brendan Fletcher, Emily Tennant, Vanessa Grasse, Tomi May
Member Reviews
I enjoyed it the ending could of been better but was a decent film
Everything about this film was good besides the police officer. I mean what police officer don't tell the main person that their attacker/ ex boyfriend serial killer escaped prison until AFTER the main girl almost gets killed? I would have fired him on the spot.
It had potential. Ending was bad. They could've do so much more given the plot.
Asinine story plot. Vanessa is pleasing on the eyes but that doesn't save the film. Was she delusional? Was it really her boyfriend? Was she the one that killed everyone? Terribly executed.