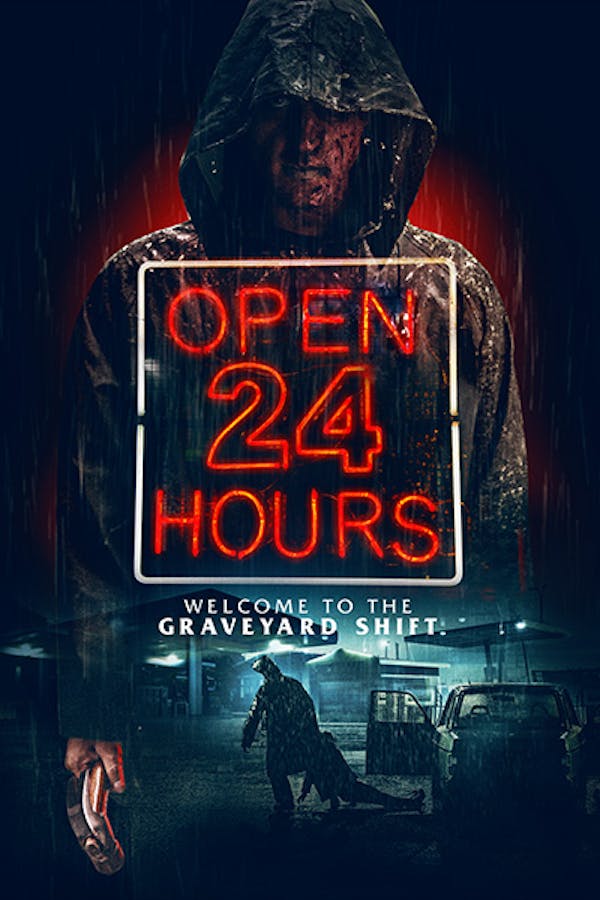 Open 24 Hours
Directed by Padraig Reynolds
After setting her serial killer boyfriend on fire, a paranoid delusional woman gets a job at an all-night gas station.The isolation triggers her anxiety and hallucinations, with devastatingly gory results.
At an all night gas station, a paranoid woman must figure out if she's delusional or under attack.
Cast: Brendan Fletcher, Emily Tennant, Vanessa Grasse, Tomi May
Member Reviews
I would give zero if I could. Please don't be fooled by these idiotic high ratings-- this movie is garbage. A 4th grader could write a better plot. The scariest thing about this movie is how boring it is. You will spend the entire 95 minutes in utter frustration at the stupidity of the characters who all could have easily avoided their deaths. Just awful.
Likeable characters. Interesting twists. Unreliable narrator. Lot of fun stuff with this movie. Haven't enjoyed a slasher like this in a little while.
Not a bad little movie. Plenty of gore.
Pretty good film! Kept my attention the whole time.
the characters in this movie aggravated me too much, solid 3 skull for me