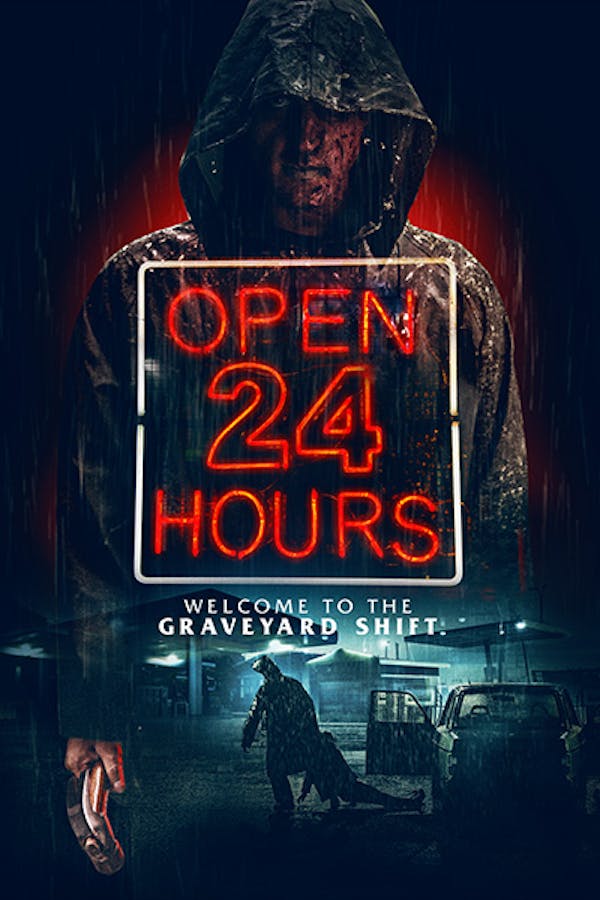 Open 24 Hours
Directed by Padraig Reynolds
After setting her serial killer boyfriend on fire, a paranoid delusional woman gets a job at an all-night gas station.The isolation triggers her anxiety and hallucinations, with devastatingly gory results.
At an all night gas station, a paranoid woman must figure out if she's delusional or under attack.
Cast: Brendan Fletcher, Emily Tennant, Vanessa Grasse, Tomi May
Member Reviews
Absolutely loved it. I was glued to my screen the entire time, highly recommend.
Lovely movie, there were a few things I didn't like that I felt could've been explained but the explanations I personally came up with were all shut down without things actually making sense, but overall, it was an excellent movie that was definitely worth the watch... 4/5, swell as ducks...