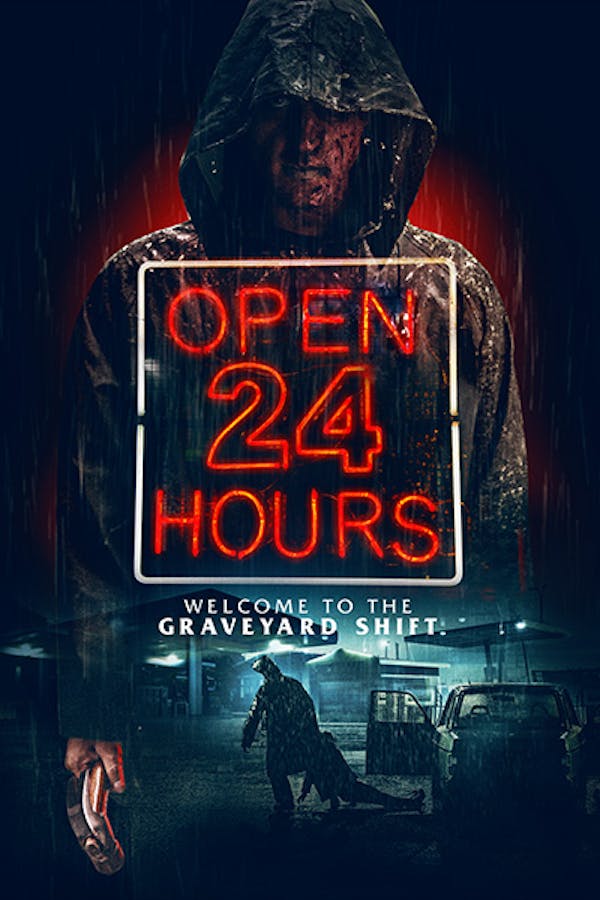 Open 24 Hours
Directed by Padraig Reynolds
After setting her serial killer boyfriend on fire, a paranoid delusional woman gets a job at an all-night gas station.The isolation triggers her anxiety and hallucinations, with devastatingly gory results.
At an all night gas station, a paranoid woman must figure out if she's delusional or under attack.
Cast: Brendan Fletcher, Emily Tennant, Vanessa Grasse, Tomi May
Member Reviews
It was good. A little sad that it ended with standard horror movie rules, but acting was solid. It is also impressive how much they did with how little they had. They made use of the gas station pretty well. I would have liked to see some flash backs. For instance, how was Mary and Tom's relationship before and after the reveal? Were they a happy couple or was he abusive/creepy to her before and after? I think it would've made it creepier to reveal them as a happy go lucky couple before Mary found out, making it all the more creepy because you didn't expect it.
It was ok for me. I did love the gore in it, but I felt the story could've been better.
Loved this movie. Buckets of gore and Vanessa Grasse character is awesome. Will watch it again
cool movie kind of a dumb ending tho
This movie is amazing and the PLOT TWISTS OMG!! ☔️👀 you definitely need to watch this. The gore is top notch so if you aren't a fan of blood… good-luck 😅