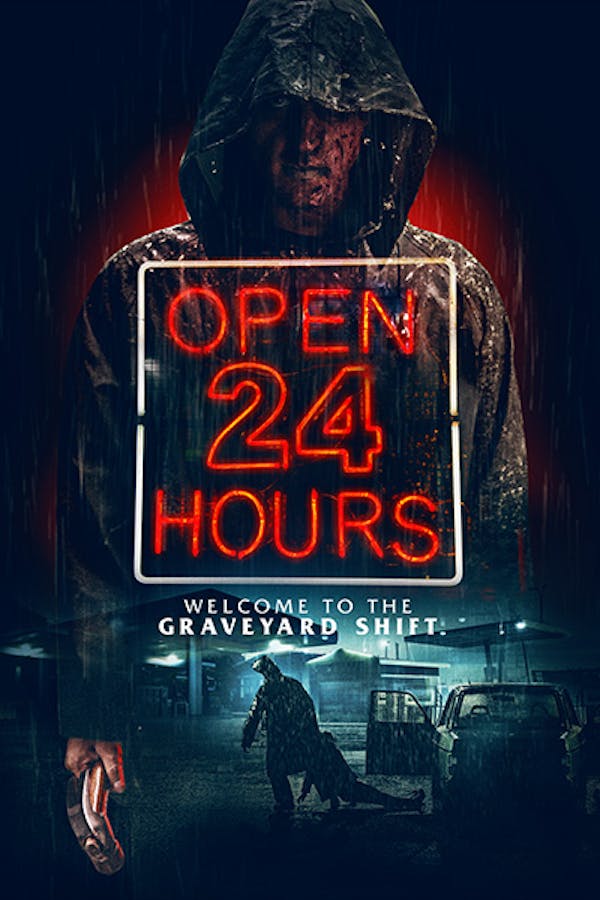 Open 24 Hours
Directed by Padraig Reynolds
After setting her serial killer boyfriend on fire, a paranoid delusional woman gets a job at an all-night gas station.The isolation triggers her anxiety and hallucinations, with devastatingly gory results.
At an all night gas station, a paranoid woman must figure out if she's delusional or under attack.
Cast: Brendan Fletcher, Emily Tennant, Vanessa Grasse, Tomi May
Member Reviews
A 20 minute short film stretched poorly to 90 minutes. Poor pacing, unsatisfying ending. Could've been a great short film or part of an anthology. Not a good feature.
Fun movie. Good gore. Decent story
I actually thought it would be more of a let down but I was wrong. Would like to have seen more of the story line with the serial killer boyfriend but the movie is still a good watch.
Just like the main character, it's hard for the viewer to tell what's real and what's not. Between the PTSD flashbacks and the actual horror it keeps you guessing. Kills are well done and there's lots of blood. The cast is great. I really enjoyed this movie, all except the ending. Taking one skull off because that ending sucked, no pay-off. Worth a watch though.