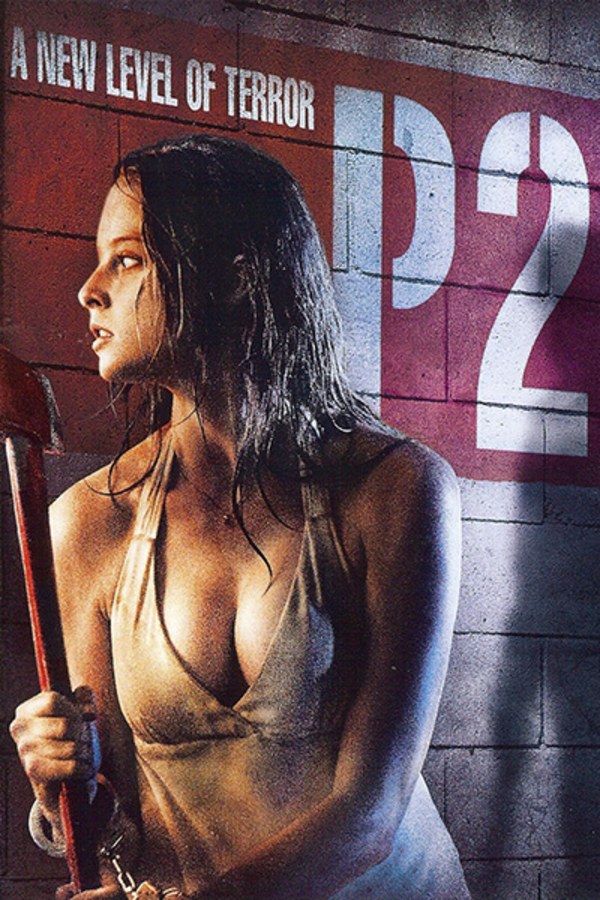 P2
Directed by Franck Khalfoun
It's Christmas Eve. The last employee to leave her office, ambitious corporate climber Angela (Rachel Nichols) arrives in the deserted parking garage only to discover her car won't start. She's relieved when Thomas (Wes Bentley), a seemingly friendly security guard, comes along and offers to help. Unable to get the engine to start, he invites Angela to share a small Christmas meal with him. She laughs off the invitation but it quickly becomes clear her situation is no laughing matter. Angered by her refusal, the psychopathic Thomas knocks her out and ties her up in his office. Coming to, Angela realizes that the only way she will live to see Christmas morning is to find a way to escape from P2.
A woman who is the last to leave her office on Christmas Eve must rely on her wits to survive when she is trapped in a parking garage with a deranged security guard.
Cast: Rachel Nichols, Wes Bentley, Simon Reynolds, Stephanie Moore
Member Reviews
Didn't especially hold my attention & didn't really care about the victim. Not the worst I've seen, but definitely not great.
Great movie just needs a little more
Perhaps because I'm Canadian, and well, Black Christmas, but the Christmas horror movie/thriller has always held a special place in my heart. There's something extra enjoyable about watching Christmas fall apart in the worst way that just always puts a smile on my face. This is probably because my own festive season is always a little too... festive. I need a little blood and guts to balance things out. I've been the lone woman, last to leave the office, in the dark subterranean parking lot, feeling ever so slightly creeped out. I am a mostly rational human, but there's something about the bad lighting, too many pillars, weird noises that lends itself well to horror..
Nicely done, great actors, great suspence. It all has been seen a few times before but it does the job very well and some Xmas vibe is there too! 👍👍👍👍