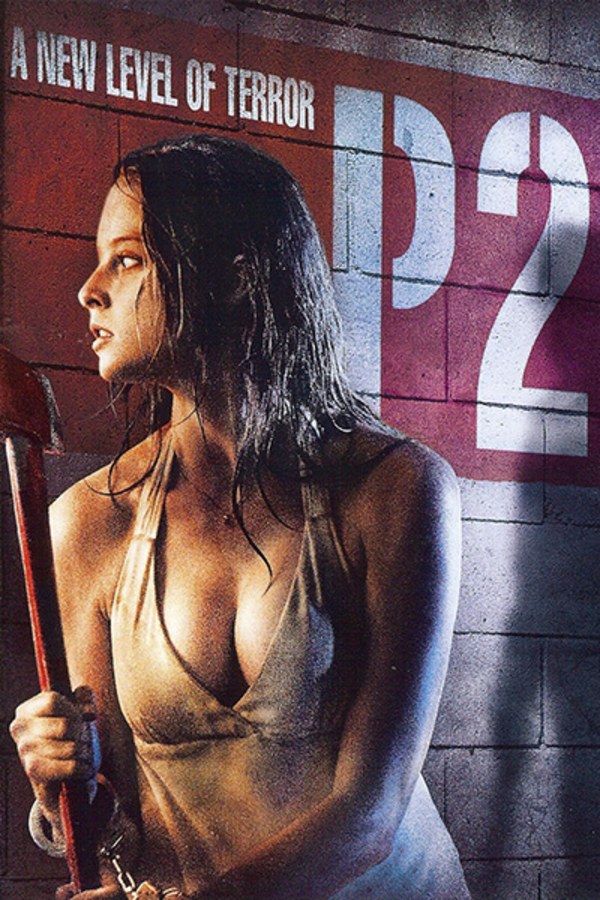 P2
Directed by Franck Khalfoun
It's Christmas Eve. The last employee to leave her office, ambitious corporate climber Angela (Rachel Nichols) arrives in the deserted parking garage only to discover her car won't start. She's relieved when Thomas (Wes Bentley), a seemingly friendly security guard, comes along and offers to help. Unable to get the engine to start, he invites Angela to share a small Christmas meal with him. She laughs off the invitation but it quickly becomes clear her situation is no laughing matter. Angered by her refusal, the psychopathic Thomas knocks her out and ties her up in his office. Coming to, Angela realizes that the only way she will live to see Christmas morning is to find a way to escape from P2.
A woman who is the last to leave her office on Christmas Eve must rely on her wits to survive when she is trapped in a parking garage with a deranged security guard.
Cast: Rachel Nichols, Wes Bentley, Simon Reynolds, Stephanie Moore
Member Reviews
Felt it started well but fell down in the middle, but git better towards the end
This film is a must watch. I loved it and the ending where the poor woman gets her revenge is GREAT!! Well worth all 5 skulls!
******SPOILER******* Throughout watching it I kept waiting for the moment where the lead would do the "obvious" trope of pretending to like the antagonist, but was pleasantly surprised. A really creepy, enjoyable film full of realistic enough actions.
Thought it was mediocre, kept watching and never paused film so i must of liked it somewhat.
Run of the Mill thriller, which is devoid of any real intelligence or substance, was willing it to a climax and rather like Christmas itself, very much an anti climax. It's all been done many times before, and often much better.