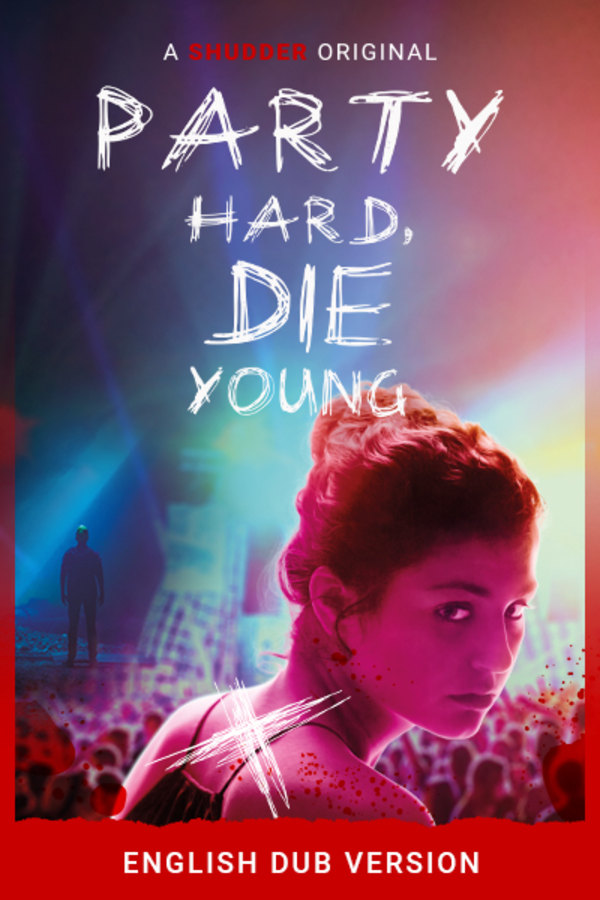 Party Hard, Die Young (English dub version)
Directed by Dominik Hartl
School's out, so Julia, her friends and thousands of fellow graduates are on their way to an island resort in Croatia, and it's supposed to be the party of their lives! The harmless fun soon turns deadly serious when Julia's friend is killed, and it probably wasn't an accident. Slick, stylish and loud, PARTY HARD DIE YOUNG is in the tradition of the best post-Scream slashers. A SHUDDER ORIGINAL.
A graduation getaway is grounds for a slasher in this slick teen scream.
Cast: Elisabeth Wabitsch, Michael Glantschnig, Michael Ostrowski
Member Reviews
The actors, writers, director, all stuck with the plan. I could only get through about two-thirds, then gave up. The actors looked to be in their early twenties, and the characters they played were probably just graduating, fretting over school to come, friends to keep, and why. Their attitudes, and their concerns were more of the pre adolescent level, so who emailed whom, or gave someone the stink eye were the sort of narratives and scenes from junior high that were never going to hold it all together.
The English dub is so horrible and shit*y that it makes it great at the same time . You just can't get enough of how horrible it is but keeps you wanting more for some reason. The plot of just like scream , bunch of old actors / actresses playing high school age kids. Overall it was a cool movie . Needed a little more nude and sex scenes tho.
lame slasher that with a plot you've seen already.
I feel like this might appeal more to the really young crowd (just graduating high school or first year in college), as it was definitely full of your basic teen horror content. The acting was decent tho and honestly, the script wasn't awful... just typical. Worth at least one watch as the ending makes up for an otherwise debatable movie.