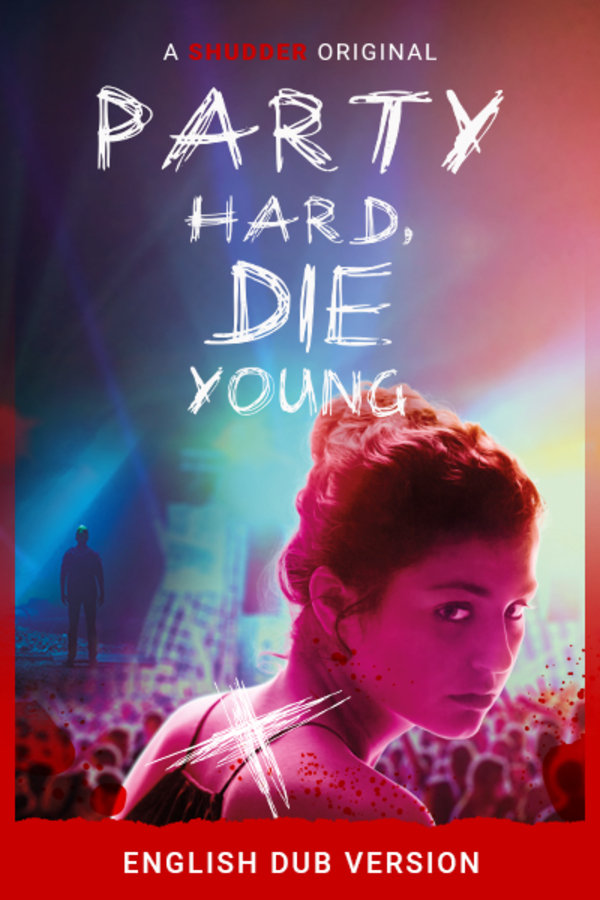 Party Hard, Die Young (English dub version)
Directed by Dominik Hartl
School's out, so Julia, her friends and thousands of fellow graduates are on their way to an island resort in Croatia, and it's supposed to be the party of their lives! The harmless fun soon turns deadly serious when Julia's friend is killed, and it probably wasn't an accident. Slick, stylish and loud, PARTY HARD DIE YOUNG is in the tradition of the best post-Scream slashers. A SHUDDER ORIGINAL.
A graduation getaway is grounds for a slasher in this slick teen scream.
Cast: Elisabeth Wabitsch, Michael Glantschnig, Michael Ostrowski
Member Reviews
The dub wasn't the best but I couldn't watch subbed at the time. I enjoyed the movie. it was interesting, i wanted to know what was going on and who the killer was
Great foreign slasher flick could have had bit more gore but was entertaining on who the killer was and why the group was being killed off one by one. cool music and hot guys and girls .. the dub was pretty bad but tolerable
it was ok not enough gore!!!!!
predictible, but not awful. i wanted most of the characters dead, which made it more enjoyable for me. i think that is intentional in slashers like these. carmen's dance was the best part
i didn't care for this one.