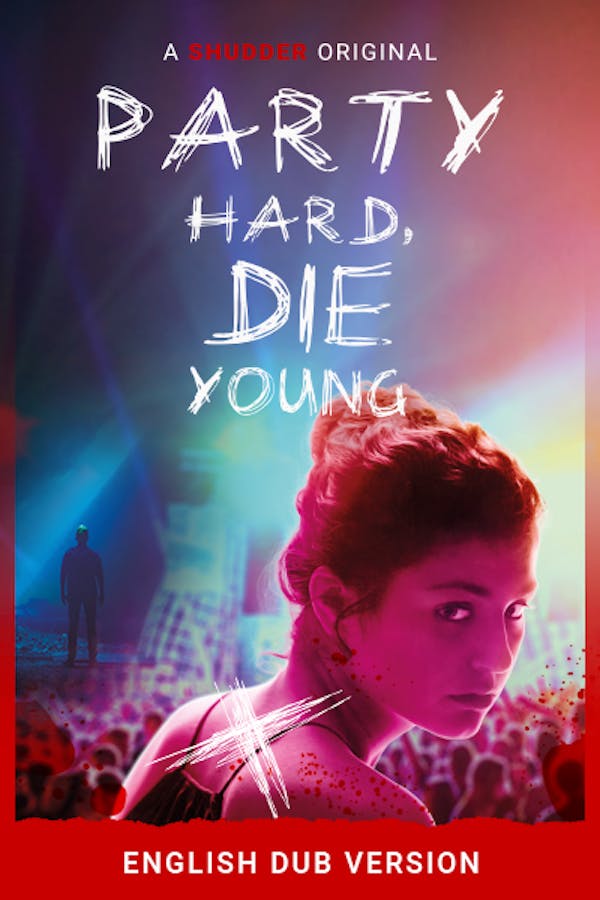 Party Hard, Die Young (English dub version)
Directed by Dominik Hartl
School's out, so Julia, her friends and thousands of fellow graduates are on their way to an island resort in Croatia, and it's supposed to be the party of their lives! The harmless fun soon turns deadly serious when Julia's friend is killed, and it probably wasn't an accident. Slick, stylish and loud, PARTY HARD DIE YOUNG is in the tradition of the best post-Scream slashers. A SHUDDER ORIGINAL.
A graduation getaway is grounds for a slasher in this slick teen scream.
Cast: Elisabeth Wabitsch, Michael Glantschnig, Michael Ostrowski
Member Reviews
Average movie on all counts. Fine as a mindless slasher, enjoyable enough. Probably won't remember it in a few weeks though.
Not bad for a stupid teen slasher film. The English dubbing somehow makes the characters even more unlikable. Gen Z sucks. Needs more tits. Other than that, I didn't turn it off out of sheer boredom, so a cut above most movies on Shudder.
An enjoyable watch! While the characters were unlikeable, there were a couple creative deaths, and enough curiosity which kept me engaged till the end.
A fairly standard slasher in the same vein as I Know What You Did Last Summer. The kills are unmemorable, and the killer's motive is predictable.
STUID games! dont like revenge either! undecided.Wspecially poor girl tajken for granted movies