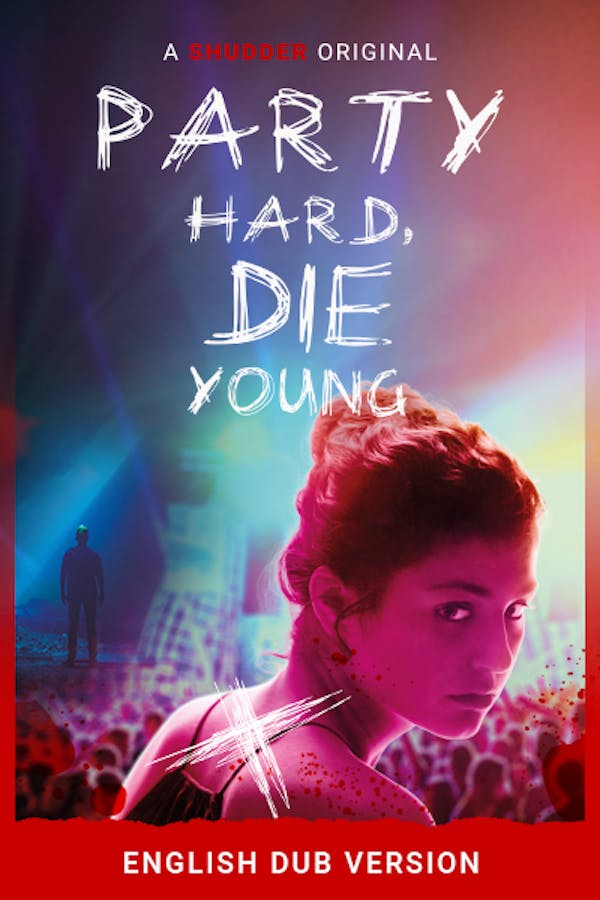 Party Hard, Die Young (English dub version)
Directed by Dominik Hartl
School's out, so Julia, her friends and thousands of fellow graduates are on their way to an island resort in Croatia, and it's supposed to be the party of their lives! The harmless fun soon turns deadly serious when Julia's friend is killed, and it probably wasn't an accident. Slick, stylish and loud, PARTY HARD DIE YOUNG is in the tradition of the best post-Scream slashers. A SHUDDER ORIGINAL.
A graduation getaway is grounds for a slasher in this slick teen scream.
Cast: Elisabeth Wabitsch, Michael Glantschnig, Michael Ostrowski
Member Reviews
It was ok not the best I've seen but I like this kind if movies
Neutral, 2.5 out of 5. Ok for a onetime viewing.
Day 2 of Shudder-Ween. 31 different Shudder original movies. Wow. another garden variety revenge slasher movie.. or let's just call it what it is. a dollar store version of Ma. instead of Octavia Spencer making a horror movie somewhat good we get a German version where none of the deaths are good, and you'll forget this within mere minutes of finishing. haven't seen Ma ? well Ma gets revenge on the kids of the parents who made her blow a guy in the closet. here we get a girl aped by 2 bro douche bags, and her brother avenges her death by killing those who made her go into the closet.. yea. the only thing i found decent was the dub. felt like one of those old 70s / 80s foreign horrors badly dubbed in English so it'd get a western release. doubt the German spoken version would change anything.