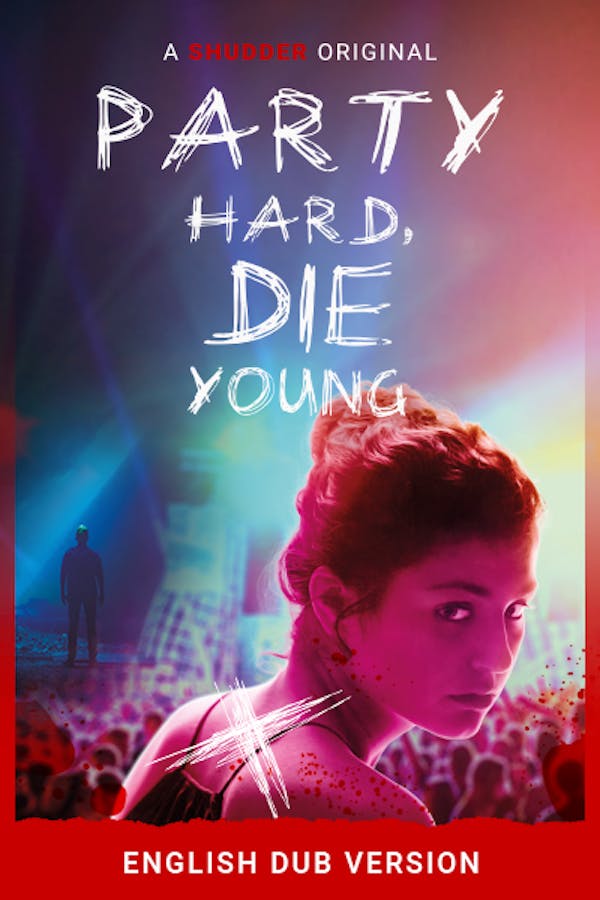 Party Hard, Die Young (English dub version)
Directed by Dominik Hartl
School's out, so Julia, her friends and thousands of fellow graduates are on their way to an island resort in Croatia, and it's supposed to be the party of their lives! The harmless fun soon turns deadly serious when Julia's friend is killed, and it probably wasn't an accident. Slick, stylish and loud, PARTY HARD DIE YOUNG is in the tradition of the best post-Scream slashers. A SHUDDER ORIGINAL.
A graduation getaway is grounds for a slasher in this slick teen scream.
Cast: Elisabeth Wabitsch, Michael Glantschnig, Michael Ostrowski
Member Reviews
decent thriller. glad they said each other's names so frequently be there are a lot of ppl who look the same. i was pretty much on the killers side...
YEAH NAH..KEPT NODDING OFF..& KILLER WAS OBVIOUS FRM DA GET GO..MANAGED 2PAINFULLY GET 2DA END..AFTA REWINDN MANY TIMES..FRM DA SED NODDING OFF😴snore.
A by the numbers slasher film that has some decent cinematography but nothing you haven't already seen before in better slasher films. If you are a fan of the genre then you will at least be entertained.
Decent. The story kept my attention throughout yet seemed predictable. Worth a watch.
Luckily, the main characters spend much of the movie shouting each others' names, otherwise it would be hard to keep track of who's who, since they're so generic and forgettable. I've never been so wholeheartedly on the killer's side, and rarely so disappointed in an ending. For a revenge flick, it really cops out on the "revenge." Decent lighting, I guess.