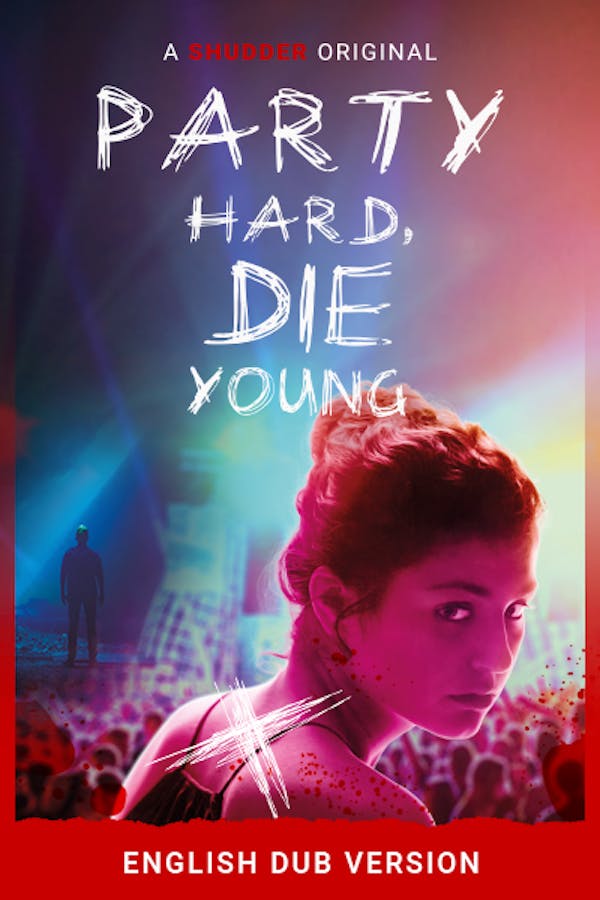 Party Hard, Die Young (English dub version)
Directed by Dominik Hartl
School's out, so Julia, her friends and thousands of fellow graduates are on their way to an island resort in Croatia, and it's supposed to be the party of their lives! The harmless fun soon turns deadly serious when Julia's friend is killed, and it probably wasn't an accident. Slick, stylish and loud, PARTY HARD DIE YOUNG is in the tradition of the best post-Scream slashers. A SHUDDER ORIGINAL.
A graduation getaway is grounds for a slasher in this slick teen scream.
Cast: Elisabeth Wabitsch, Michael Glantschnig, Michael Ostrowski
Member Reviews
Luckily, the main characters spend much of the movie shouting each others' names, otherwise it would be hard to keep track of who's who, since they're so generic and forgettable. I've never been so wholeheartedly on the killer's side, and rarely so disappointed in an ending. For a revenge flick, it really cops out on the "revenge." Decent lighting, I guess.
Generic run of the mill slasher, though not much in the way of slashing, I'd label this more a thriller than a horror. Some tighter editing might have been of help. More a background film than an edge of your seats watch.
I enjoyed it. 🤷🏻‍♀️ It was definitely influenced by "I know what you did last summer". They even mentioned it in the movie. It was an easy watch that focused more on the "whodunnit mystery" and storyline, than the killings themselves, which I can appreciate. I was entertained and that's all I ask out of a movie, escapism. I don't think it'd be as fun as a rewatch though, since not knowing the killer is what makes the movie.
Not bad. Entertaining enough to watch beginning to end
Easy watching, mindless horror and entertaining enough. The dubbing makes it seem tacky but adds to the appeal tbh!