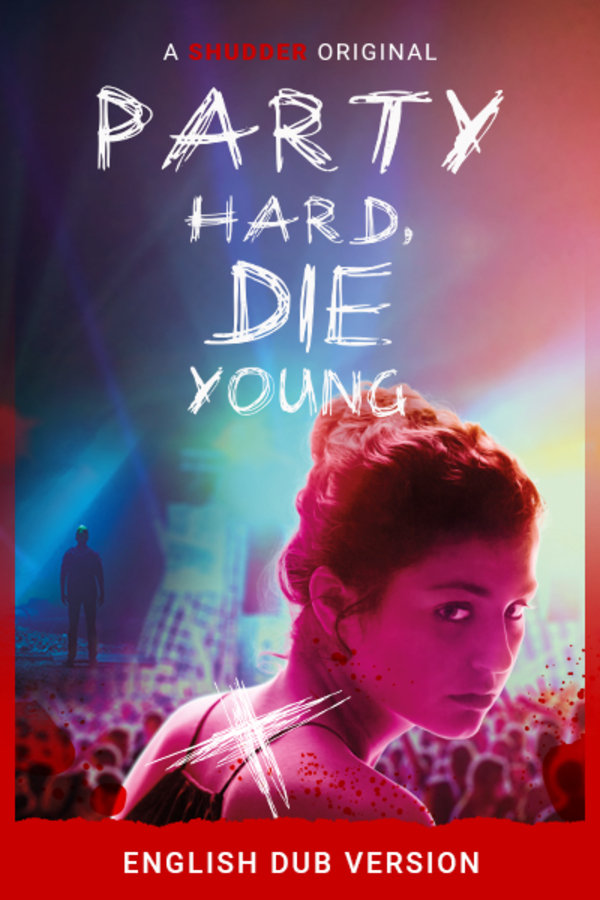 Party Hard, Die Young (English dub version)
Directed by Dominik Hartl
School's out, so Julia, her friends and thousands of fellow graduates are on their way to an island resort in Croatia, and it's supposed to be the party of their lives! The harmless fun soon turns deadly serious when Julia's friend is killed, and it probably wasn't an accident. Slick, stylish and loud, PARTY HARD DIE YOUNG is in the tradition of the best post-Scream slashers. A SHUDDER ORIGINAL.
A graduation getaway is grounds for a slasher in this slick teen scream.
Cast: Elisabeth Wabitsch, Michael Glantschnig, Michael Ostrowski
Member Reviews
That was an entirely decent slasher but this dub is absolutely awful, if you want to enjoy it I would highly recommend you just suck it up and watch the subbed german version
Categorically one of the worst representations of the genre. The lead was easy on the eyes. The location for the film was good but most of the kills could have taken place anywhere in the world, would have been nicer to have the local play a bigger role in the key scenes. The murder mystery aspect of the film is poorly constructed. Too many red hearings that the cast very quickly decide "No, he can't be the killer" as if the script couldn't make up it's own mind. The dub was awful, sounded like the voice cast of an Anime. But the most unforgivable fault with this film is in it's breaking the genre rule about sin being punished with death. SPOILER: Most of the justification for the kills where that the victim was present while a rape took place a floor beneath them. So they all died, but at movie's end the two characters that did the actual raping, they got to live, their sentence reduced to being a quick laugh at the end of the film because they cant sit down... No justice in Party Hard, Die Young.
Good movie with good music. For those who like the party scene especially.