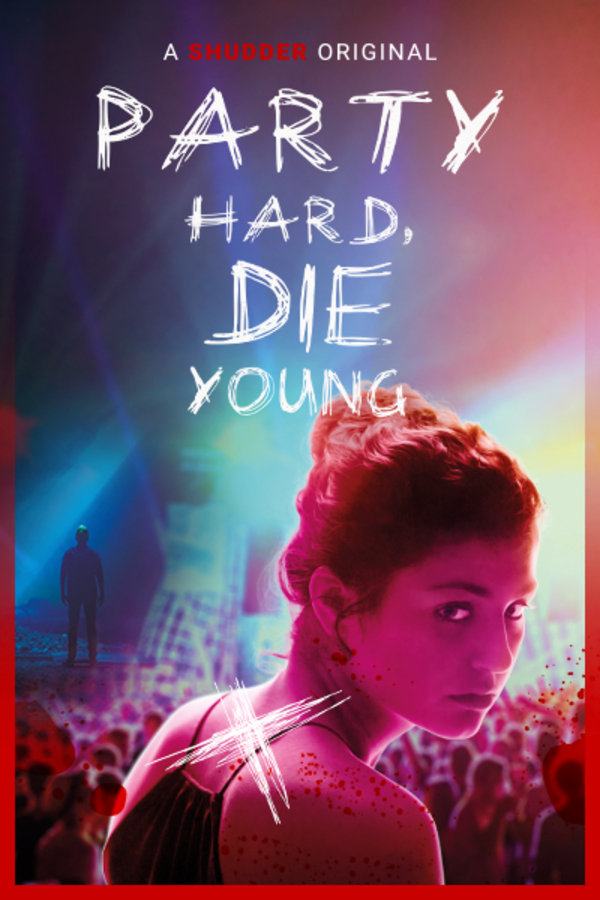 Party Hard, Die Young
Directed by Dominik Hartl
School's out, so Julia, her friends and thousands of fellow graduates are on their way to an island resort in Croatia, and it's supposed to be the party of their lives! The harmless fun soon turns deadly serious when Julia's friend is killed, and it probably wasn't an accident. Slick, stylish and loud, PARTY HARD DIE YOUNG is in the tradition of the best post-Scream slashers. A SHUDDER ORIGINAL.
A graduation getaway is grounds for a slasher in this slick teen scream.
Cast: Elisabeth Wabitsch, Michael Glantschnig, Michael Ostrowski
Member Reviews
Wow was really good surprisingly lol
For what it is, it isn't bad. The film borrows tropes from 1970s giallo and employs misdirection regarding the identity of the killer (I was not surprised but some people will be). The vivid lighting of the outdoor raves conjures memories of Dario Argento. Is it scary? Sort of? Is it fun? Yes! Another workmanlike Shudder original.
A slickly shot, tech-focused take on the teen slasher genre. Super fun, well made, good acting, great chase scenes, but only a few characters actually have personalities while the others just feel like the same person which makes it hard to differentiate between them.