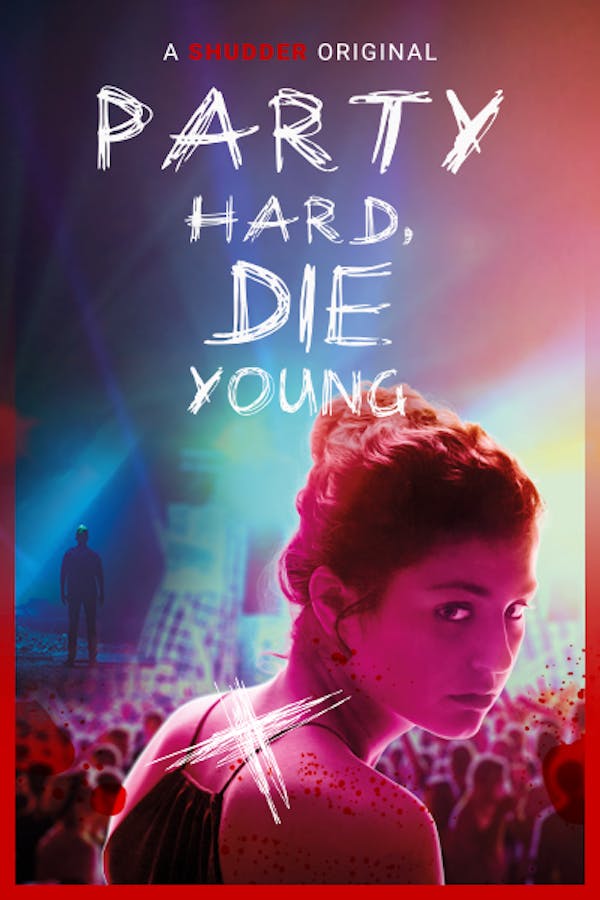 Party Hard, Die Young
Directed by Dominik Hartl
School's out, so Julia, her friends and thousands of fellow graduates are on their way to an island resort in Croatia, and it's supposed to be the party of their lives! The harmless fun soon turns deadly serious when Julia's friend is killed, and it probably wasn't an accident. Slick, stylish and loud, PARTY HARD DIE YOUNG is in the tradition of the best post-Scream slashers. A SHUDDER ORIGINAL.
A graduation getaway is grounds for a slasher in this slick teen scream.
Cast: Elisabeth Wabitsch, Michael Glantschnig, Michael Ostrowski
Member Reviews
SPOILERS. This movie is just awful. Every one of the kids in the main group deserved to die and I feel like I need a shower after seeing some of them (the two worst offenders no less) survive. Any movie that thinks seeing rapists and their enablers live is a happy ending that I should feel good about really needs to rethinks its priorities. I would give negative stars if I could.
Well shot and nice to look at. However, the story was fairly lacking in originality and character. It felt like the characters were cut and pasted from the slasher textbook and placed into the script as needed. This is fine if the movie wants to spend its creativity in other areas, but there doesn't seem to be much of that anywhere. Even the violence is unimaginative and tame, doing very little o build tension. There was an interesting use of phone screen communication, but after the beginning, it really felt underutilized.
this is like throw back to post scream 90s teen slashers ( think i know what you did last summer or the first Urban Legends ). really well shot though the story is okay but not much thats hook you in ( except visually). worth a watch
This had a very basic plot but very little back story. Didn't really care about any of the characters
"Was ok" - SunflowerGoddes "The production value was pretty good" - my GF