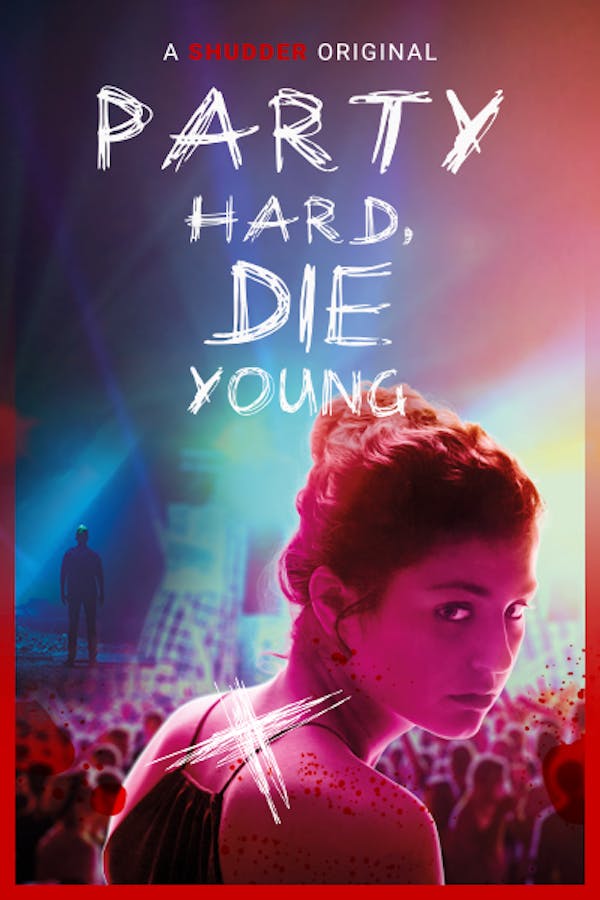 Party Hard, Die Young
Directed by Dominik Hartl
School's out, so Julia, her friends and thousands of fellow graduates are on their way to an island resort in Croatia, and it's supposed to be the party of their lives! The harmless fun soon turns deadly serious when Julia's friend is killed, and it probably wasn't an accident. Slick, stylish and loud, PARTY HARD DIE YOUNG is in the tradition of the best post-Scream slashers. A SHUDDER ORIGINAL.
A graduation getaway is grounds for a slasher in this slick teen scream.
Cast: Elisabeth Wabitsch, Michael Glantschnig, Michael Ostrowski
Member Reviews
Subpar slasher, no tension, we hardly see the masked killer. Nice people though.
Needed a higher kill count. It's not a Final Girl scenario which is fine, but then there was no added twist at the end, which it really needed. Still, be sure to stay through the ending credits for a reveal...not a surprise though. High production value and I loved the colors and cinematography. But, again, it just wasn't bloody thirsty enough.
Predictable which is great because it is a winning formula. Just kind of slow.
Same premise as a thousand other movies. Not terrible but nothing new here.