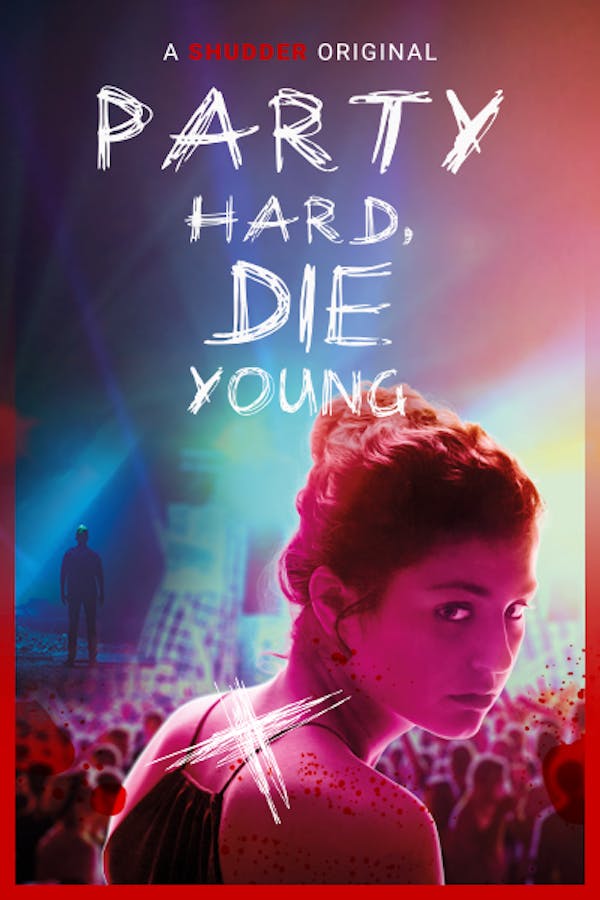 Party Hard, Die Young
Directed by Dominik Hartl
School's out, so Julia, her friends and thousands of fellow graduates are on their way to an island resort in Croatia, and it's supposed to be the party of their lives! The harmless fun soon turns deadly serious when Julia's friend is killed, and it probably wasn't an accident. Slick, stylish and loud, PARTY HARD DIE YOUNG is in the tradition of the best post-Scream slashers. A SHUDDER ORIGINAL.
A graduation getaway is grounds for a slasher in this slick teen scream.
Cast: Elisabeth Wabitsch, Michael Glantschnig, Michael Ostrowski
Member Reviews
Really fun. Great summertime slasher.
solid slasher! would definitely recommend if you enjoy i know what you did last summer. a very similar vibe, but with a bright, funky atmosphere. i especially enjoy how this was shot, the music and the bright beautiful are all well utilized to really pull you into the environment. my only critique is that it was definitely a bit cliche as a "whodunnit" slasher, but not so much that it's not worth a watch!
Pretty solid slasher film. Until the end, that is, when some character choices and certain other characters' fates really disappointed. A few changes and it could have been truly great rather than just good.
i thought it was pretty well done,,, well medium rare at best , a pretty good watch from start to finish 👌
really good schoolies thriller