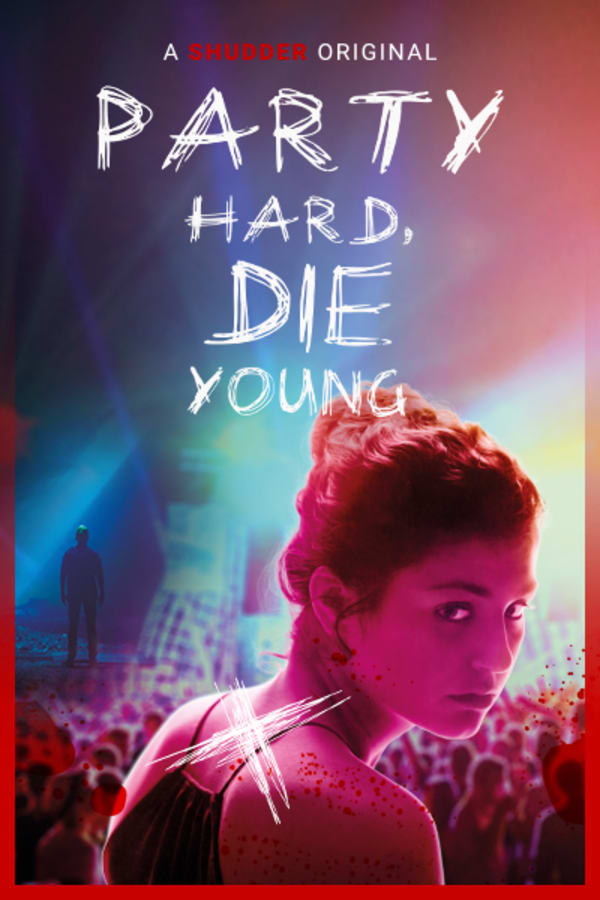 Party Hard, Die Young
Directed by Dominik Hartl
School's out, so Julia, her friends and thousands of fellow graduates are on their way to an island resort in Croatia, and it's supposed to be the party of their lives! The harmless fun soon turns deadly serious when Julia's friend is killed, and it probably wasn't an accident. Slick, stylish and loud, PARTY HARD DIE YOUNG is in the tradition of the best post-Scream slashers. A SHUDDER ORIGINAL.
A graduation getaway is grounds for a slasher in this slick teen scream.
Cast: Elisabeth Wabitsch, Michael Glantschnig, Michael Ostrowski
Member Reviews
That so called music was so damned annoying I felt like turning the sound off, otherwise, it wasnt a bad revenge movie.
Def worth a 1 time watch! Very predictable and the gore was barley there. Very much a German take on the 90s/00 teen horror.
A bloodless but effective, if not a particularly original, slasher that was fairly enjoyable. Filmed in Croatia, with the real X-Jam festival as a setting, with much of the footage done right in the middle of it, made it feel pretty real. Acting was competent and the scenarios were somewhat believable ...at lest there was never a point where I was going, "Oh, come on! Give be a break". Plenty of other stuff better than this but if you just looking to kill an hour and a half, this will fit the bill.
Lame and predictable unless ure 12
A fun slasher. Loved the imagery and music.