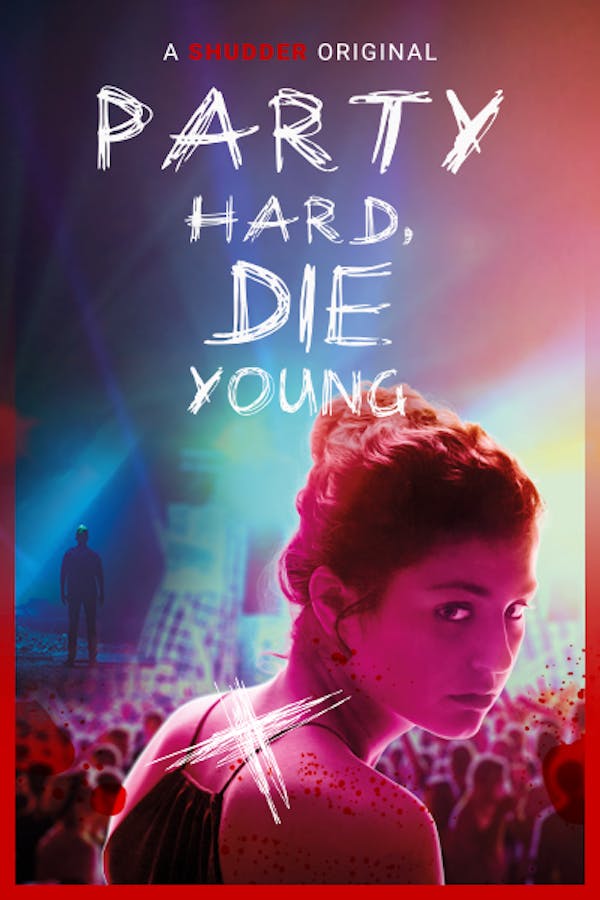 Party Hard, Die Young
Directed by Dominik Hartl
School's out, so Julia, her friends and thousands of fellow graduates are on their way to an island resort in Croatia, and it's supposed to be the party of their lives! The harmless fun soon turns deadly serious when Julia's friend is killed, and it probably wasn't an accident. Slick, stylish and loud, PARTY HARD DIE YOUNG is in the tradition of the best post-Scream slashers. A SHUDDER ORIGINAL.
A graduation getaway is grounds for a slasher in this slick teen scream.
Cast: Elisabeth Wabitsch, Michael Glantschnig, Michael Ostrowski
Member Reviews
So... the plot premise really has nothing to do with title (FYI). There is lots of partying and they die young, yes. I am all about EDM and in fact, SHUDDER and Spotify released a mini soundtrack EP from this film. The 'whodunit', I guess, is as interesting as the man candy. But this is a remix I won't be playing more than once.
OK movie...the English dubbed version was terrible, this one was much better
A very good mystery slasher that kind of reminded me of I Know What You Did Last Summer. It has a few flaws but overall was very well done.
The film is okay. The film in itself is filmed well and adequately paced but without really spoiling anything. I completely see where the killer's justification came from and as a result of this I had no feelings of remorse for the majority of the entire class this film was centered on. Some decisions didn't really make a lot of sense especially on who was killed and who actually survived. I did enjoy the who done aspect of the killer because it really kept you guessing right up until the very end, but I feel the film could of worked a lot better if it focused on the killer and their motivation for taking out his victims. It's an okay film by typical slasher standards but I felt like they really missed the mark on the revenge story but I felt more sympathy for the killer then the actual victims the killer was stalking.