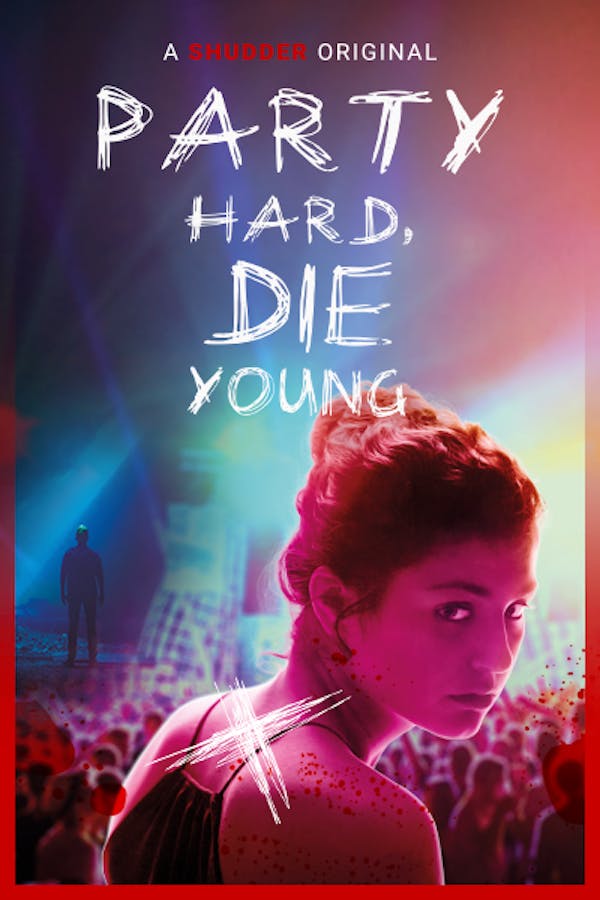 Party Hard, Die Young
Directed by Dominik Hartl
School's out, so Julia, her friends and thousands of fellow graduates are on their way to an island resort in Croatia, and it's supposed to be the party of their lives! The harmless fun soon turns deadly serious when Julia's friend is killed, and it probably wasn't an accident. Slick, stylish and loud, PARTY HARD DIE YOUNG is in the tradition of the best post-Scream slashers. A SHUDDER ORIGINAL.
A graduation getaway is grounds for a slasher in this slick teen scream.
Cast: Elisabeth Wabitsch, Michael Glantschnig, Michael Ostrowski
Member Reviews
Entertaining, especially the numerous scenes of the main characters being chased down the same stairs throughout the movie.
I can't get any movies to load it says subscribe now and I already am
Not much to see..nothing new. Think, "I Know What You Did Last Summer", but not as smart or as interesting .
To anyone who can answer, I would just like to know: do they really have those parties?
This flick was pretty food. I liked the atmosphere but the characters were unlikable right from the start, which made me not care whether they lived or died. I especially didn't care after the big reveal. To anyone from th