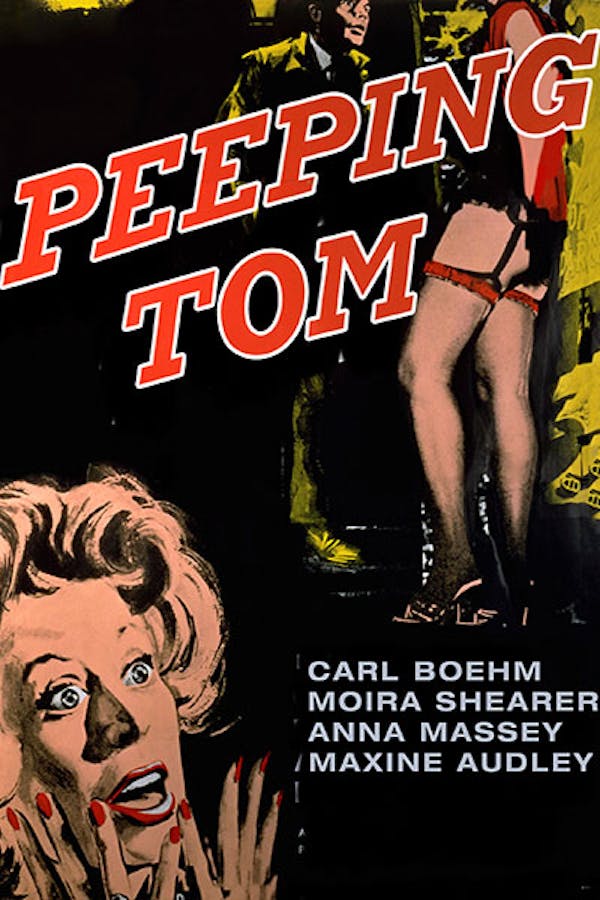 Peeping Tom
Directed by Michael Powell
Meet Mark (Carl Boehm), an amateur documentarian obsessed with filming his victims' fear right before he stabs them with a secret blade in his tripod. Released before PSYCHO, Michael Powell's brilliantly suspenseful 1960 serial killer thriller infuriated critics who felt a master of cinema had made a cheap fright flick. It wasn't until many years later, when younger critics and famous fans began praising the way the PEEPING TOM's plot doubles as a metaphor for our impulse to watch horror movies, that the film's reputation as one of the greatest movies ever made was rightfully restored. Essential viewing.
This serial killer thriller from 1960 is one of the greatest horror movies ever made.
Cast: Carl Boehm, Moira Shearer, Anna Massey, Maxine Audley
Member Reviews
Pure and classic horror at its best! Full of human emotions and tension and just fantastic!
Ridiculously satisfying. A masterpiece from Michael Powell
Just because a horror film may not be terrifying now-a-days compared to the hundreds of other horror films that have come out and warped our perception of what real horror is, does not mean it is not an excellent piece of horror cinema. I will make this statement
I've watched this repeatedly. It's very good.
If you're a horror fan and haven't seen this yet you must watch it. Absolutely insane for when it was made and still creepy and uncomfortable to watch. One of Scorsese's favourite horror films!