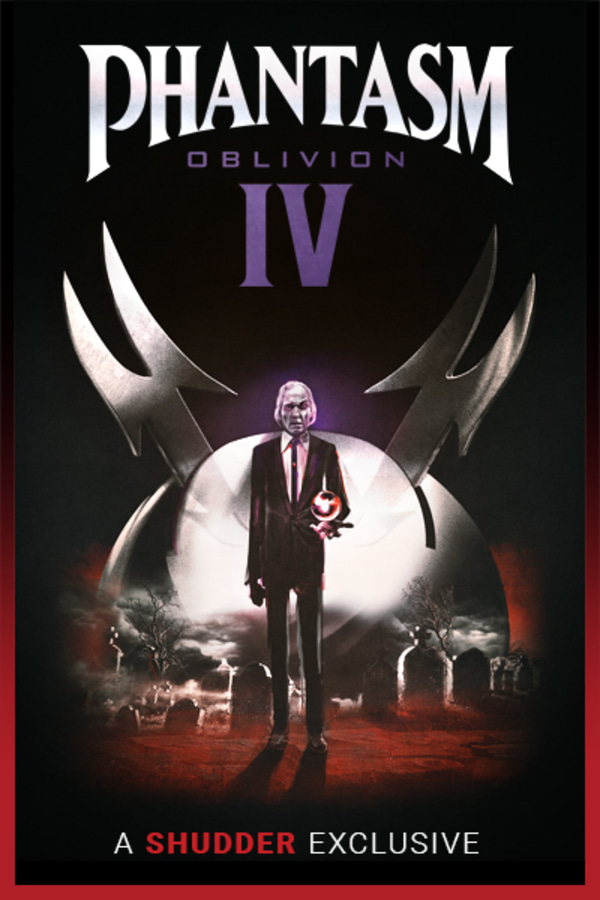 Phantasm IV: Oblivion
Directed by Don Coscarelli
Reggie, Mike, Jody and The Tall Man are drawn to Death Valley for a final showdown in the penultimate PHANTASM film. After Reggie and Mike get separated, sphere-ified Jody helps Reggie search for Mike, who's gearing up to decimate the evil alien once and for all. But as the Tall Man's unholy harvest reaches its crescendo, Mike realizes he must make a dangerous journey across portals of time and the dimensions of the undead if he wants to succeed. A very trippy (almost) finale to the one-of-a-kind horror series, featuring unseen outtakes from the original PHANTASM.
Reggie, Mike, Jody and The Tall Man are drawn to Death Valley for a final showdown.
Cast: Angus Scrimm, A. Michael Baldwin, Reggie Bannister
Member Reviews
defnitely worth watching..cameo from angus scrimm would've been great
Not as good as 1 or 2. Reggie has become an awesome lead tho. Big improvement from 1st movie there. Defnitely better than 3. Pacing is slow but atleast its Phantasm! and to the guy talking about reggie turning the lugs the wrong way do some research the driver side on cudas and many other vehicles are reverse threaded.
I guess Reggie never got his license or registration back!
Fuck had my mind blown 🤯 love the series they never get boring full of action and a lot of story telling can't wait to see the next one 🙏🏻
Possibly my favorite of the Phantasm series. The quaddruple shotgun is back as Is Reggie, and he is kicking ass once again. Seriously... I've never seen an Ice Cream guy kick so much ass. The training to get into the soft serve business must be far more extensive than I thought... but will this poor guy ever get laid? Maybe it's time to let the hair go Reggie. Part 4 answers some questions about the tall man, and even has some previous cut footage from the first. Of course not all questions are answered here. after all it is Phantasm. Higly recomend, but you definitely need to watch the previous ones to be able to enjoy and hive this gem the appreciation it deserves. Not that you'll fully understand it reguardless.