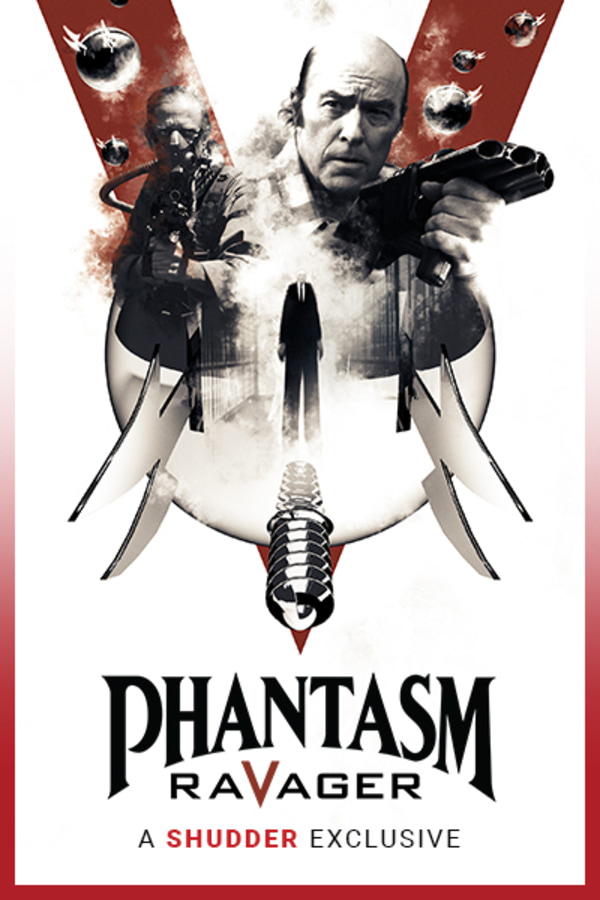 Phantasm Ravager
Directed by David Hartman
After Mike disappeared at the end of PHANTASM IV, Reggie finds himself wandering in the desert, taking down spheres while trying to figure out where his friend went. But when Reggie wakes up in a nursing home, with Mike insisting he's suffering from dementia, he must struggle to figure out what's real and what's an illusion. As he begins to leap back and forth between a peaceful present and a dystopian future where The Tall Man has almost won, Reggie must summon all his courage and his two best friends, Mike and Jody, to finally defeat the unholy alien evil.
While searching for Mike, Reggie prepares himself for one final epic battle with The Tall Man.
Cast: Angus Scrimm, A. Michael Baldwin, Reggie Bannister
Member Reviews
Awful in every way. I adore Phantasm and paid heavily for the DVDs when they were out of print and was very cautiously looking forward to see this new entry. Phantasm 4 is pretty...lame in all ways...it was at least imaginative, but it made me fear for the worst from Phantasm 5. Even still my low expectations were trashed. Reggie is still a fun and very likable guy but he cant save a boring sewer fire of a movie. In all ways this is a Fan made film of Youtube quality at best
It's crazy how I watched all of them it's sad the series were going to end and I understand they got older throughout the movies Reggie man the badass soldier mike and Jody at least they got their squad back together for it being the last movie I liked it and the ending was how I pictured it loved it in every way 👏
I love the entire Phantasm series. Could this film have been better? of course it could've.. but it also could've been a lot worse. (Hellraiser sequels). Once again Reggie is back kicking ass and taking names. Although now maybe it was all his just in his head with his newly dignosed dementia? 🤔. Idk.... This one jumps timelines/dementions a lot and surprise.... Is hard to make complete sense of just like the rest. The CGI they went with is corny as hell, but i still think this is a solid entry to the series. Anyone who likes the previous films will enjoy this, and owe it to themselves to check it out.