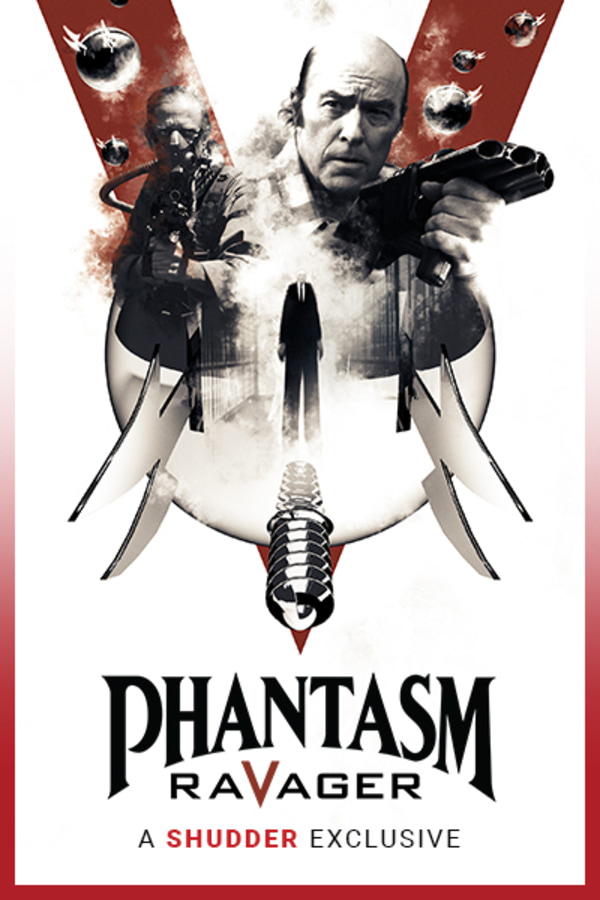 Phantasm Ravager
Directed by David Hartman
After Mike disappeared at the end of PHANTASM IV, Reggie finds himself wandering in the desert, taking down spheres while trying to figure out where his friend went. But when Reggie wakes up in a nursing home, with Mike insisting he's suffering from dementia, he must struggle to figure out what's real and what's an illusion. As he begins to leap back and forth between a peaceful present and a dystopian future where The Tall Man has almost won, Reggie must summon all his courage and his two best friends, Mike and Jody, to finally defeat the unholy alien evil.
While searching for Mike, Reggie prepares himself for one final epic battle with The Tall Man.
Cast: Angus Scrimm, A. Michael Baldwin, Reggie Bannister
Member Reviews
Cheap, poorly made, and absolutely embarrassing series capper finds an enthusiastic Reggie Bannister running through a series of Frankensteined web shorts, with a bored A. Michael Baldwin trying to turn it all into a feature film. Series Godfather Don Coscarelli throws some good ideas into the mix, and the scenes of spherical carnage are plentiful and welcome, but the execution by director David Hartman, complete with piss poor cinematography and fan film level CGI, flushes it all down the toilet. We waited almost twenty years for this finale. It's unfathomable that what we got was this unprofessional.
Good wrap up for the series.
A for eddort, but folks making ghe film reached beyond their grasp.
Finally closure to the series