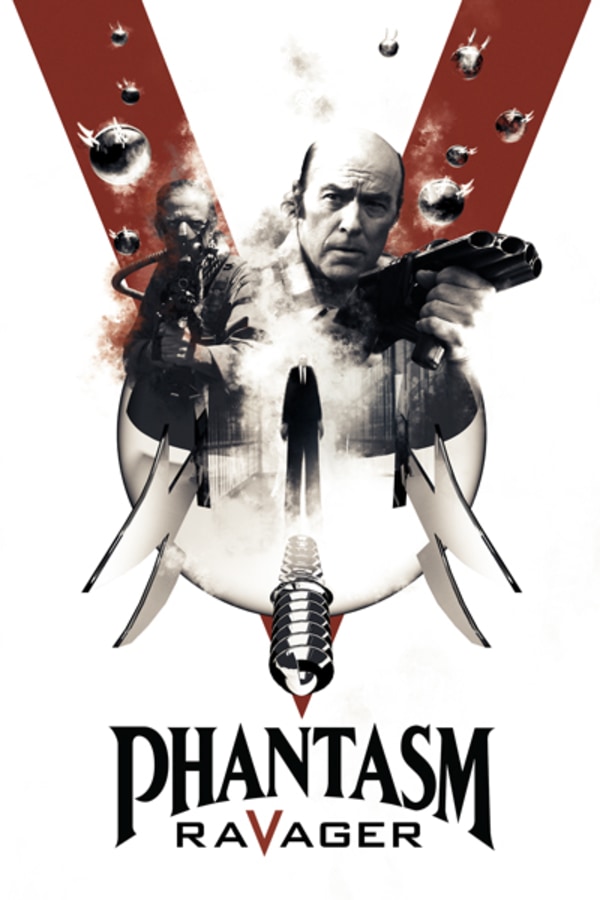 Phantasm Ravager
Directed by David Hartman
After Mike disappeared at the end of PHANTASM IV, Reggie finds himself wandering in the desert, taking down spheres while trying to figure out where his friend went. But when Reggie wakes up in a nursing home, with Mike insisting he's suffering from dementia, he must struggle to figure out what's real and what's an illusion. As he begins to leap back and forth between a peaceful present and a dystopian future where The Tall Man has almost won, Reggie must summon all his courage and his two best friends, Mike and Jody, to finally defeat the unholy alien evil.
While searching for Mike, Reggie prepares himself for one final epic battle with The Tall Man.
Cast: Angus Scrimm, A. Michael Baldwin, Reggie Bannister
Member Reviews
What in the whole entire fucccc
these movies are super campy and not really scary
This epic conclusion is only slightly-less than epic, but still a decent ending for the series if it must end - with enough weirdness & distortion of reality to keep it worth the Phantasm title
Seen all the others, this one got past me. But , not as good as the first 3 Phantasm films. Phantasm 3 Lord of the Dead was my favorite one. RIP Angus.
Flogging a dead horse. We're all used to horror movies getting sloppier as the go along but this is next level. It's trying so hard to be funny but it's ruining the tone of the rest of the franchise. Only redeeming factor is Angus as the Tall Man, playing the role to perfection.