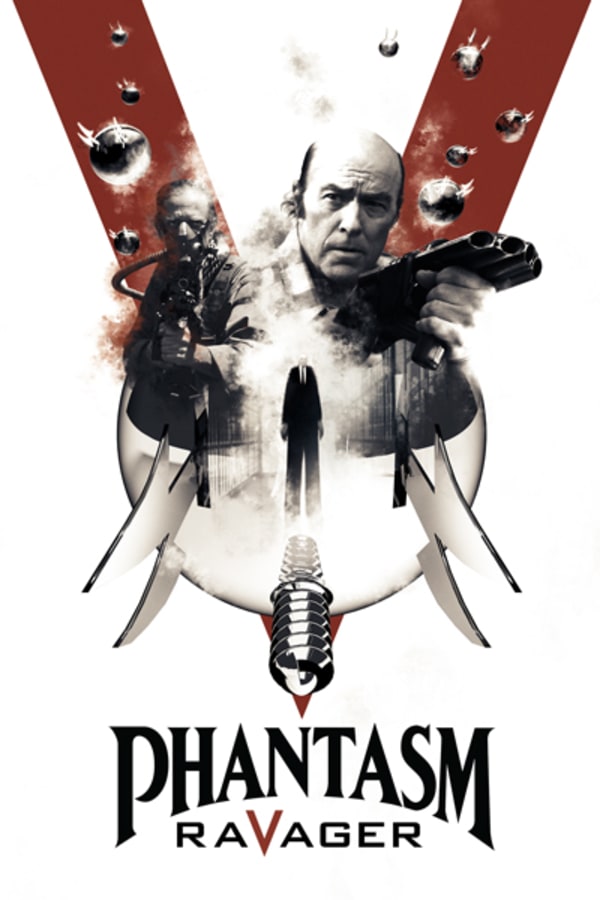 Phantasm Ravager
Directed by David Hartman
After Mike disappeared at the end of PHANTASM IV, Reggie finds himself wandering in the desert, taking down spheres while trying to figure out where his friend went. But when Reggie wakes up in a nursing home, with Mike insisting he's suffering from dementia, he must struggle to figure out what's real and what's an illusion. As he begins to leap back and forth between a peaceful present and a dystopian future where The Tall Man has almost won, Reggie must summon all his courage and his two best friends, Mike and Jody, to finally defeat the unholy alien evil.
While searching for Mike, Reggie prepares himself for one final epic battle with The Tall Man.
Cast: Angus Scrimm, A. Michael Baldwin, Reggie Bannister
Member Reviews
not what I was expecting, not like the last 5 movies were.
I thought this was an interesting sequel. Strange, as the entire series is. The first two are my all time favorites, but this is a very worthy belated entry.
Decent end. Cameos all around. Traded bad practical effects for bad Sharknadoesque computer effects. I understand the jumps but they were too frequent. It's on par with the rest of the series.
Probably going to be entertaining for fans of the franchise who dont mind the addition of some lower-budget special effects. That being said, Im not sure it adds much to the overall franchise and feels restrained because of the limitations of the actors physical capabilities at their age (however commendable it is that Angus Scrimm was able to do this movie at all). Some nice camerawork, but otherwise does not provide much that I cant get out of the other (better) films in the franchise.