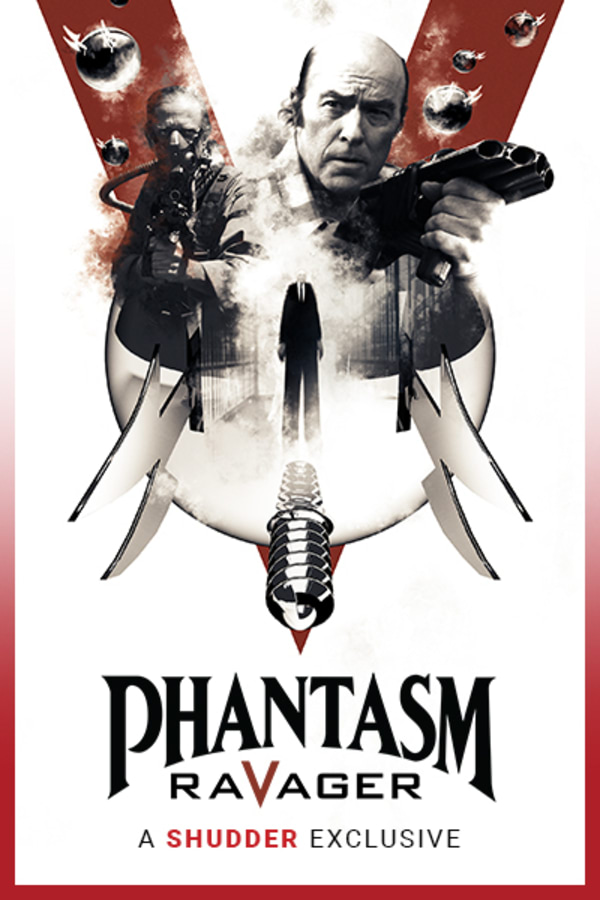 Phantasm Ravager
Directed by David Hartman
After Mike disappeared at the end of PHANTASM IV, Reggie finds himself wandering in the desert, taking down spheres while trying to figure out where his friend went. But when Reggie wakes up in a nursing home, with Mike insisting he's suffering from dementia, he must struggle to figure out what's real and what's an illusion. As he begins to leap back and forth between a peaceful present and a dystopian future where The Tall Man has almost won, Reggie must summon all his courage and his two best friends, Mike and Jody, to finally defeat the unholy alien evil.
While searching for Mike, Reggie prepares himself for one final epic battle with The Tall Man.
Cast: Angus Scrimm, A. Michael Baldwin, Reggie Bannister
Member Reviews
Meh...loved most of the other phantasms but this one...not so much. "A" for effort but kept trying to doze off throughout. Decent movie for before bed maybe?
Garbage. We all waited forever for this film and it was a complete disappointment. If you're a Phantasm fan, then you obviously have to see it but know that it sucks going in. Oblivion is the true finale.
great film for any TRUE Phantasm fans i loved it if u love phantasm watch this film to complete the series
This is a terrible addition to the phantasm series do not watch!
This is an insult to all Phantasm fans. It's slow and boring. It ignored questions left unanswered from 2, 3, and 4. It retreads Reggie finding a nice pretty girl that gets killed again. It ultimately uses the Back To The Future time travel loophole that other versions of characters are going on to other adventures while other versions die or live normal uneventful lives. A total cop out. More interesting action in the red fuzzy closing credits of cutting room floor footage than in the entire film. Don Coscarelli is definitely trolling Phantasm fans and milking the carcass of the Phantasm cash cow. If there is ever a reboot I refuse to watch it. Sad. Very disappointing. I wish I had never seen this movie. Enjoy watching 1 and 2 and leave the others alone.