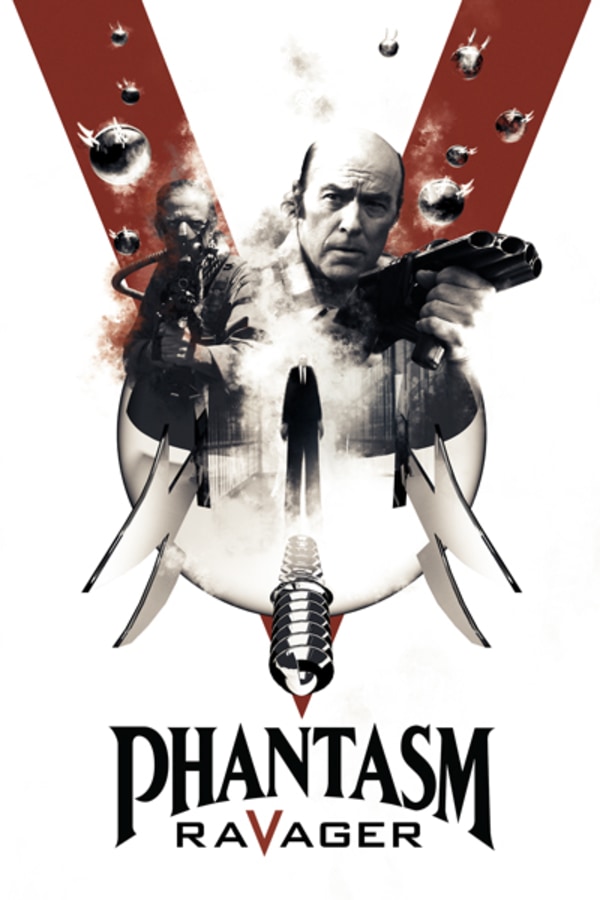 Phantasm Ravager
Directed by David Hartman
After Mike disappeared at the end of PHANTASM IV, Reggie finds himself wandering in the desert, taking down spheres while trying to figure out where his friend went. But when Reggie wakes up in a nursing home, with Mike insisting he's suffering from dementia, he must struggle to figure out what's real and what's an illusion. As he begins to leap back and forth between a peaceful present and a dystopian future where The Tall Man has almost won, Reggie must summon all his courage and his two best friends, Mike and Jody, to finally defeat the unholy alien evil.
While searching for Mike, Reggie prepares himself for one final epic battle with The Tall Man.
Cast: Angus Scrimm, A. Michael Baldwin, Reggie Bannister
Member Reviews
I loved the movie for the cast..re appearing together again..But so many years had passed by..why they always have to kill off the one that people liked so much..Thats like logan..And what they did to wolverine...Smh, Idk..it just didnt make any sense to me...I knew that he was dying but..wth, happened..?I was glad to see rocky from part 2 or 3...What happened to the little kid with the guns..Thry definitely shoulf have brougght him back,.They needed Tom Savini and John Carpenter...It wasnt the effects it just needed better something more like the films before it,.Did
I'm a Phantasm fan & I just have one question... Where the heck is Part 2???
As much as I wanted to love this movie it's a hunk of shit. Only good thing was to see one last performance from the Tallman, but I'm not sure how sick he was while filming, because they had to dub over his voice with him moving but not opening his mouth. Shitty special effects throughout, and a story that's just garbage. If you're a Phantasm fan just watch the first 4.