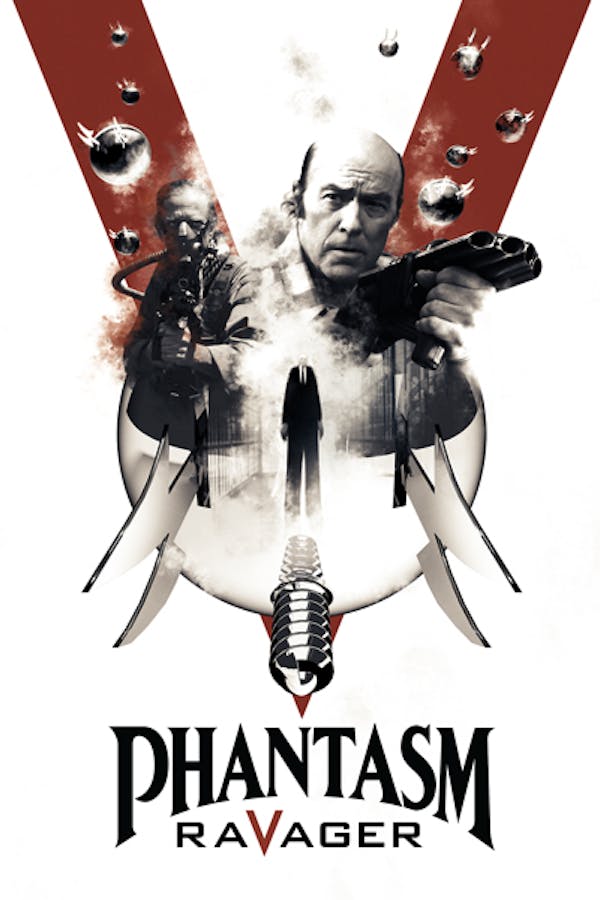 Phantasm Ravager
Directed by David Hartman
After Mike disappeared at the end of PHANTASM IV, Reggie finds himself wandering in the desert, taking down spheres while trying to figure out where his friend went. But when Reggie wakes up in a nursing home, with Mike insisting he's suffering from dementia, he must struggle to figure out what's real and what's an illusion. As he begins to leap back and forth between a peaceful present and a dystopian future where The Tall Man has almost won, Reggie must summon all his courage and his two best friends, Mike and Jody, to finally defeat the unholy alien evil.
While searching for Mike, Reggie prepares himself for one final epic battle with The Tall Man.
Cast: Angus Scrimm, A. Michael Baldwin, Reggie Bannister
Member Reviews
Got a bit confusing at points with all the travel. Felt like a good finish as not quite resolved and still lots of questions
Boy! Wildly imaginative to the end. Established in 1979 this franchise concluded in 2016, the year Angus Scrimm passed away. After learning the true power of The Tall Man the characters find their only way out is to stay inside their enemy's mind! Epic series with a satisfying end. Kudos Don Coscarelli and Company.