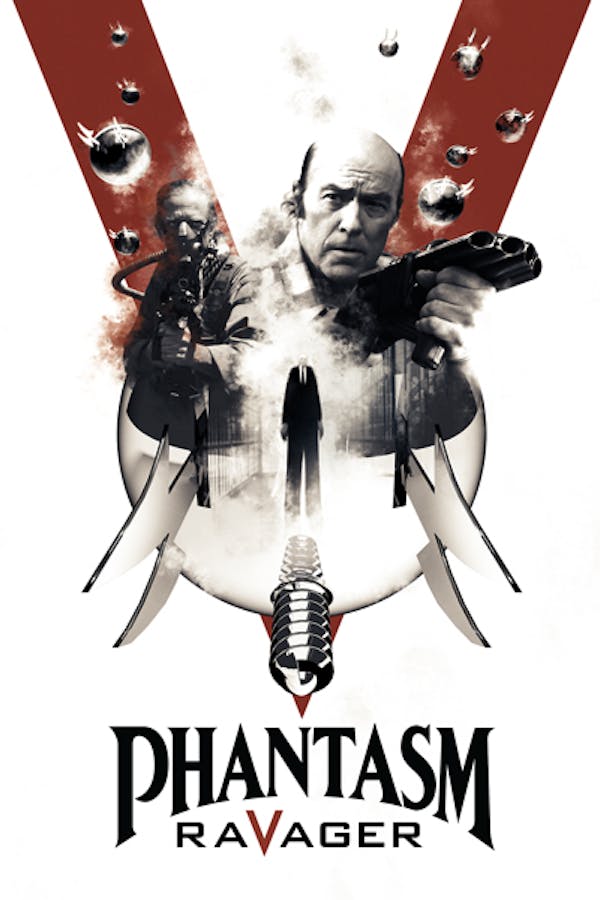 Phantasm Ravager
Directed by David Hartman
After Mike disappeared at the end of PHANTASM IV, Reggie finds himself wandering in the desert, taking down spheres while trying to figure out where his friend went. But when Reggie wakes up in a nursing home, with Mike insisting he's suffering from dementia, he must struggle to figure out what's real and what's an illusion. As he begins to leap back and forth between a peaceful present and a dystopian future where The Tall Man has almost won, Reggie must summon all his courage and his two best friends, Mike and Jody, to finally defeat the unholy alien evil.
While searching for Mike, Reggie prepares himself for one final epic battle with The Tall Man.
Cast: Angus Scrimm, A. Michael Baldwin, Reggie Bannister
Member Reviews
Not the best, think they could have done better but I understand wanting to wrap it up and appreciate that they stuck with the same actors throughout instead of keeping it going with replacements.
After all the wait, IMO it was very disappointing and kind of insulting to the source material.
Best one yet! Great movie!