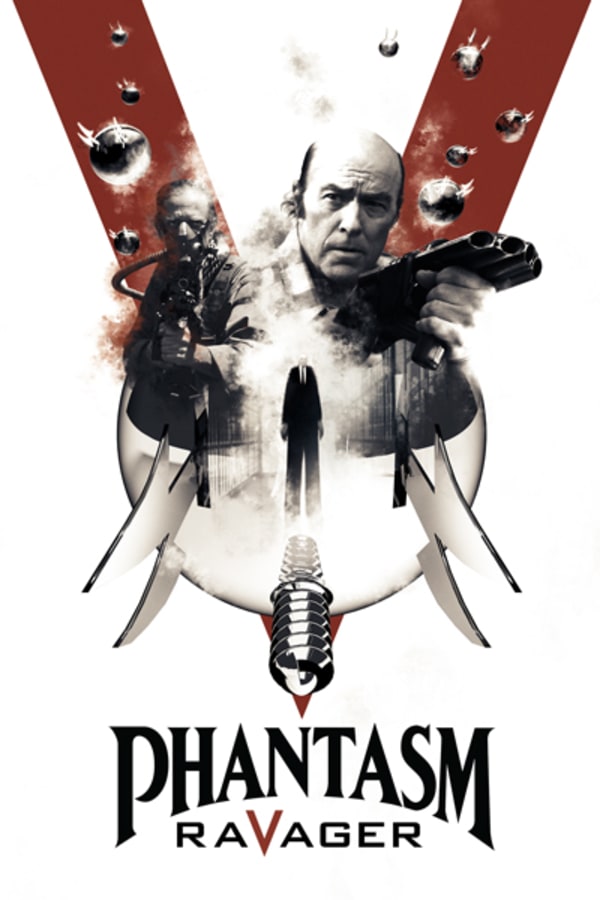 Phantasm Ravager
Directed by David Hartman
After Mike disappeared at the end of PHANTASM IV, Reggie finds himself wandering in the desert, taking down spheres while trying to figure out where his friend went. But when Reggie wakes up in a nursing home, with Mike insisting he's suffering from dementia, he must struggle to figure out what's real and what's an illusion. As he begins to leap back and forth between a peaceful present and a dystopian future where The Tall Man has almost won, Reggie must summon all his courage and his two best friends, Mike and Jody, to finally defeat the unholy alien evil.
While searching for Mike, Reggie prepares himself for one final epic battle with The Tall Man.
Cast: Angus Scrimm, A. Michael Baldwin, Reggie Bannister
Member Reviews
Pretty bad.....these sequels get worse and worse. I love the first though!
I wanted to like this, own every movie in the series. I know its low budget roots. But this is a wasted effort on every front. The original made key use of a creepy theme track, atmosphere, and some genuine weirdo monsters. This has no story worth telling and nothing else of value past seeing good ol' Reggie. If you dont have the budget for sone effects dont DO them poorly...
Not as awful as I'd feared, but a pretty dissatisfying conclusion to the series. Half of it looks like a playstation game from 2002. R.I.P., Phantasm.
Not bad.or good. Didn't understand half of it.
As much as I love this series and keep hoping 6 will come out soon.. This movie wasted 4's ending and really started to veer in it's attempts to answer, who the tall man is. I hope a future installment can fix the aura that surrounds his character.