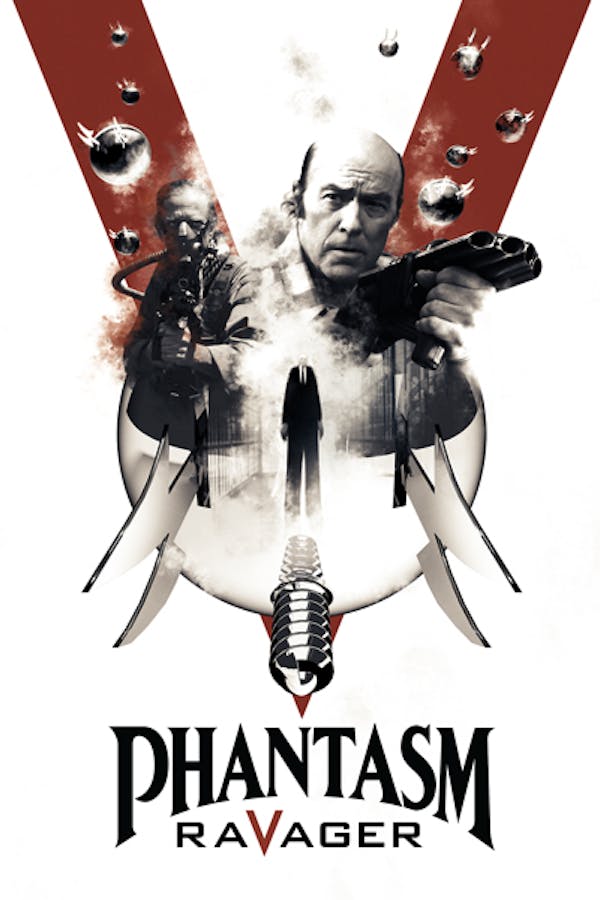 Phantasm Ravager
Directed by David Hartman
After Mike disappeared at the end of PHANTASM IV, Reggie finds himself wandering in the desert, taking down spheres while trying to figure out where his friend went. But when Reggie wakes up in a nursing home, with Mike insisting he's suffering from dementia, he must struggle to figure out what's real and what's an illusion. As he begins to leap back and forth between a peaceful present and a dystopian future where The Tall Man has almost won, Reggie must summon all his courage and his two best friends, Mike and Jody, to finally defeat the unholy alien evil.
While searching for Mike, Reggie prepares himself for one final epic battle with The Tall Man.
Cast: Angus Scrimm, A. Michael Baldwin, Reggie Bannister
Member Reviews
Somewhat bewildering finale(?) to the series but at least that is in keeping with the dreamlike quality of the earlier films. Not great by any standard but the first 3 of this series are fantastic so I'm willing to forgive.
1st things 1st rest in peace to Angus Scrimm. It is quite sad he passed away before seeing the fruits of his labor complete for his eyes to see. Now i'm not a big fan of the series, but is was quite fun to watch the series. i'd say part 2 was probably my favorite one. Now this does look, feel, shot, and reek of horror limbo developmental hell. I know most fans probably hated it, but in the end they were also probably happy just to finally have it release, and not rot away forever.
First of I would like to say that I a huge Phantasm fan. This sequel was quite terrible. The performance from the supporting actors was cheesy, the graphics looked fake/ cheap, and the plot was just boring. If you need to watch the final film then do so; however don't expect to be impressed.