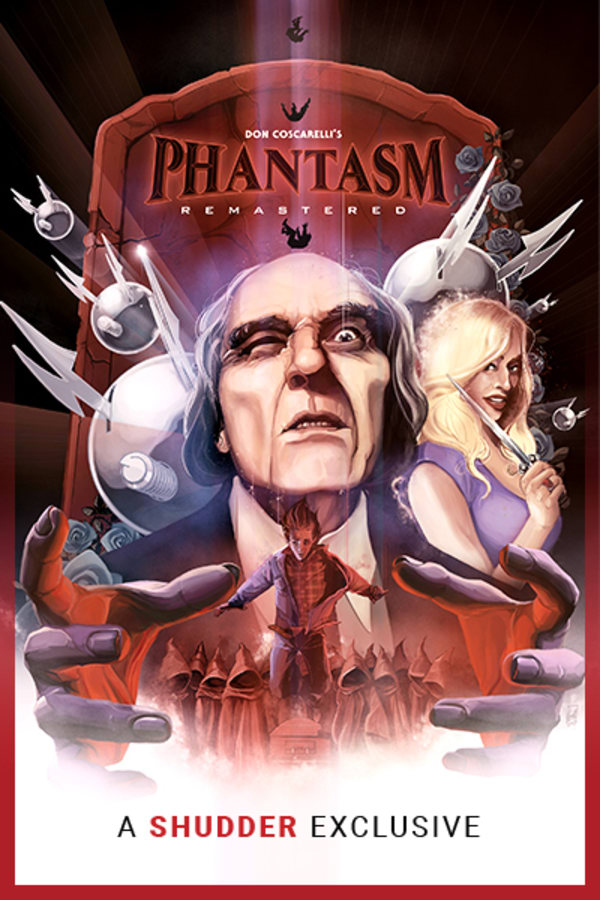 Phantasm: Remastered
Directed by Don Coscarelli
Don Coscarelli's beloved 1979 sci-fi horror classic returns in a beautiful new restoration (headed by J.J. Abrams and Bad Robot). When Mike's parents die, his world is turned upside down. But nothing can prepare him for the shocking discovery that a mortician (the late, great Angus Scrimm) and his dwarf army have stolen Mike's parents' bodies. Did we mention the flying spheres? Though the surreal scare-fest unfolds like a child's bad dream, the terror it evokes is far more real and intense than most fright flicks. PHANTASM's success led to four sequels and a permanent place in the horror hall of fame.
Don Coscarelli's beloved 1979 sci-fi horror classic returns in a new restoration.
Cast: Angus Scrimm, A. Michael Baldwin, Reggie Bannister
Member Reviews
bootycall23 wants to add something to booty call 23 is Deez Nuts 18 booty call for the nights we be on shutter we just watched some shutter get freaky so ask some more movies from the 80s get some candy man on here so me and booty called 23 can have some more nights together please and thank you I appreciate your business shout out to all the fellas out there with a booty calls cuz I got my booty called 23 right here daily
man put all the phantasms!!and more 80s horror movies!?whats up no Candyman??what the fuck type of operation yall running?
Mike is basically a pint-sized Chuck Norris. The hero we need, but don't deserve.
This movie scared me absolutely shitlez as a kid. The tall man, the little Jawa looking things, this is a must see classic.