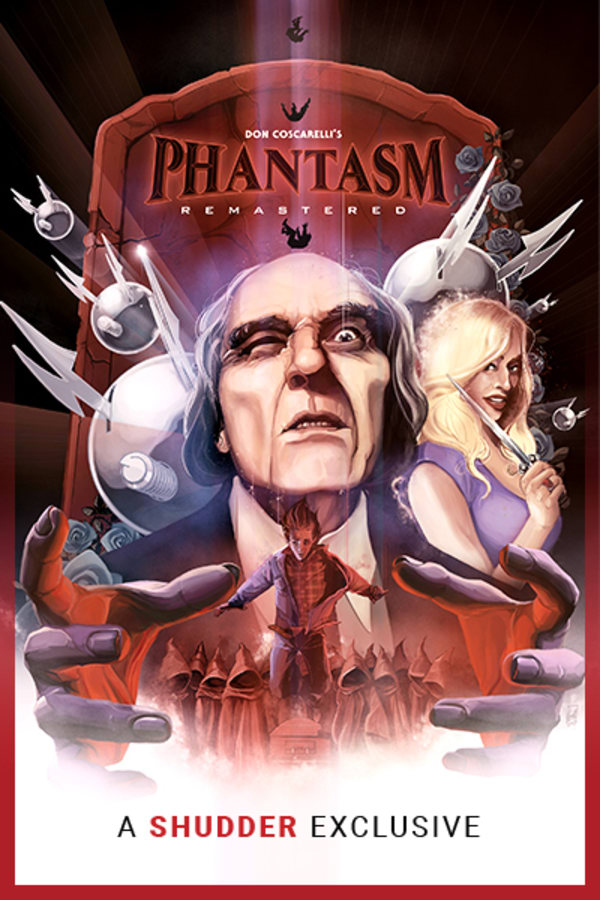 Phantasm: Remastered
Directed by Don Coscarelli
Don Coscarelli's beloved 1979 sci-fi horror classic returns in a beautiful new restoration (headed by J.J. Abrams and Bad Robot). When Mike's parents die, his world is turned upside down. But nothing can prepare him for the shocking discovery that a mortician (the late, great Angus Scrimm) and his dwarf army have stolen Mike's parents' bodies. Did we mention the flying spheres? Though the surreal scare-fest unfolds like a child's bad dream, the terror it evokes is far more real and intense than most fright flicks. PHANTASM's success led to four sequels and a permanent place in the horror hall of fame.
Don Coscarelli's beloved 1979 sci-fi horror classic returns in a new restoration.
Cast: Angus Scrimm, A. Michael Baldwin, Reggie Bannister
Member Reviews
I don't understand the hype. I have spent years trying to get through this movie and I finally succeeded today. Which was not easy. It's such a drag. I enjoyed the characters but the plot is not interesting whatsoever and this film has not aged well.
It just gets better as the years go by. One of my favourites.
Quite an overrated film. I have, in the past 25 years, attempted to watch this film 5 times. Saw it was on Shudder and finally got too the end. At times its quite amateurish but there are some good visuals and I like the Twin Peaks type plot elements. I'm intrigued enough to give the sequels a try but probably wouldn't watch this one again for another 25 years.
Phantastic philm! I love the score, especially the part with the ill beats. A really well-made film, and the restoration looks fantastic. The script, the editing, the acting...all great. Top-notch horror with a weird twist.
The original Phantasm is pure horror delight. Sure the plot is a mess and most of the performances can come across as pretty cheesy, but the film succeeds on so many other levels. It's ominous, dream-like, and genuinely creepy. The music (like most 70s and early 80s horror movies) is excellent. The remastered version looks phenomenal.