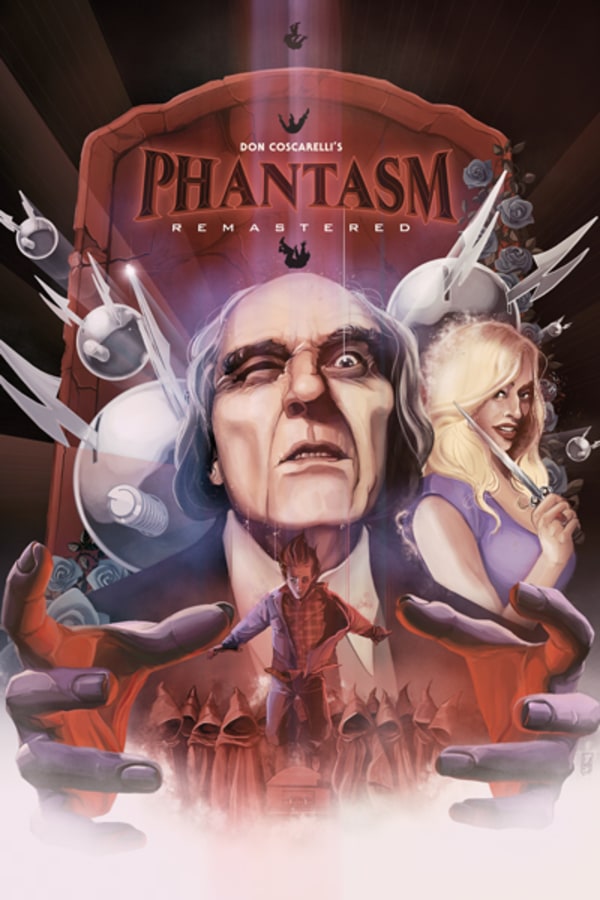 Phantasm: Remastered
Directed by Don Coscarelli
Don Coscarelli's beloved 1979 sci-fi horror classic returns in a beautiful new restoration (headed by J.J. Abrams and Bad Robot). When Mike's parents die, his world is turned upside down. But nothing can prepare him for the shocking discovery that a mortician (the late, great Angus Scrimm) and his dwarf army have stolen Mike's parents' bodies. Did we mention the flying spheres? Though the surreal scare-fest unfolds like a child's bad dream, the terror it evokes is far more real and intense than most fright flicks. PHANTASM's success led to four sequels and a permanent place in the horror hall of fame.
Don Coscarelli's beloved 1979 sci-fi horror classic returns in a new restoration.
Cast: Angus Scrimm, A. Michael Baldwin, Reggie Bannister
Member Reviews
I watch this film every Halloween season. Like Nightmare on Elm Street, this is one of those films from my catholic grade school period where at lunch time, we would talk about movies like this, like "hey did you see that movie with the guy with the knives in his had" or in this case "check out this movie with the floating balls with the blades that drill into your head!' Good times!
Classic start to a fantastic franchise!
Both surreal and gorey at the same time.
This is one of my childhood-defining horror films. While it doesn't hold the same wonder in my imagination on a second viewing this many years later, it also doesn't lose any of its mystique. The effects hold up, the flying sphere looks just as real and terrifying, how they got it to fly is a great story itself (look up behind the scenes on YouTube). What's interesting is that, from childhood, in my memory, the ball flies many, many times and kills many, many people. In actuality, it hardly flew at all. It's in only 2-3 scenes total, very rapid sequences, but it sticks in my memory as if the film is full of flying spheres. Obviously this film has flaws, let's not pretend. But as a stand-alone horror film, it is damn good for the budget and the experience of the crew. The kid was great in the role as Michael, and The Tall Man is one of my childhood-defining sinister horror villains. It's campy, silly at times, funny where it's supposed to be, and terrifying if you've never seen it. I shocked me as a kid, and it'll always hold a place in my heart for that reason.