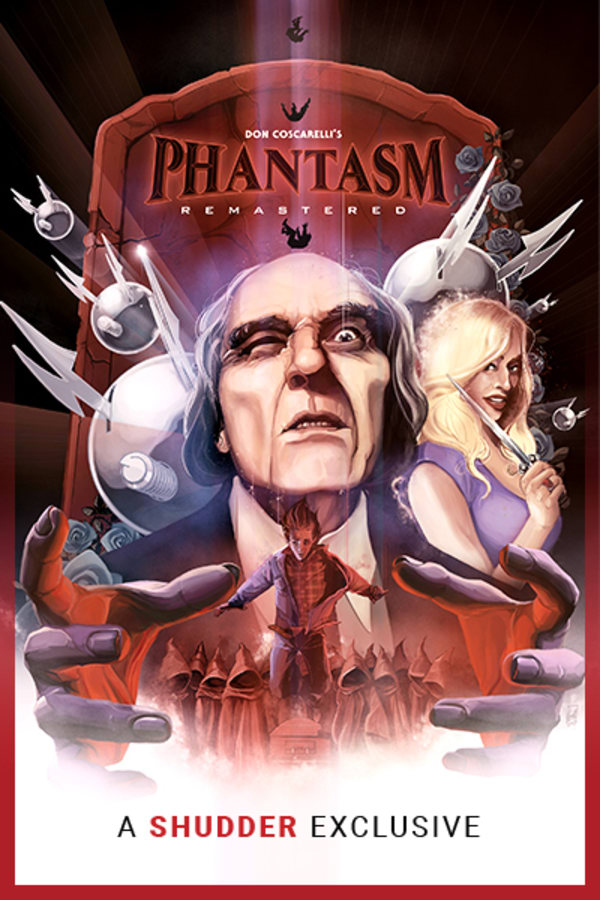 Phantasm: Remastered
Directed by Don Coscarelli
Don Coscarelli's beloved 1979 sci-fi horror classic returns in a beautiful new restoration (headed by J.J. Abrams and Bad Robot). When Mike's parents die, his world is turned upside down. But nothing can prepare him for the shocking discovery that a mortician (the late, great Angus Scrimm) and his dwarf army have stolen Mike's parents' bodies. Did we mention the flying spheres? Though the surreal scare-fest unfolds like a child's bad dream, the terror it evokes is far more real and intense than most fright flicks. PHANTASM's success led to four sequels and a permanent place in the horror hall of fame.
Don Coscarelli's beloved 1979 sci-fi horror classic returns in a new restoration.
Cast: Angus Scrimm, A. Michael Baldwin, Reggie Bannister
Member Reviews
Saw this as a kid still love it an Amazing Classic!!!
Definitely a product of its time. Cheesy dialog, eye-rolling coincidences, but the story overall is remarkably unique and not at all what I expected so points for that. I'm about the right age, but I never saw this as a kid so I don't feel the nostalgia that might be fueling some of the 5 skull reviews. Pretty enjoyable 90 minutes.
i liked it it was definitley a classic
It's not the scariest movie ever, but there's no denying the creativity in Phantasm which incorporates cinematic elements outside the horror genre yet remains a horror film. Expect a few surprises.