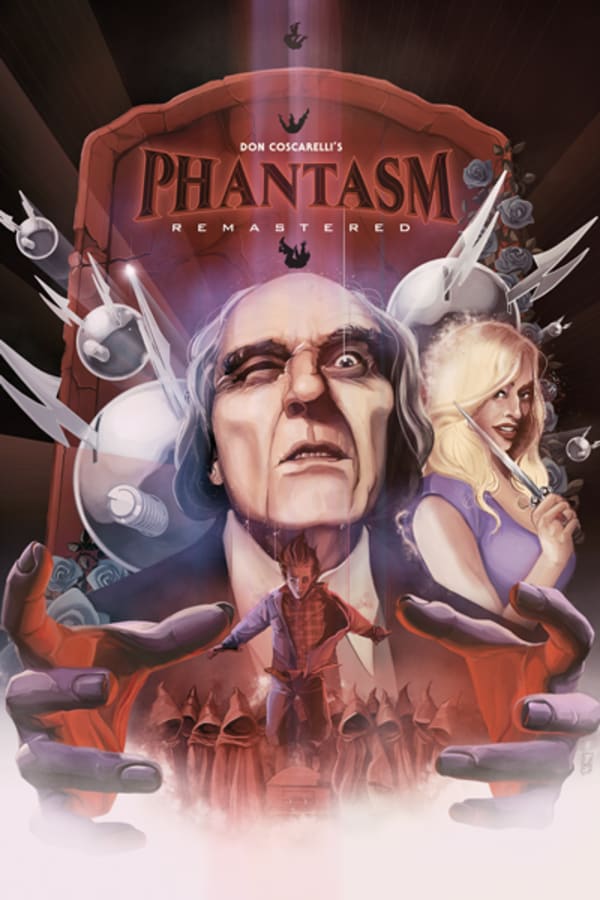 Phantasm: Remastered
Directed by Don Coscarelli
Don Coscarelli's beloved 1979 sci-fi horror classic returns in a beautiful new restoration (headed by J.J. Abrams and Bad Robot). When Mike's parents die, his world is turned upside down. But nothing can prepare him for the shocking discovery that a mortician (the late, great Angus Scrimm) and his dwarf army have stolen Mike's parents' bodies. Did we mention the flying spheres? Though the surreal scare-fest unfolds like a child's bad dream, the terror it evokes is far more real and intense than most fright flicks. PHANTASM's success led to four sequels and a permanent place in the horror hall of fame.
Don Coscarelli's beloved 1979 sci-fi horror classic returns in a new restoration.
Cast: Angus Scrimm, A. Michael Baldwin, Reggie Bannister
Member Reviews
One of my favorites. Creepy theme music & scary villain with The Tall Man. Acting is a tad cheesy, but otherwise a great classic horror film from the late 1970's. A recommend watch for any horror fans.
a little cheesy but still a classic. the silver sphere was awesome!
that bonk sound effect when Mike hits Jody's foot with the hammer tho
Such a good one. Easily in my top movies of all time. Such a weird roller coaster with strange creatures, cool FX and likable characters.
Pretty good for a horror movie of this era. Nothing really stands out as exceptional, but it holds its own. Also, Phantasm II is never posted because each movie in the Phantasm series was distributed by a different studio. While all the rest were distributed by indie studios, Phantasm II was distributed by Universal Pictures. It's almost certainly the most expensive one in the series for any streaming service to license.