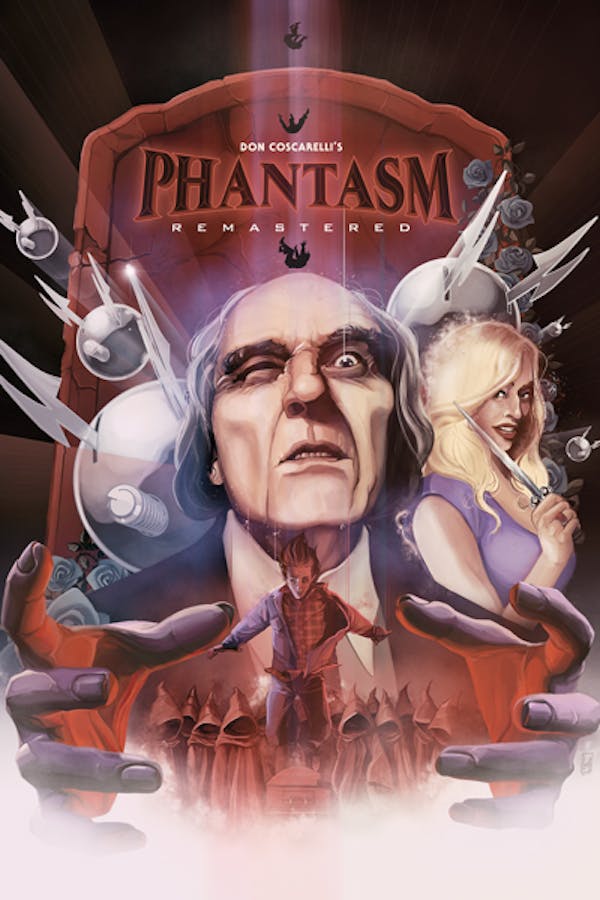 Phantasm: Remastered
Directed by Don Coscarelli
Don Coscarelli's beloved 1979 sci-fi horror classic returns in a beautiful new restoration (headed by J.J. Abrams and Bad Robot). When Mike's parents die, his world is turned upside down. But nothing can prepare him for the shocking discovery that a mortician (the late, great Angus Scrimm) and his dwarf army have stolen Mike's parents' bodies. Did we mention the flying spheres? Though the surreal scare-fest unfolds like a child's bad dream, the terror it evokes is far more real and intense than most fright flicks. PHANTASM's success led to four sequels and a permanent place in the horror hall of fame.
Don Coscarelli's beloved 1979 sci-fi horror classic returns in a new restoration.
Cast: Angus Scrimm, A. Michael Baldwin, Reggie Bannister
Member Reviews
First time seeing a little/big brother duo in a horror film. An awesome cult film that doesn't take itself too seriously. Acting can be a little all over the place, but the setting and premise were all unique. Great score.
I've been meaning to watch this for many years as it gets mentioned in the classic horror category all the time. I have no idea why it is terrible, it steals ideas from all over the place and edits the film so badly people think it's on purpose, to give "a dreamlike quality" ... Rubbish bad script, bad editing... Just bad
This old man's silver balls are deadly.
A classic, but a bit unfocused and a product of its time.