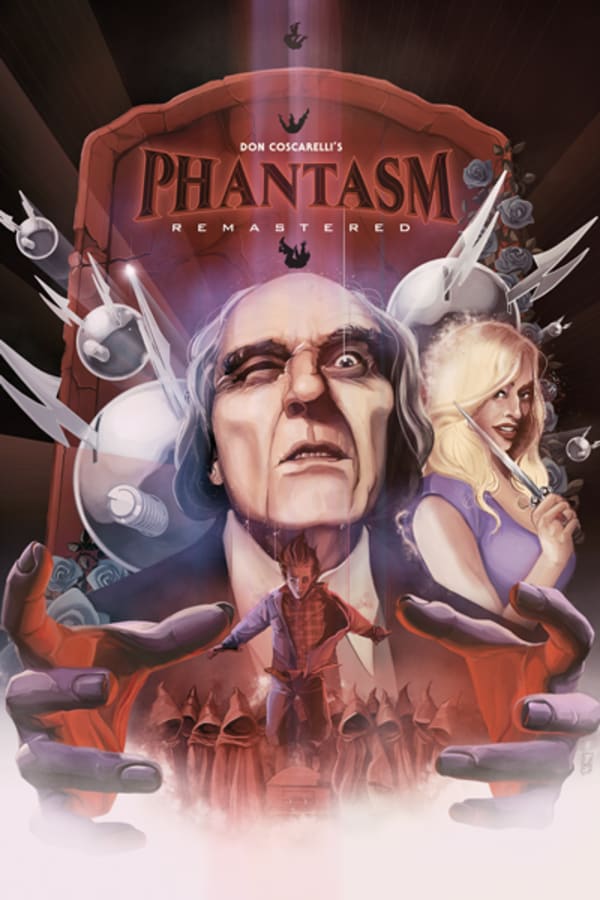 Phantasm: Remastered
Directed by Don Coscarelli
Don Coscarelli's beloved 1979 sci-fi horror classic returns in a beautiful new restoration (headed by J.J. Abrams and Bad Robot). When Mike's parents die, his world is turned upside down. But nothing can prepare him for the shocking discovery that a mortician (the late, great Angus Scrimm) and his dwarf army have stolen Mike's parents' bodies. Did we mention the flying spheres? Though the surreal scare-fest unfolds like a child's bad dream, the terror it evokes is far more real and intense than most fright flicks. PHANTASM's success led to four sequels and a permanent place in the horror hall of fame.
Don Coscarelli's beloved 1979 sci-fi horror classic returns in a new restoration.
Cast: Angus Scrimm, A. Michael Baldwin, Reggie Bannister
Member Reviews
One of my favorites ever!
Without nostalgia-goggles, this really isn't good. I'm all for a cheesy horror flick but this really didn't do it for me. Not the worst, but definitely not worth watching.
The soundtrack and Angus Scrimm are good, everything else about this cult classic is cheesy as hell. If you are horrified by mustard, ketchup, or Jawas, go ahead and enjoy this movie. All I got out of it is the conviction that I will never watch any of the four sequels. Boooyyy!
I remember this as being scarier than it is. The story is convoluted and very hard to follow. I'm still trying to work it out.
I love how WEIRD this movie is!