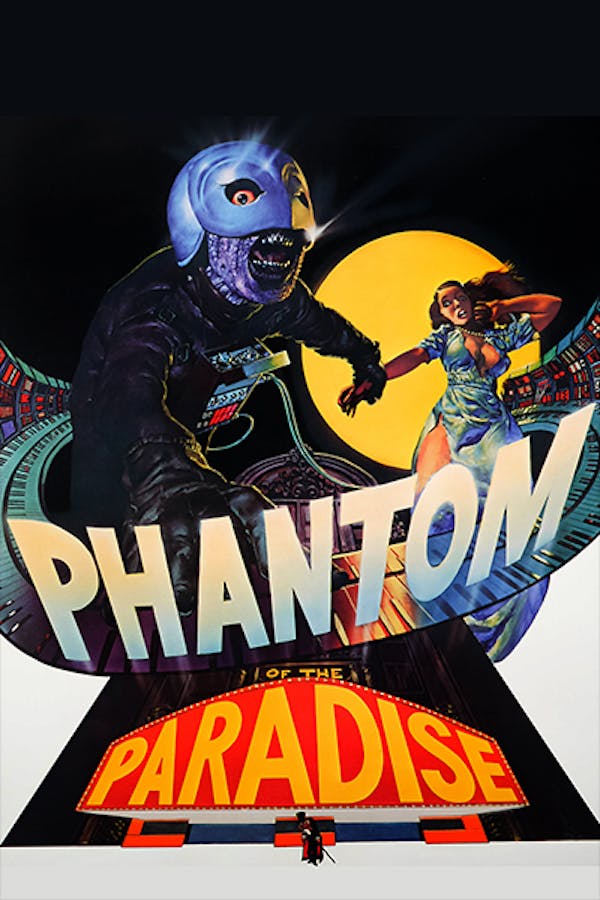 Phantom of The Paradise
Directed by Brian De Palma
PHANTOM OF THE PARADISE, a rock opera take on the classic horror tale Phantom of the Opera, is Brian De Palma's insightful satire on the 1970s rock world. Paul Williams turns in a star turn as a Phil Spector-like rock impresario who "sold his soul for rock-n-roll." This cult classic is the final word on the excesses of the 1970s rock scene and stars a man who was right there for it all.
A gifted rock composer plots revenge after a devious record producer steals both his music and his girl.
Cast: Paul Williams, William Finley, Jessica Harper
Member Reviews
Favourite film of all time.
Amazingly wild and weird.
I love this. Classic example of a movie that should have been more well known. Such a wonderful hidden gem.
Honestly one of the best films. With each viewing it gets better and better. William Finley is fantastic, but Jessica Harper and Paul Williams steal the show. Brian De Palma's directing is phenomenal, and the music (by Paul Williams) makes the film suddenly fly by. Expertly crafted storytelling, especially for something that should be so cheesy.