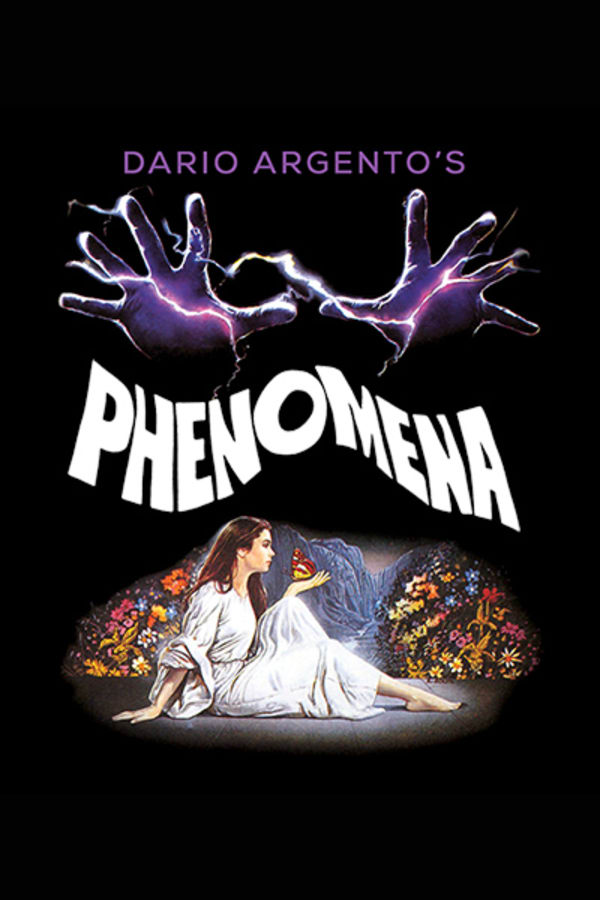 Phenomena
Directed by Dario Argento
During her first night at boarding school, Jennifer (Jennifer Connelly) witnesses a horrible murder while sleepwalking. After digging deeper into the crime, Jennifer meets a professor (Donald Pleasence, HALLOWEEN) who uncovers her psychic connection to insects, and encourages her to use her strange gift to catch the killer. Dario Argento's sci-fi spin on his iconic giallo style has divided fans since its' release but for us, its squirmy pleasures have only deepened. Beyond the bugs, maggots and monkeys, it's a creepy-crawly must-see, especially for Connelly's fearless performance.
A girl with a psychic connection to insects must use her gift to catch a killer.
Cast: Jennifer Connelly, Donald Pleasence, Daria Nicolodi
Member Reviews
Classic. No one could make it but Dario.
Not Argento's best by any stretch, but it has a certain bonkers charm.
Even by Argento's standards this film is bonkers, but that and the dream like quality he used to be able to easily apply to his films makes this one of his many masterpieces.
It is a really good watch for that era. Sadly I couldn't give it a higher rating due to the overdone music, too much and too loud. I wish they remixed the soundtrack so it would be more enjoyable.
Great movie. Using Iron Maiden and Motorhead songs was a mistake however. Although I am huge fan of both of those bands.