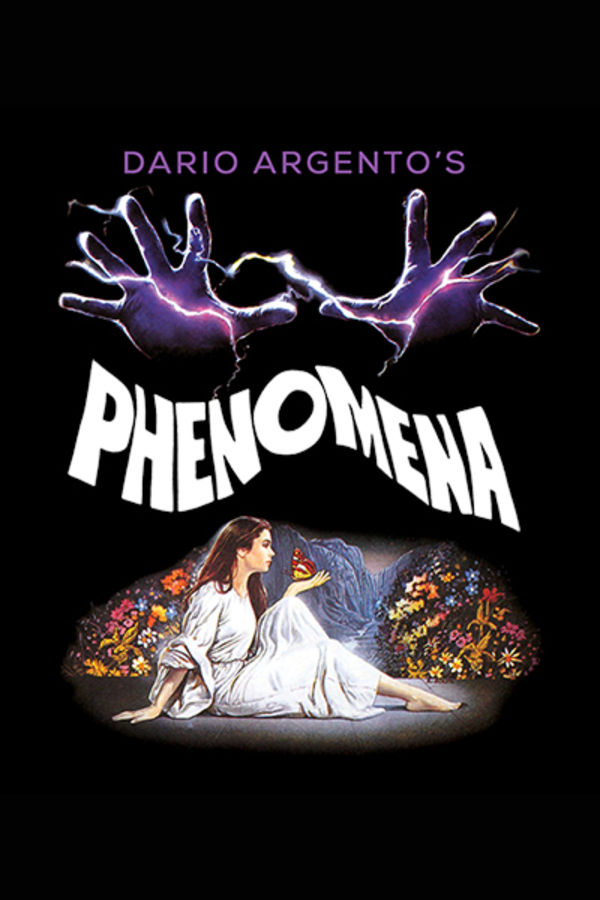 Phenomena
Directed by Dario Argento
During her first night at boarding school, Jennifer (Jennifer Connelly) witnesses a horrible murder while sleepwalking. After digging deeper into the crime, Jennifer meets a professor (Donald Pleasence, HALLOWEEN) who uncovers her psychic connection to insects, and encourages her to use her strange gift to catch the killer. Dario Argento's sci-fi spin on his iconic giallo style has divided fans since its' release but for us, its squirmy pleasures have only deepened. Beyond the bugs, maggots and monkeys, it's a creepy-crawly must-see, especially for Connelly's fearless performance.
A girl with a psychic connection to insects must use her gift to catch a killer.
Cast: Jennifer Connelly, Donald Pleasence, Daria Nicolodi
Member Reviews
My favorite film by Dario
Just what you'd expect from an Argento Giallo. Honky acting, cheesy lines, gore, over the top killer and wierd but cool soundtrack. Personally I love all these things, they make for a surreal and unique viewing experience. In short if you like other Giallos, you'll most likely love it. If not then don't watch it!
i love it you don't know what to expect next from this film it twists and creeps around every corner and has a tid bit of everything thriller horror mystery crime drama science fiction and science fact a very cool movie with a unexpected twist ending that you will not see coming take it from me a 30 + year horror movie fan this one is worth a watch or two
Part ethereal dream and part psychedelic nightmare, Phenomena succeeds on mood and imagery alone. This is Argento's last great film.
OMG!! That was fucking stupid!!!