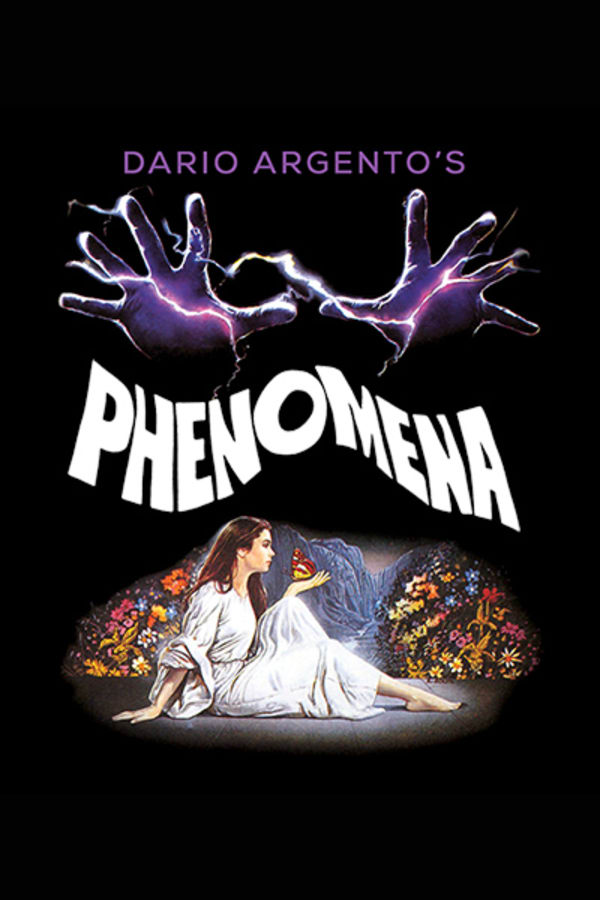 Phenomena
Directed by Dario Argento
During her first night at boarding school, Jennifer (Jennifer Connelly) witnesses a horrible murder while sleepwalking. After digging deeper into the crime, Jennifer meets a professor (Donald Pleasence, HALLOWEEN) who uncovers her psychic connection to insects, and encourages her to use her strange gift to catch the killer. Dario Argento's sci-fi spin on his iconic giallo style has divided fans since its' release but for us, its squirmy pleasures have only deepened. Beyond the bugs, maggots and monkeys, it's a creepy-crawly must-see, especially for Connelly's fearless performance.
A girl with a psychic connection to insects must use her gift to catch a killer.
Cast: Jennifer Connelly, Donald Pleasence, Daria Nicolodi
Member Reviews
This is my all time favorite Argento film. Every time I hears someone say "Suspiria" I have to cut them off with the following questions: Does Suspiria have the Labyrinth's Jennifer Connelly in her best role ever? Does Suspiria feature music by Motorhead and Iron Maiden instead of a repetitive Goblin soundtrack? Does Suspiria have a monkey that pushes Dr. Loomis in a wheel chair?
This is my favorite Argento film I've seen so far. I've been going through all of his movies on Shudder in chronological order. This one is far more enjoyable to me than any of the earlier ones. It's pretty cool to see the Psychiatrist from "Halloween" appear in this movies (once again as a scientist). I have to say that this movie does not have as much of the beloved camera work from some of Argento's earlier works, but the music in this movie is just stellar. I loved the Iron Maiden appearance, but the Motorhead song seemed really out of place. My favorite character in this movie is definitely the chimpanzee. Very cool. I also liked the ending, the deaths, and the twists and turns and excitement that appear in the last 20 minutes or so of the movie.
I loved the last third of this but the rest of it I found to range from uninteresting to outright bad. The music placement is awful.
I knew going in that I didn't like Argento. And yet, I keep trying to watch his films. Why??
Actually an okay film. I did not guess right away who was doing the killing. The music was so off putting, Flash of The Blade matches none of this scenes it played in. Can't fault Iron Maiden, however! Also the random corridors during Jennifer's sleepwalking... what was that?! Though if you like horror films that are gross beyond featuring bloodbaths, then this is probably your bag.