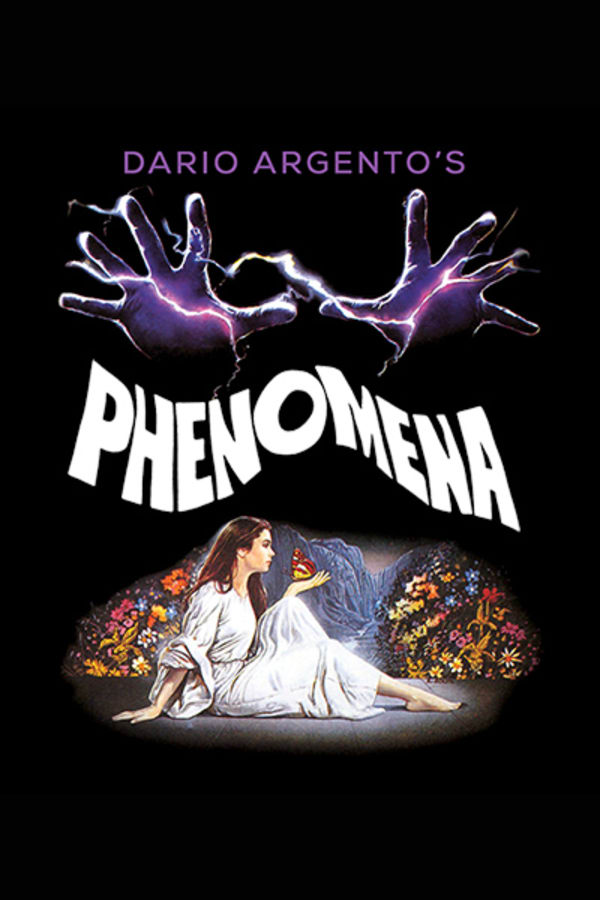 Phenomena
Directed by Dario Argento
During her first night at boarding school, Jennifer (Jennifer Connelly) witnesses a horrible murder while sleepwalking. After digging deeper into the crime, Jennifer meets a professor (Donald Pleasence, HALLOWEEN) who uncovers her psychic connection to insects, and encourages her to use her strange gift to catch the killer. Dario Argento's sci-fi spin on his iconic giallo style has divided fans since its' release but for us, its squirmy pleasures have only deepened. Beyond the bugs, maggots and monkeys, it's a creepy-crawly must-see, especially for Connelly's fearless performance.
A girl with a psychic connection to insects must use her gift to catch a killer.
Cast: Jennifer Connelly, Donald Pleasence, Daria Nicolodi
Member Reviews
Great film and excellent OST from Goblin.
So I'm already a huge Argento fan to begin with, but this one has a monkey ! I'd give it 10 skulls if I could,
Fantastic film. A real gem of the 80s!
There's nothing good about this. I couldn't even be bothered to watch the last 10 minutes
Not as great as "Suspiria" or "Inferno" or even "Tenebrae," but still great, with the greatest ending imaginable. All four films are still 5-skull-worthy.