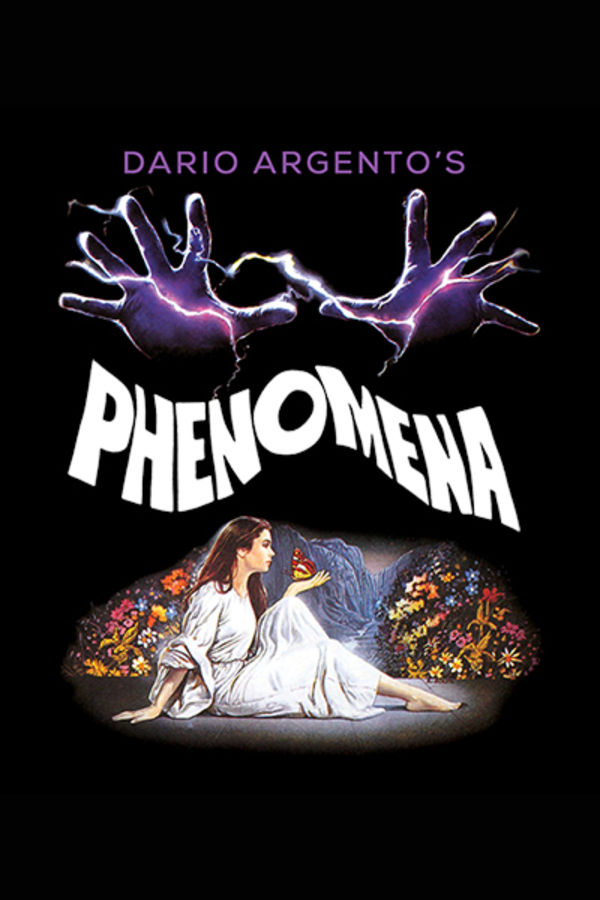 Phenomena
Directed by Dario Argento
During her first night at boarding school, Jennifer (Jennifer Connelly) witnesses a horrible murder while sleepwalking. After digging deeper into the crime, Jennifer meets a professor (Donald Pleasence, HALLOWEEN) who uncovers her psychic connection to insects, and encourages her to use her strange gift to catch the killer. Dario Argento's sci-fi spin on his iconic giallo style has divided fans since its' release but for us, its squirmy pleasures have only deepened. Beyond the bugs, maggots and monkeys, it's a creepy-crawly must-see, especially for Connelly's fearless performance.
A girl with a psychic connection to insects must use her gift to catch a killer.
Cast: Jennifer Connelly, Donald Pleasence, Daria Nicolodi
Member Reviews
So slow, not that compelling.
It has its moments, but overall didn't find it very compelling. There were a few quirks that helped set it apart from some of Argento's previous work and cliches, such as some quality chimpanzee acting. The uses of 80's metal were pretty hilarious too. Iron Maiden and Motörhead songs playing over Jennifer Connelly struggling and failing to successfully investigate stuff made for some great unintentional physical comedy; but overall, hard to say I loved the movie much as a whole. The ending is truly one of Argento's best; wildly surreal and transcendent. Maybe not Argento's best film, but certainly his best finish.
Slow moving at first, with some awkward dialogue but some really memorable scenes kept me watching. the ending was amazing, thanks in great part to the monkey. Loved the soundtrack too but some songs felt oddly placed ('Flash of the Blade' is one of my favorite Iron Maiden songs but didn't fit well in the attempted escape scene, imo.)
Give that monkey an Oscar, loved it.
Not the strongest Argento entry. Soundtrack is crazy as always.